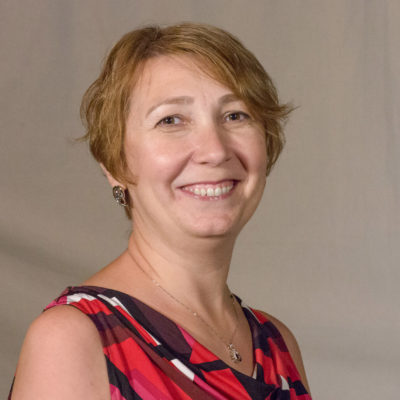 Contact Information
Phone: (765) 285-5403
Alena McKenzie
Major Gifts Officer
Alena joined the staff of WIPB-TV/IPR in October of 2015. As Major Gifts and Planned Giving coordinator, she work with staff and friends of Indiana Public Radio and WIPB-TV to garner major philanthropic investments to fund the work of both stations. She loves hosting events at the stations and travelling across IPR/WIPB multi-county broadcasting area to talk to members about their favorite IPR and WIPB programs and their involvement in the community life.
Alena considers herself citizen of the world. She was born on the Caspian Sea Coast in Azerbaijan, completed her undergraduate degree in Armenia, lived and worked for several years in Russia, and moved to Muncie in 2002 to attend Ball State University as a graduate student.
Prior to becoming a staff member at WIPB-TV/IPR, Alena worked at Ball State's Center for Media Design and at the Muncie Symphony Orchestra.
Alena loves music, travelling, meeting people, taking pictures and outdoor family activities with her husband and two boys, 5 and 10. She tunes to IPR news daily and is excited that her younger son is a big fan of WIPB kids programs.