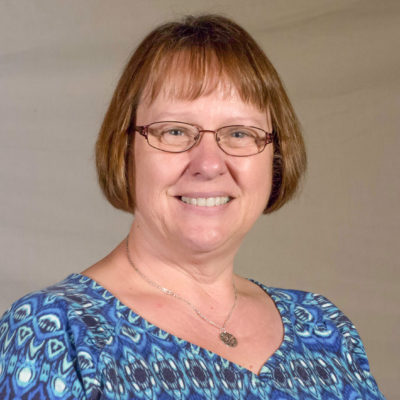 Contact Information
Phone: (765) 285-1785
Connie Clary
Member Services Administrator
Connie joined the staff of WIPB-TV in February of 2006. As the Membership Services Administrator she is responsible for WIPB membership and assisting IPR staff in any capacity needed, but her favorite part of her job is talking to members.
Her work at WIPB & IPR is not Connie's first role at Ball State University or at a non-profit. She attended BSU as a student and later served in the Charter Schools Research Office. Prior to becoming a staff member at WIPB-TV, Connie held positions at St. Lawrence School, Muncie Public Library, CS Kern and the 21st Century Scholars program as a Parent Coordinator. She is a Wellness Ambassador for Ball State University.
A Muncie native, Connie enjoys spending time with her husband, Mike, and their six grandchildren. She likes to stay current on health trends and likes finding new recipes. She enjoys Tai Chi, Yoga, biking and walking. Her daughter joined her in walking the Geist Half Marathon in 2013. She enjoys watching Sherlock, Lydia's Italy and listening to Fresh Air and Wait, Wait…Don't Tell Me!