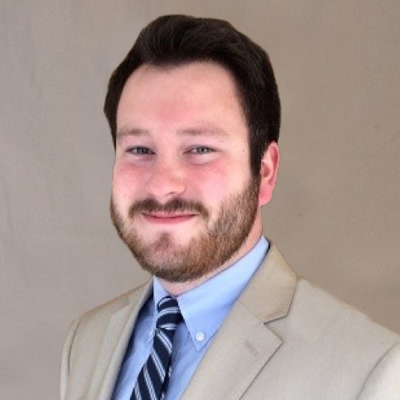 Contact Information
Phone: (765) 285-5890
Jase Crehan
Underwriting Advisor
As an underwriting advisor, Jase appreciates the opportunity to work with local institutions and businesses.
A Muncie local, Jase graduated from Burris Laboratory School and went on to earn his bachelor's degree from Ball State's nationally-ranked entrepreneurship program, with a minor in political science. He then attained his MBA from Ball State, before eventually starting his position with IPR. During this time in post-secondary education, Jase worked as a student on-air board operator, where he discovered his love for public media.
Jase comes to us from a broad background, including having worked for the Indianapolis Motor Speedway, in the garage and pits as an IMS Ambassador, and as a client services intern for the year of the 100th running of the Indy 500. In his free time, Jase can often be spotted enjoying nature, fishing, perusing car shows, and enjoying local music. You'll probably find him at church on Sundays or assisting his local Red Cross chapter; Jase has a deep regard for his community and its local institutions.
Among his favorite programs, Jase enjoys Splendid Table and You Bet Your Garden and enjoys tuning into Performance Today's "Piano Puzzlers" on Wednesdays.