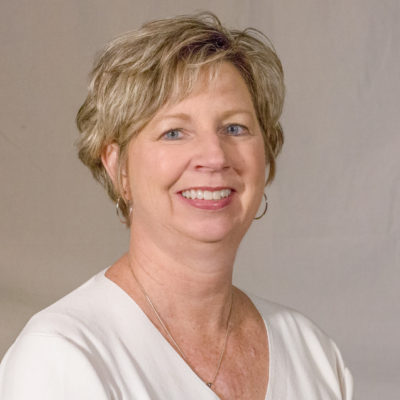 Contact Information
Phone: (765) 285-2982
Lori Georgi
Membership and Community Engagement Coordinator
As the Membership & Community Engagement Manager for both Indiana Public Radio and WIPB-TV, Lori leads the passionate team that increases support and awareness of public media in our listening/viewing area.
A California and Florida native whose family moved cross country for her father's job at Disney, Lori earned her bachelor's degree in 1985 from West Florida University. She caught the "Disney bug" from her father and worked as a Stage, Pyrotechnics and Video Technician for Disney MGM Studios from 1989-90.
It was a job offer as Video Producer/Director for University Media Services at Ball State University that brought Lori to Muncie in 1991. She moved to WIPB-TV in 1995, tasked with building the station's outreach department. Lori implemented WIPB's highly successful Ready To Learn initiative, among other outreach efforts. In 2002, she began also managing WIPB's membership department, and, in 2014, she became the Membership & Community Engagement Manager for WIPB and Indiana Public Radio.
For many years Lori has enjoyed listening to Morning Edition and All Things Considered on her long work commute from Ridgeville, Ind. to Muncie.