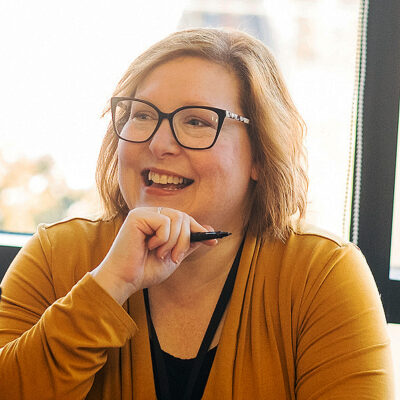 Contact Information
Phone: (765) 285-5403
Margaret Reeder
Membership and Individual Giving Manager
Margaret Reeder joined the IPR/WIPB team as Membership and Individual Giving Manager in June 2019.
A graduate of Ball State's Department of Theatre and Dance and she proudly serves on its Alumni Council and is looking forward to putting her experience to work for her alma mater.
Margaret comes to the stations with an extensive history in fundraising—having held positions at Fort Wayne Cinema Center, Tessitura Network, Dominican University, and the Chicago Shakespeare Theater—specializing in non-profit management, major gifts procurement, donor relations and volunteer organizing.
When not working, Margaret can be found baking, crafting and spending time with her husband and two kids. A big fan of public radio, she loves listening to This American Life, On Being and Radio Lab.