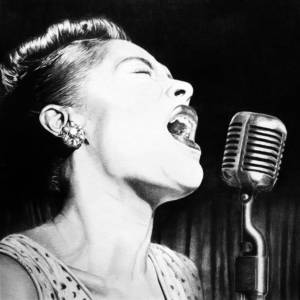 Great Jazz Vocalists
The great jazz vocalists are the focus of the July BlueNotes program. Featured artists include Ella Fitzgerald, Frank Sinatra, Billie Holiday, Mel Torme, Peggy Lee and many others. Mark Buselli, Director of the Jazz Studies Program at Ball State University, joins host Larry Beck in conversation about BSU jazz students and Mark's career as a professional musician. This episode aired Saturday, July 28 from 8-10pm.
Listen to Larry's interview with Mark Buselli by using the audio player above.