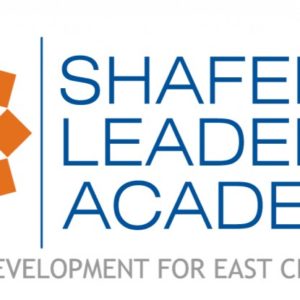 Latest Episode
Shafer Leadership Academy
Shafer Leadership Academy is an organization that brings together people of varying ages, backgrounds and interests to develop and enhance their leadership skills. SLA partners with Indiana Public Radio to produce Community Connection.
Formerly known as LEAD-ECI, Shafer Leadership Academy offers a wide variety of programs, tools and trainers, and serves all of east central Indiana. SLA meets the needs of businesses, nonprofits and individuals. To find out more about their programs and the organization, go to www.shaferleadership.com.
SLA is the organization responsible for CONVERGE, a volunteer job board and annual fair that connects nonprofit organizations with people who are interested in making a difference in their community.
Community Connection is featuring Shafer Leadership Academy in special one-time episodes throughout the year. We aired the first episode in September 2013. Additional episodes aired in October 2013, January 2014 and, most recently, in July 2014.
Community Connection: Shafer Leadership Academy with Richard Crist and Tim Kean (Sept. 2014)
Community Connection: Shafer Leadership Academy with Richard Crist and Ray Chambers (Sept. 2013)
Community Connection: Shafer Leadership Academy with Jaime Faulkner (Oct. 2013)
Community Connection: Shafer Leadership Academy with Richard Crist and Tisha Gierhart (January 2014)