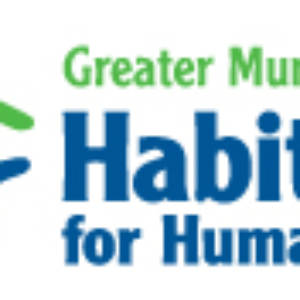 Greater Muncie Habitat for Humanity
Greater Muncie Habitat for Humanity builds and refurbishes houses in the Muncie community. Habitat partners with families who qualify to build or repair the home the family will live in. After the families contribute "sweat equity" – meaning the physical labor they contribute during construction – they qualify for a no-interest mortgage.
Historically, the homes being build were new construction. But in recent years, Muncie Habitat has focused primarily on repairing and refurbishing previously blighted homes in the community. Homes are built through volunteer labor and donations. Habitat looks for individuals or groups to work with the families to build their home. For more information on how you can volunteer with Habitat, visit their page on the CONVERGE website.
This month we talked with staff and volunteers working with the Habitat Restore and Women Build, the annual nationwide effort by Habitat for Humanity to engage women as volunteers.
Community Connection: Greater Muncie Habitat for Humanity, Episode 1 – Jena Ashby, program director, and Lindsey Arthur, CEO
Community Connection: Greater Muncie Habitat for Humanity, Episode 2 – Jennifer Stanley and Stan Keil, volunteers
Community Connection: Greater Muncie Habitat for Humanity, Episode 3 – Lindsey Arthur, CEO, and Kirk Miller, Restore manager
Community Connection: Greater Muncie Habitat for Humanity, Episode 4 – Jena Ashby, program director, and Lindsey Arthur, CEO