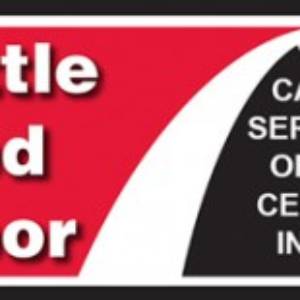 Little Red Door Cancer Services of East Central Indiana
Little Red Door is a non-profit local cancer service agency which is committed to helping people that have a cancer diagnosis and/or are going through cancer treatment. Its service areas are Delaware, Henry, Randolph, Blackford, Madison and Jay Counties in Indiana.
Because a cancer diagnosis turns lives upside down emotionally and financially, Little Red Door's clients and their families must deal with the fear of the unknown and the need to redirect their resources. To make matters worse, many lack the financial means or insurance to cover the cost of screening, surgery, and treatment. Little Red Door knows that, for some, hope grows thin. During the months of surgery and treatment, the cost of transportation, nutritional drinks, comfort items, and cancer-related prescriptions could well exceed the client's available income. The Mission of Little Red Door is to provide resources for those dealing with a cancer diagnosis, as well as offer help and comfort as they navigate through their treatment and recovery.
While not affiliated with the American Cancer Society or any other agency, Little Red Door receives support from United Way of Delaware County, United Way of Randolph County, United Way of Blackford County, and United Fund of Henry County for its annual funding. The remaining amount comes from contributions, bequests, and fundraising.
Community Connection: Little Red Door, Episode 1
story by Cameron Ridle
Community Connection: Little Red Door, Episode 2
story by Cameron Ridle