An Evening with David Greene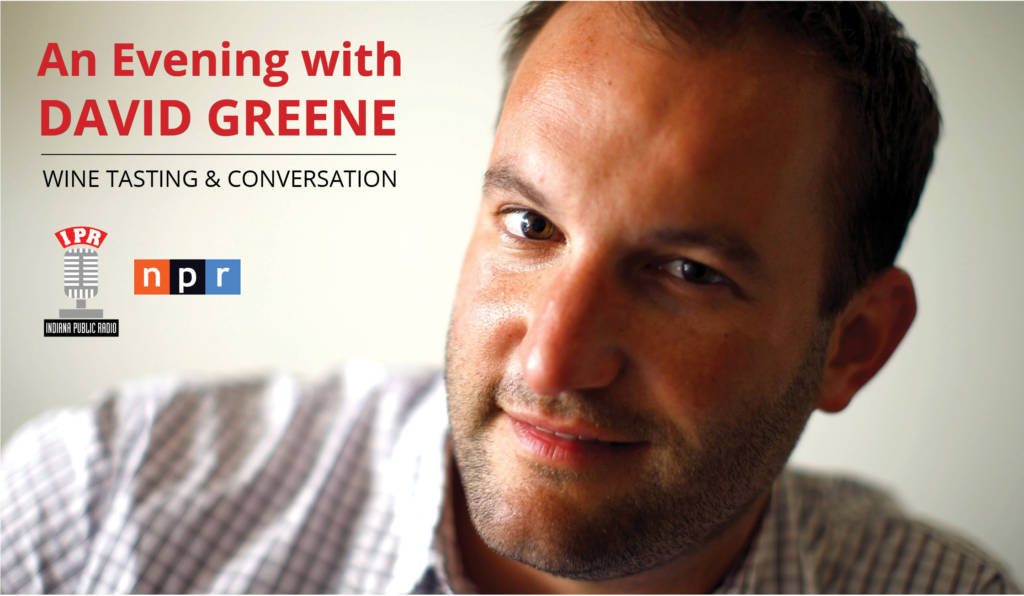 Join David Greene, co-host of NPR's Morning Edition, for an evening of engaging conversation and fine wines on Friday, April 27, at Minnetrista.
Doors open at 6:30 p.m. and the conversation will begin at 7:30 p.m. Enjoy sampling 40 fine wines, snacking on delicious appetizers and visiting with fellow Indiana Public Radio – and David Greene – fans.
IPR Members $50
General Admission $60
Register online or call 800-646-1812.
All proceeds benefit IPR. Must be 21 with valid photo I.D.
---
ABOUT DAVID GREENE
David Greene is the host of NPR's Morning Edition, as well as NPR's morning news podcast Up First, with Steve Inskeep and Rachel Martin.
For two years prior to taking on his current role in 2012, Greene was an NPR foreign correspondent based in Moscow covering the region from Ukraine and the Baltics, east to Siberia. Greene's voice became familiar to NPR listeners from his four years covering the White House.
Before joining NPR in 2005, Greene spent nearly seven years as a newspaper reporter for the Baltimore Sun. He covered the White House during the Bush administration's first term and wrote about an array of other topics for the paper.
Before graduating magna cum laude from Harvard in 1998 with a degree in government, Greene worked as the senior editor of the Harvard Crimson. In 2004, he was named co-volunteer of the year for Coaching for College, a Washington, D.C., program offering tutoring to inner-city youth.
Presenting sponsors:
Additional support provided by:
Art Van Furniture
Clancy's Car Wash
Delk McNally Attorneys at Law
Hoosier Park Racing & Casino