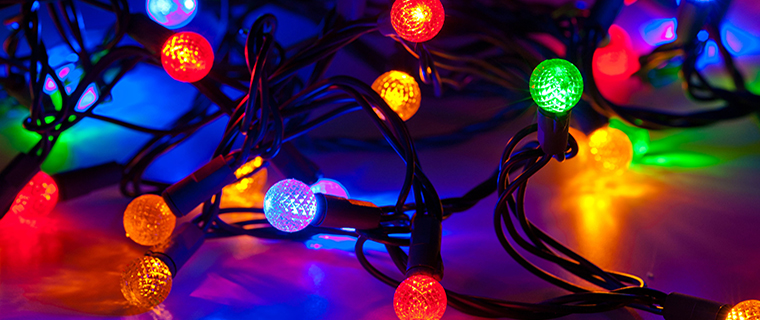 Holiday Specials 2018
Monday, December 24
7 p.m.  Welcome Christmas!
New for 2018, Welcome Christmas! is a perennial holiday favorite from VocalEssence, one of the world's premier choral ensembles. Join host John Birge for an hour of traditional carols and new discoveries, including the world premiere of two carols from the annual Christmas Carol Contest.
8 p.m.  St. Olaf Christmas Festival
This service in song and word has become one of the nation's most cherished holiday celebrations. The festival includes hymns, carols, choral works, as well as orchestral selections celebrating the Nativity and featuring more than 500 student musicians in five choirs, and the St. Olaf Orchestra. Host Valerie Kahler shares the sights and sounds of this choral favorite.
10 p.m.  All Through the Night
Peter Van de Graaff hosts this special presentation of classical music for the overnight hours of Christmas Eve into Christmas Day.
Tuesday, December 25
8 a.m.  Hodie!  Christmas Morning from the IPR Library
Morning Musicale host Steven Turpin presents three hours of the most beautiful and meaningful selections from IPR's extensive collection of recordings to provide a musical accompaniment to your Christmas morning festivities.
11 a.m.  Christmas with the Tabernacle Choir and Orchestra
The world-renowned Tabernacle Choir continues its tradition of great artistry this holiday season, with touching arrangements of familiar carols, and lesser-known melodies that are fast becoming the new classics. Julie Amacher hosts this annual favorite.
2 p.m.  Tinsel Tales: NPR Christmas Favorites
This program features stories from the NPR archives that touch on the meaning of Christmas, told by David Sedaris, Bailey White, John Henry Faulk, and others.
3 p.m. A Few Houses Down: A Christmas Play (encore)
(See description above at December 14.)
Monday, January 1
11 a.m. New Year's Day from Vienna 2019
The Vienna Philharmonic presents its ever-popular annual New Year's Day concert from the Golden Hall of the Musikverein in Vienna. You'll hear your favorite waltzes, polkas and more – a festive way to start off the New Year!
Support for Holiday Specials is provided by:
Muncie Children's Museum Amazing Elf Adventure
Pazol's Jewelers
Casa del Sol