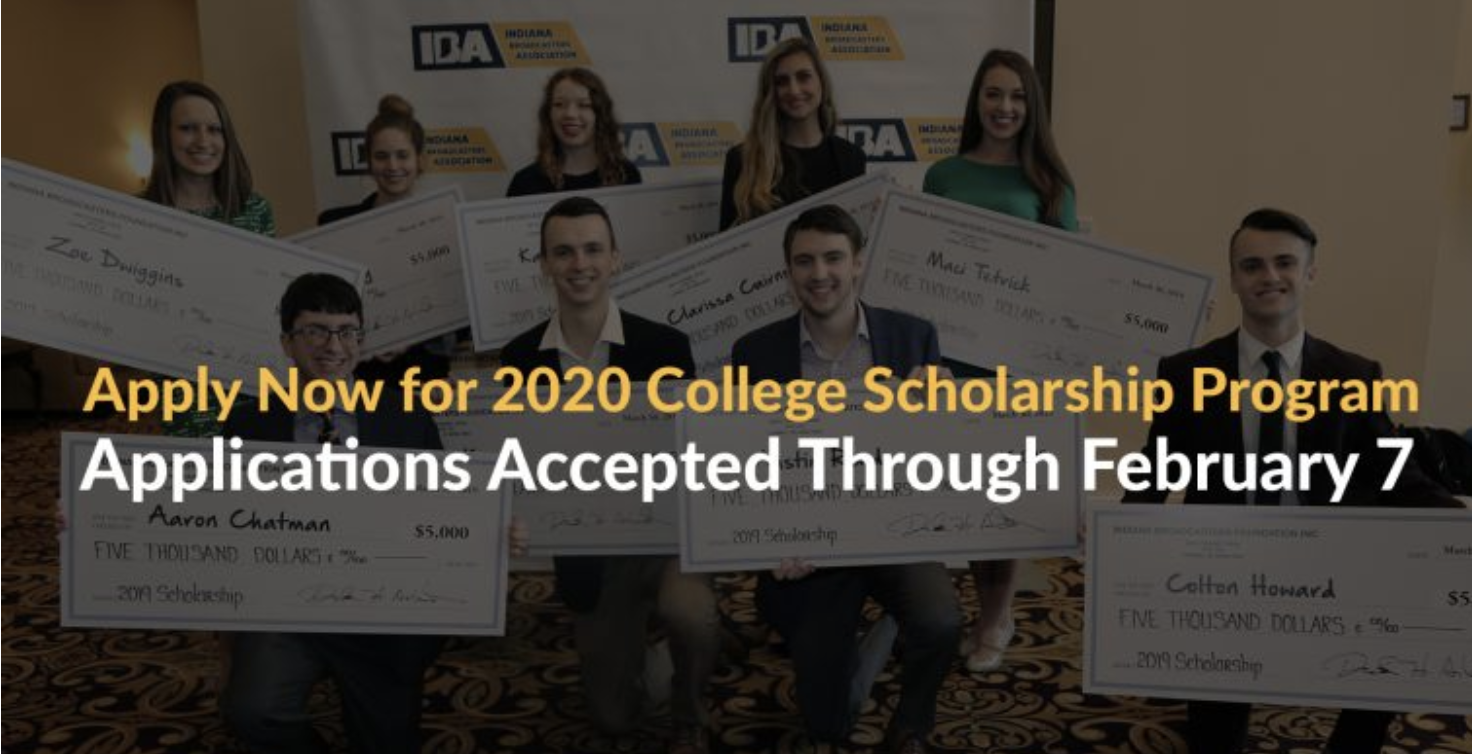 Indiana Public Radio is a proud sponsor of the Indiana Broadcasters Foundation 2020 College Scholarship Program.
The Foundation will award $50,000 to deserving Indiana students attending an IBA Member Indiana college or university. Applications will be accepted through February 7.
For more details and to submit an application please visit the Indiana Broadcasters Association.