Hail Falls in Muncie This (Mon.); Storms Possible for the Rest of the Day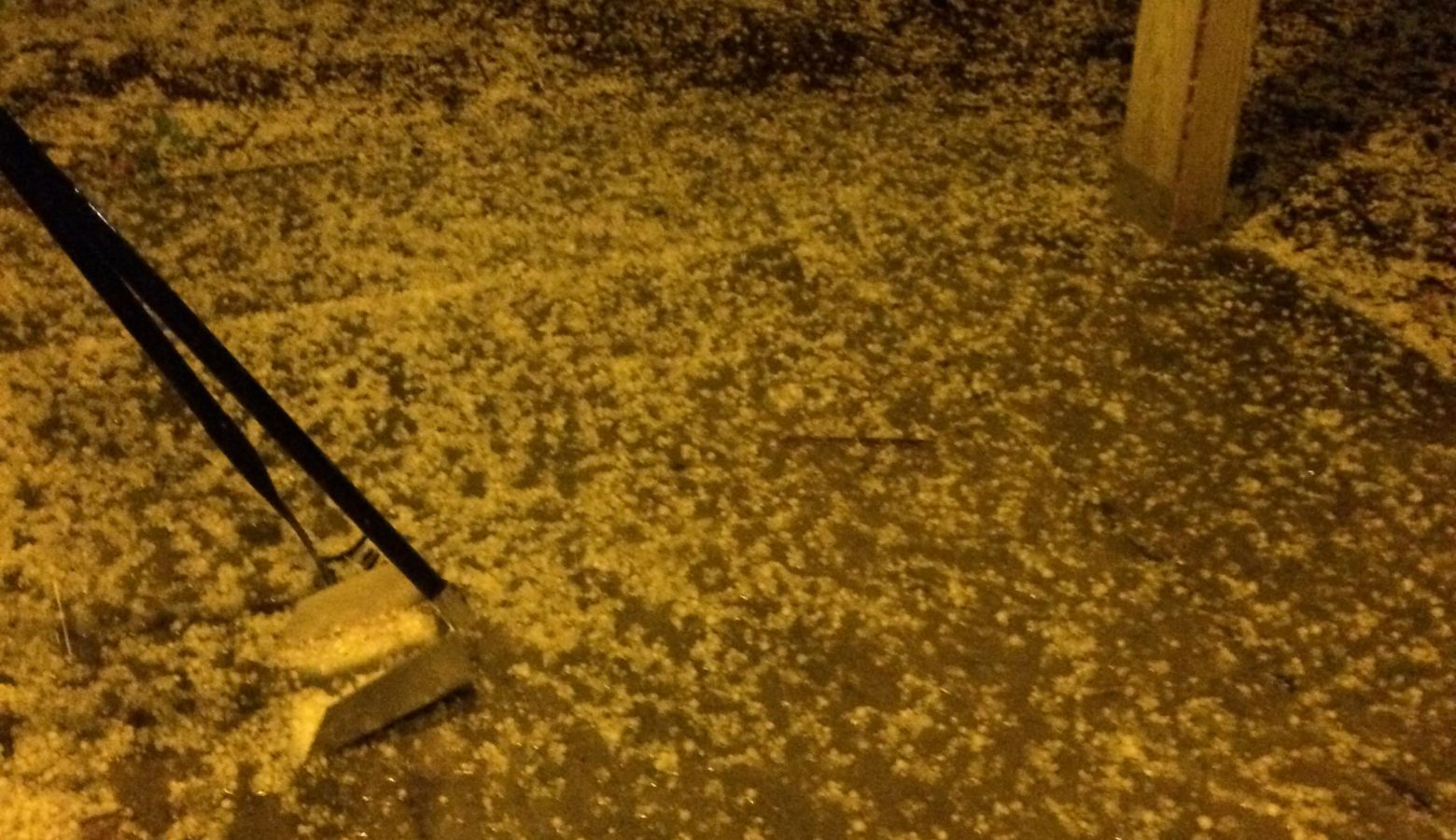 Spring came in at 6.28 a.m., this (Monday) with a percussion concert, of sorts.  There was no severe weather in Muncie, but there was hail.  Pea to blueberry sized hail fell at least on the northwestern sections of Muncie — including the Ball State campus, around the arrival time of the vernal equinox.  One Muncie listener said it sounded like her windows were going to shatter.
Today's forecast calls for a 100-percent chance of thunderstorms, with a high of 55 degrees.
The National Weather Service Storm Prediction Center calls for a marginal risk (around 5% chance) of severe weather today, statewide.