Muncie bicyclists: Bike lanes are good, but care and education are needed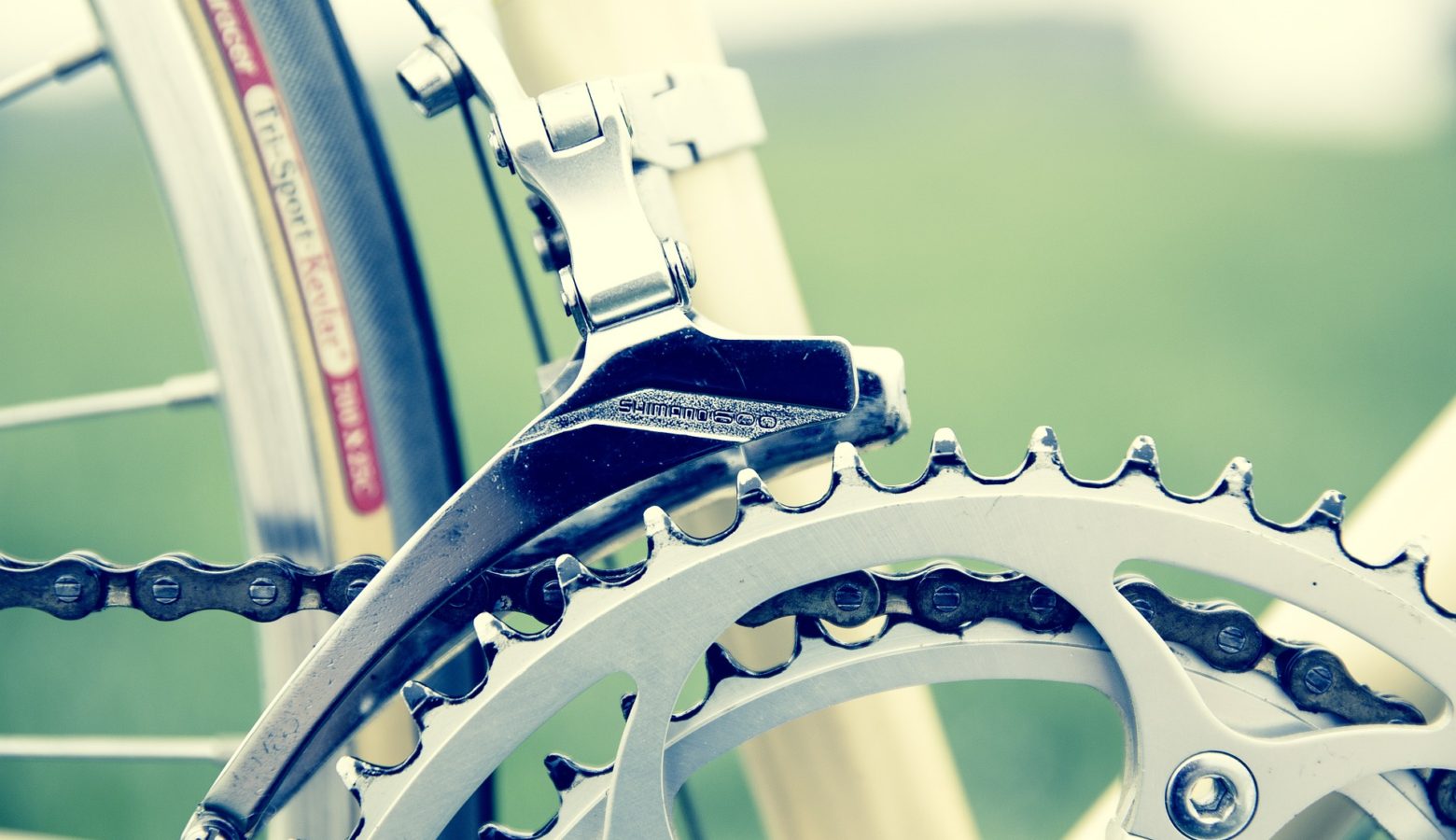 Spring may be here in earnest after this latest cold snap and that means more bicycles will be hitting the pavement.  Muncie has been recognized as "bicycle friendly" by the League of American Bicyclists and Ball State University wants to contribute with a campus plan that focuses on bicycles and pedestrians.  But, as IPR's Brittney Ermon reports, some Muncie cyclists think the idea still needs some work.
Todd Stacey owns Hardin's Bike Shop.  He's been cycling since he was four years old.
"I have about four bicycles in my garage, one for each type of cycling."
And even with the recognition from The League of American Bicyclists, he says there are a lot of changes that need to be made before Muncie is bike friendly.
"It seems like most of the potholes and patches have ended up in the bike lane so it makes it hard to zig zag around all the potholes. Also they need to keep the streets clean of debris. We get tons of flats because of metal objects."
To do its part, Ball State University has already begun a plan to make these improvements on its campus, which runs between several major city areas.
The new plan highlights bike parking, connections to future trails and bike lanes. The goal is to make each pathway more efficient for both bicyclists and pedestrians to get from home to work in a more efficient way.  A consulting firm hired by the university says it intends to work with the city of Muncie so the ideas mesh together.
But Stacy says it's not about adding different bike paths and lanes.  The real problem is education.
"We need to educate the people driving cars to watch for bicycle traffic. I know we've got bike lanes downtown but they still tend to ride in the bike lanes and not give the right of way to the people."
But he added it's not solely the faults of the motorist. He stressed some cyclists put themselves in danger because they don't know the rules of the road.
"The cyclists also need to know the correct laws of riding. There are still people who ride on the incorrect side of the street which makes it hard for a motorist to avoid them."
Kyle Johnson is the Chair of the Muncie Bicycle Pedestrian Advisory Committee.
Since 2014, the purpose of the committee is to bring together everyone in the city who deals with issues that are bicycle and pedestrian related, to work towards new goals.
And he says educating the public has always been an issue. He explained since committee members have other full time jobs, getting that information out to the public is always a bit harder.
"We have put together handouts and a map that shows the best places to ride, but it's difficult to do more."
Even still, he says Muncie is well on its way of being more bike friendly.
"We have some really good infrastructure that's already in place and it's been here for a while. Bike lanes around town and the cardinal greenway are a great asset too."
Johnson says he's a part of the Ball State planning process of their bicyle master plan and wants to implement the same ideas in the city of Muncie.  Delaware County is also planning to begin a bicycle plan of its own.  Officials say it will use the same consulting firm as Ball State.  The overall timeline depends on funding, but any major changes aren't expected for the next few years.