Researchers Aim To Test Portable Bone Lead Scanner In East Chicago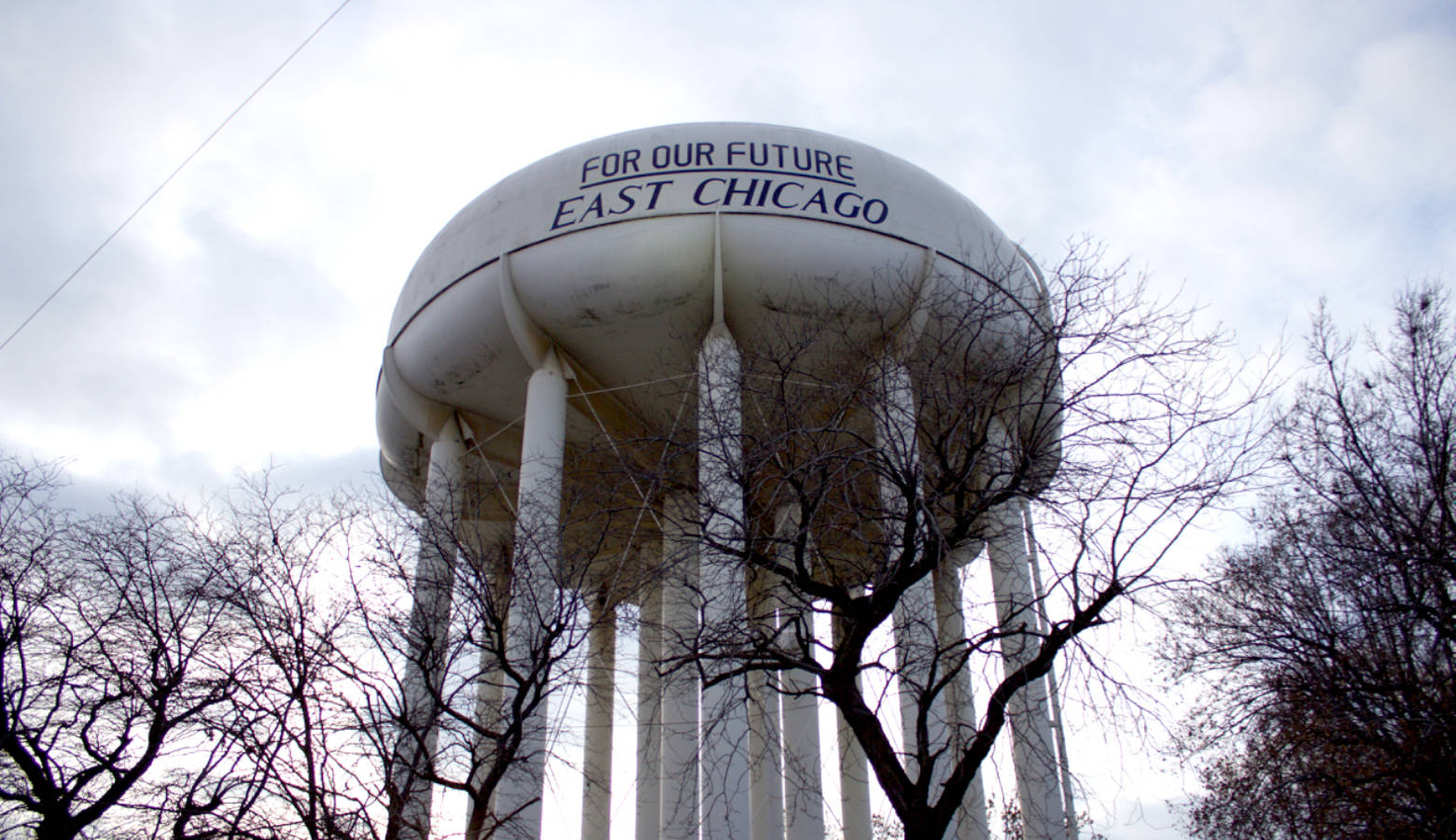 Most families living in a lead-tainted East Chicago public housing complex are being moved out Friday, but some are still living in zones with some lead contamination.  Tests for long-term lead exposure – measuring the amount of the element in people's bones – have been difficult to find.  But a portable device to make testing more accessible is being studied at Purdue University.  As Indiana Public Broadcasting's Sarah Fentem reports, that could be good news for East Chicago residents.
East Chicago residents affected by long-term lead exposure from now-shuttered refineries are hoping a new portable lead testing device will give them answers that have so far proved elusive.
Scientists, including a Purdue University professor, are in the process of testing an X-ray gun that measures the amount of lead in people's bones – and they hope to take that test to East Chicago.
Bone lead X-ray tests are rare, since there are only three machines in the country that perform them – including at Linda Nie's lab in West Lafayette.
They're called X-ray fluorescence, or XRF, machines. Nie says they're more effective than most lead tests, which measure the amount of lead in blood or urine – and thus show only short-term exposure.
"The half life of lead in bone is up to decades," she says, "which means, then, bone lead would reflect cumulative exposure."
Nie and colleagues at Harvard and Boston Universities are working to prove a portable XRF gun is just as effective as Nie's stationary lead testing machine. They've tested people with the portable device, but so far participants have only shown very small lead amounts in their bones.
Testing people in East Chicago, Nie says, would determine the device's effectiveness in people with higher degrees of lead exposure – and help residents receive a rare, valuable test.
Nie and her colleagues will travel to East Chicago this weekend to seek out potential study participants. She says they plan to "talk to [residents] a little bit about the study we're doing and also explain to them about the devices and, yes, hopefully to recruit some people."
Maritza Lopez is hoping to be one of those recruits. She's lived inside East Chicago's USS Lead Superfund site for more than 50 years, with health problems including hemorrhages, lost teeth.
"I've been having that order [for an XRF test] from my doctors since January," Lopez says. "Nobody does it."
Lopez says just knowing if her health problems are related to lead exposure would offer some relief.
"I'm praying that I can get it done," she says, "because in my spirit, I know… I know."
This weekend's meeting about testing is only a first step – participants would need to be approved by a review board before they could take part.
Interested residents can hear more about the study at noon Saturday at the East Chicago Public Library.