Gov. Holcomb Talks Five-Year Road Plan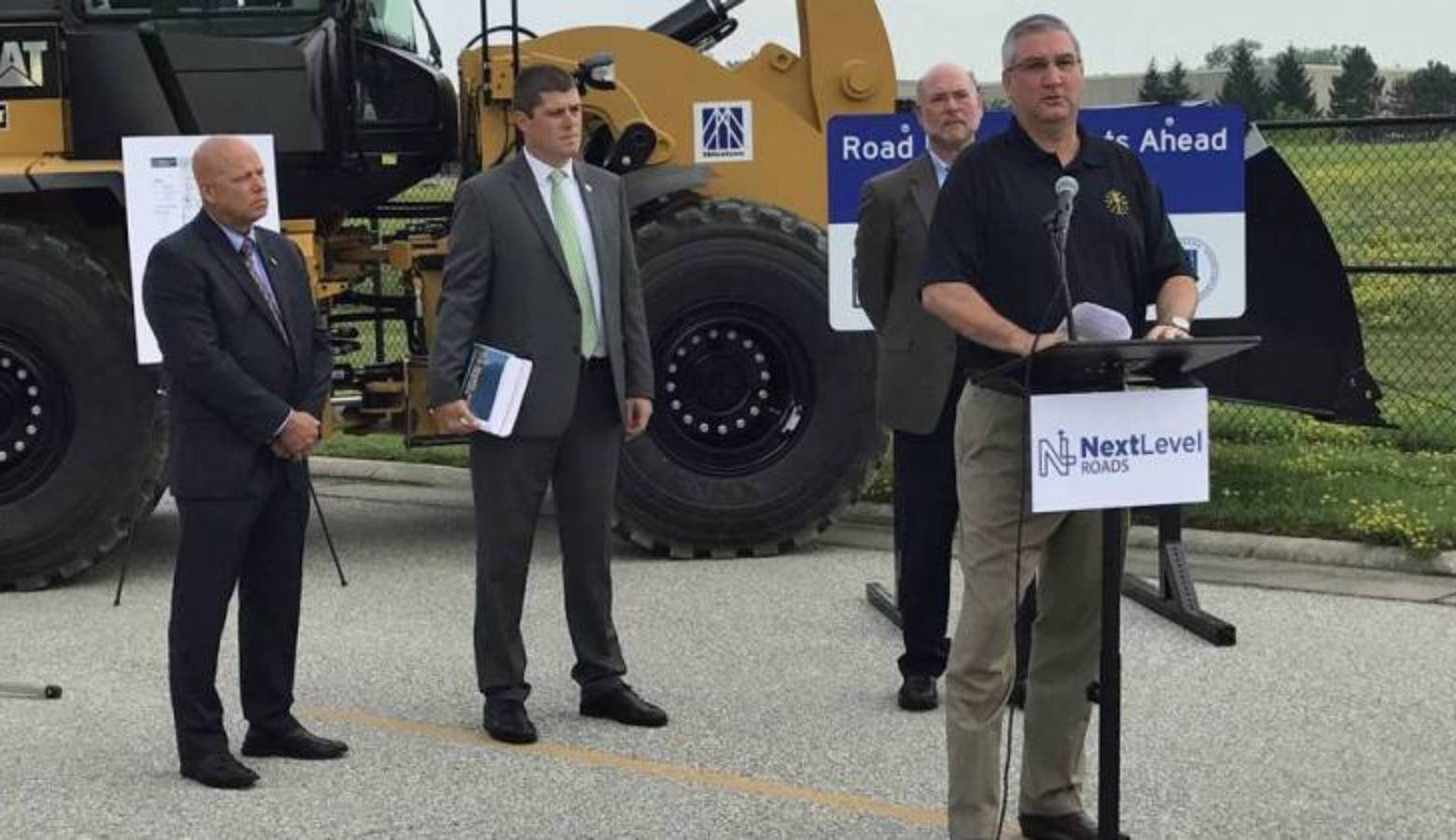 Governor Eric Holcomb today laid out the first steps of a 20-year plan to improve the state's roads and bridges, as paid for by a state budget plan passed by lawmakers earlier this year.  As Indiana Public Broadcasting's Drew Daudelin reports, the initial five-year strategy will include a complete resurface of 10,000 miles of roadway across the state.
Holcomb says the initiative, called Next Level Roads, outlines about $4.7 billion in investments over the next five years.
Lawmakers passed a road funding bill this year to help pay for state and local-level projects. Money will be generated in several ways, including a 10-cent gas and diesel tax increase and a new 15 dollar registration fee for all vehicles.
Holcomb says the funding model is sustainable, and makes the ambitious initiative possible. And he talked about what he thinks is the most important aspect of the plan.
"We're also giving more resources to the locals, so that they too can determine what their destiny of their neighborhood, their community, their county will be," Holcomb says.
Holcomb is touring the state to tout his five-year strategy and highlight the plan's impact on each part of Indiana.
In an IPR area of 12 counties, the five-year plan calls to resurface more than 1,400 miles of road and rehab or repair about 200 bridges.  The plan also includes adding more lanes to I-69 in Madison County and finishing section 6 of the I-69 extension in Marion County.  Both are budgeted for the year 2020.
You can look at the projects in your county by reading the full plan [PDF].