Muncie Schools Board Talks Numbers, Buses, and Appointments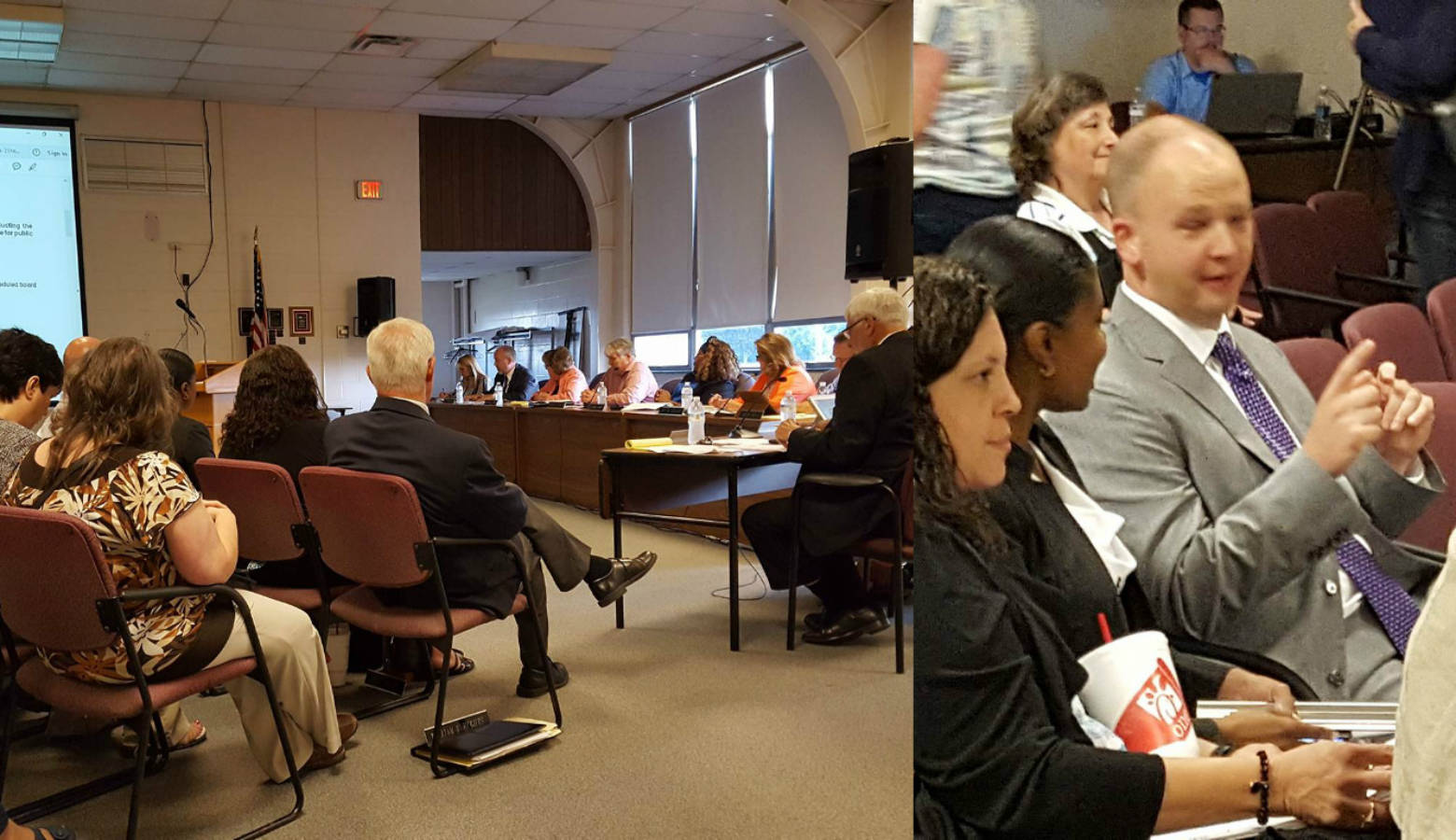 After beginning the school year with busing issues that put Muncie Community Schools into the news again, those at Tuesday night's school board meeting got to hear more about why transportation changes were made in the first place – the district's precarious financial situation.  As IPR's Tony Sandleben reports, officials want to make MCS's financial plan available to the public, line for line.
"Unfortunately, we just weren't ready."
Muncie Community Schools Superintendent Steven Baule began Tuesday night's meeting by accepting responsibility for bus problems that cancelled two days of classes.  That didn't stop a number of parents for criticizing him and the school board for Auxilio's first official bus routes.
But that's not what the board hopes people will remember from this meeting.  Instead, it's Chief Financial Officer Bob Coddington.
"So you see what I mean. This is much more than a budget. This is much more than an appropriation. It's an operation plan that we're all going to live by."
Coddington presented a line-item budget that he says will be the way the financially-impaired district will live within its means for the foreseeable future. He says the district will operate based on what revenue it brings in. Baule says the concept is simple.
"If we only have $42 million worth of revenue, we're only going to spend $42 million."
Coddington's plan has him optimistic about 2018 and Baule is optimistic about 2017.
"First, we won't run out of money. We will work with anybody from the state, the DUAB board, the DLGF through the legislature if necessary, through the local chamber of commerce and bankers to put ourselves in a situation where the doors are going to stay open, and we're going to continue to pay our staff and be able to move forward."
The emergency management team says it has been in talks with Muncie Mayor Dennis Tyler, Ball State University and IU Health Ball Memorial Hospital about ways to help get the district money in the near future.
It's also turning to the public.  A public hearing to go over the district's line-item budget is planned for September 12.
School board members on Tuesday night also voted on what was supposed to be one of its bigger items – who will replace Steve Edwards on the board beginning January 1.  A 3-2 vote appointed Rob Kiesling.  Keisling worked on the district's strategic planning committee and was praised by board members for his experience in financial planning through his work with Minnetrista.