First Muncie-BSU Town Hall Meeting Covers Education Issues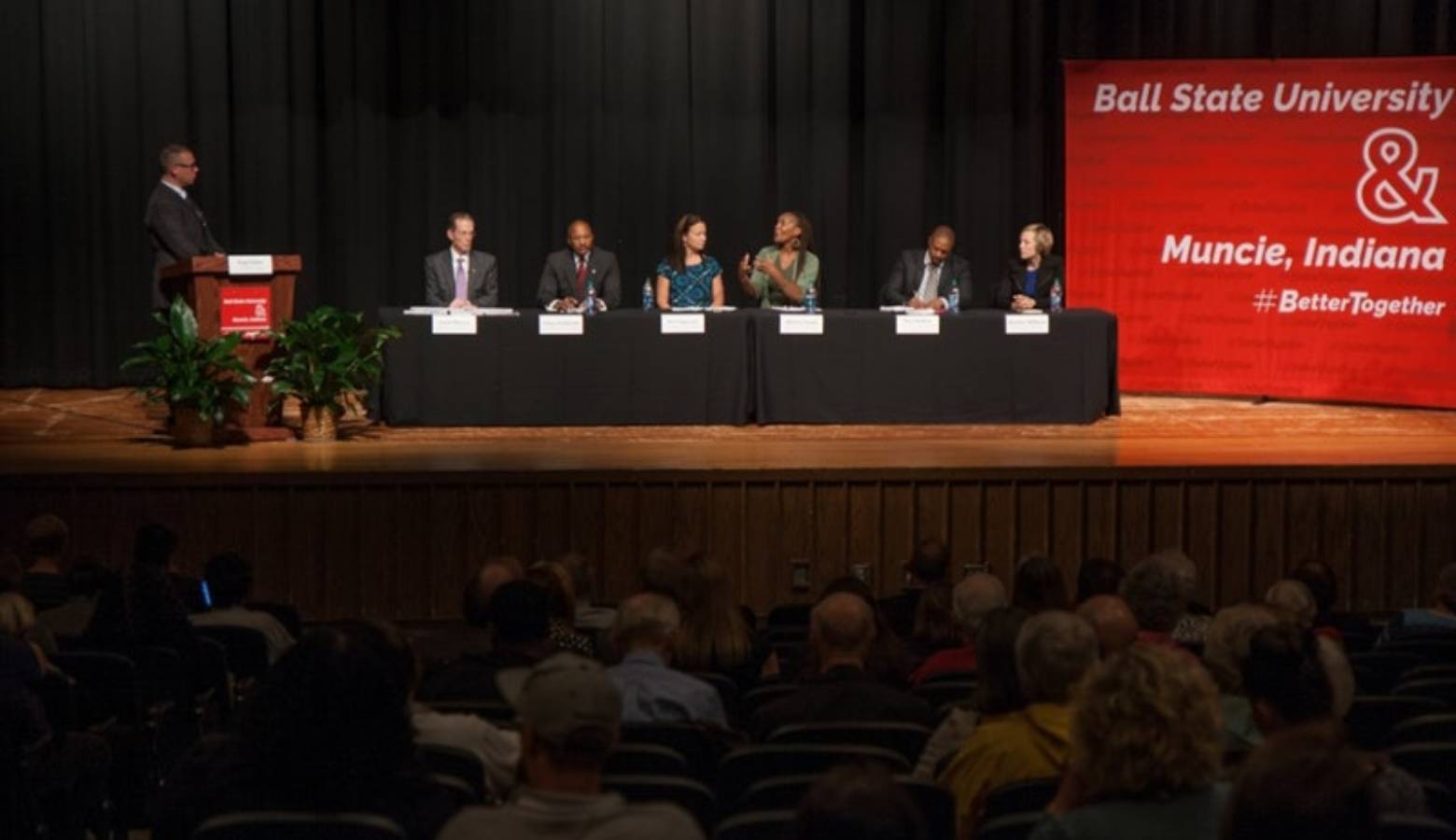 The first of three town hall meetings on the needs of the Muncie community and the city's interfacing with Ball State, was held last night at Southside Middle School. Ball State President Geoffrey Mearns and other leaders from the university and the city of Muncie fielded questions from the public about how to improve education connections within the city. The Ball State Daily News reports attendees asked the panel about how Ball State will work with the city's school-age children, and other programs from the university and the city – especially neighborhoods on the city's financially challenged south side.
Toward the end of the forum, some in the audience came to the stage to offer what they felt was left out of the discussion.  One resident said parking on the Ball State campus is limited, and can discourage those in the community at-large from visiting campus.  President Mearns told NewsLink Indiana he was pleased to see the pride expressed by community members in spite of challenges. Mearns announced the George and Frances Ball Foundation will contribute $150,000 toward a scholarship fund for Muncie students to attend Ball State.  The scholarship was started by Mearns and his wife a few weeks ago.
This afternoon from 5:30 to 6:30 p.m., you can see Wednesday's evening's town hall meeting on WIPB-TV, channel 49.1.
The next forum – the second of three – will be held at 6 p.m. on Wednesday the 27th at Minnetrista.  The topic:  Arts and culture.