Hoosier Boy Who Lost Dad To Overdose Teaches Others To Avoid Drugs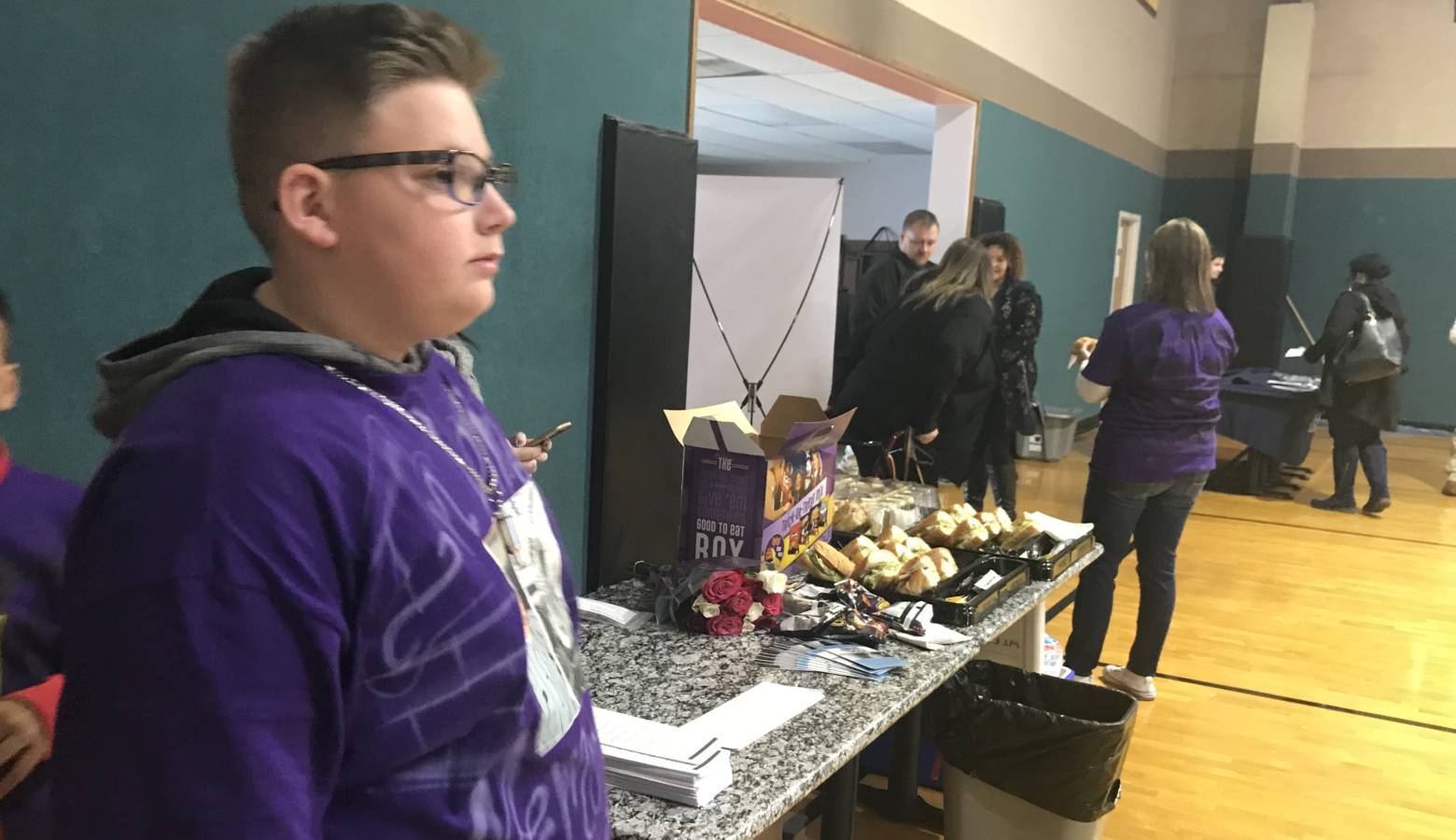 A Hoosier boy who lost a parent to a drug overdose is turning his negative experience into a positive learning experience for other Indiana residents.  As IPR's Britney Ermon reports, he spoke in Anderson this weekend to teach people more about the opioid public health crisis.
"Some days I feel bad, some days I feel sad, It's just a roller coaster of emotions."
Twelve-year-old Avery Elmore lost his dad to a heroin overdose in May of this year.
"It has been five months but it doesn't even feel that long.I wanted to go to the drug dealers and confront them but my mom said that wasn't okay. The only way I can get it out is by speaking."
So that's what he decided to do. He organized this event after finding the organization Overdose Lifeline. It's an Indianapolis-based nonprofit that's dedicated to preventing opioid deaths and reducing the stigma of addiction.
In Indiana, opioid overdose deaths rose 52 percent between 2015 and 2016. It has more than doubled in the last three years, making Indiana the 15th highest rate of drug overdoses in the U.S.
Elmore says he's reminded of it every day.
"When I'm taking a walk from my house, or to my friends house, there are needles and pill bottles. Then that ruins my day kind of because seeing the needle on the ground and knowing my dad died …that's hard to see."
Tisha Talley, Elmore's Aunt, says she feels inspired that her nephew is dealing with his grief in a positive way.
"For him to be so brave and speak at the event today, it was surprising."
Talley explained her brother was prideful and didn't reach out for help because of the stigma. She stressed more people need to start talking about the worldwide issue to make people more aware.
"The shame that comes along with addiction, it holds people back from getting the help that you need."
Elmore says his work doesn't stop here. He plans to travel around the world and educate people about opioid addiction to save as many lives as possible.
"It's wiping away the entire world. It needs to get out there so other people don't feel like I felt."