Ball State Upsets #9 Notre Dame 80 to 77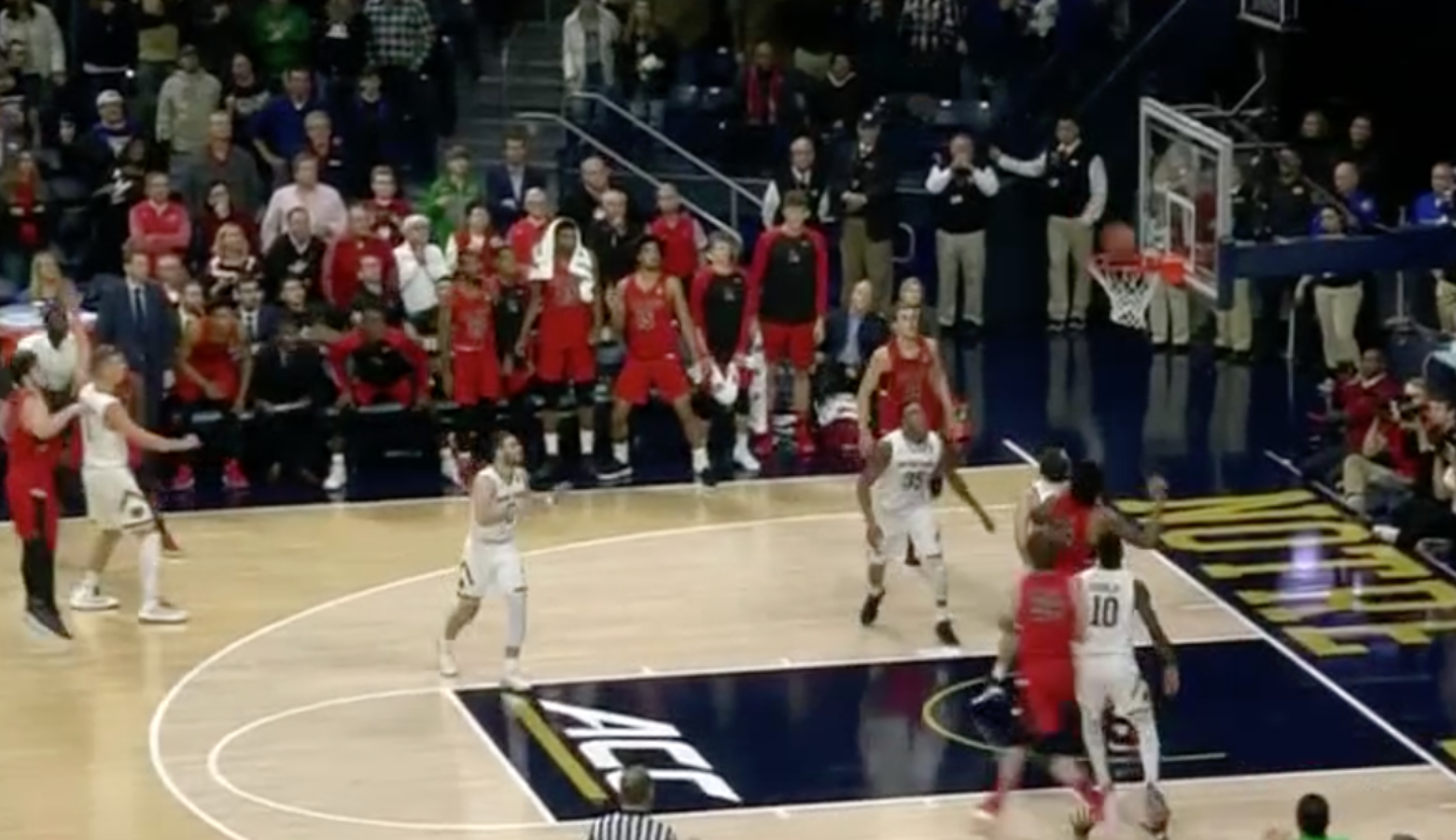 Tayler Persons nailed an NBA-distance three-pointer in the Purcell Pavilion with 1.7 seconds left in the game as Ball State's men's basketball Cardinals beat the 9th-ranked Fighting Irish for the first time in 10 tries, 80 to 77. This is Ball State's first win over a ranked team in men's basketball since the 91-73 trouncing of #3 UCLA in the 2001 Maui Classic.
Ball State lead Notre Dame by five at the half, 34 to 29.  The second half was back and forth until the Cards broke the game open and lead by nine, 67 to 58 with 6:47 left, courtesy of another Tayler Persons trey. Persons ended up with 24 points, five rebounds, and three assists on the night.
With just under two minutes left in the game, Ball State still lead by six at 75-69, but the Irish were not  done for the night.  Matt Farrell tied the game at 77 with 24 seconds to go.  Then it was the Tayler Persons show, for the game-winning bucket.
Ball State Head Coach James Whitford credits his Cardinals' defense and a 40-26 rebounding edge over the Irish for the win.  Ball State tallied 13 offensive rebounds to Notre Dame's four.
The Cards shot 46% from the field on 29 of 63 shooting, and 33% from behind the arc, going 8 of 24.  The Irish hit 26 of 54 shots on their home floor, for 48.1%, and 6 of 17 from three-point range for 35%.  Ball State hit a blistering 87.5% from the foul line, hitting 14 of 16 freebies; Notre Dame was 19 of 26 from the foul line for 73%.
The Cards had 12 assists against 14 turnovers; Notre Dame had 16 assists against 10 turnovers.
The biggest Irish lead was four points at 40-44 with 16:34 left in the game.  Ball State lead for more than 26 minutes of the game.
Next up for the Cards is a 2 p.m. Saturday home game with Valparaiso.