Community Youth Orchestra Keeps Strings Instruments Alive Locally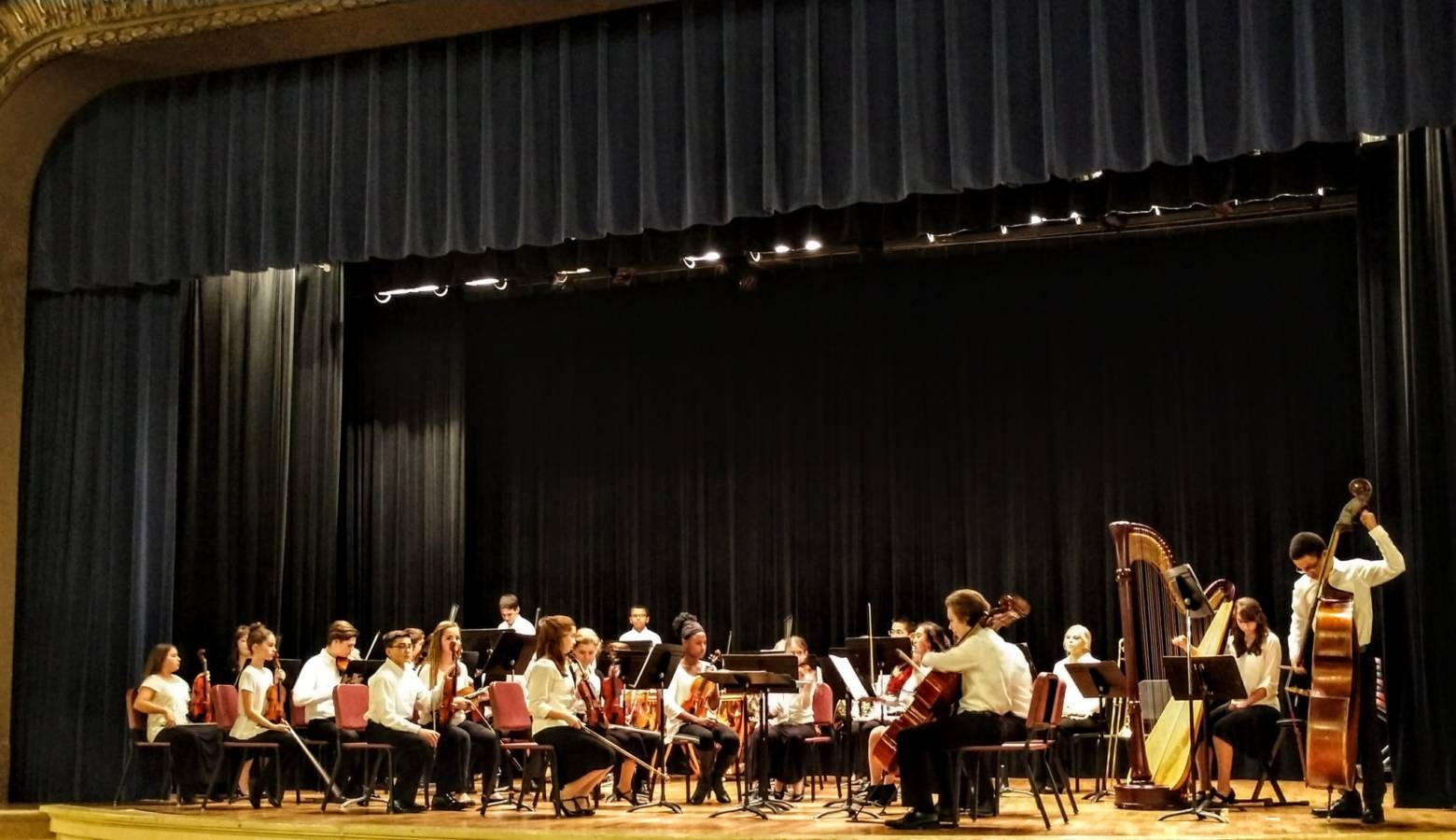 For students who play instruments, marching band and jazz band are popular offerings at high schools around the country.  But school orchestras are fewer in number.  That's where locally organized groups, like the Youth Symphony Orchestras of East Central Indiana, come in.  As part of a Ball State University class focused on arts journalism, reporter Henry Davis gives us a look inside.
The Youth Symphony Orchestras of East Central Indiana gives students in Muncie, and across the state, the opportunity to learn strings instruments at different levels.
"We want to educate and inspire children of all ages, elementary through high school to learn about music and to love music," executive director Tiffany Arnold says
The orchestra provides classes for students at three different levels: Prelude for beginners, Intermezzo for intermediates and Youth Symphony for advanced students.  Any student between the ages of 5 and 18 can join any of the three levels, based on his/her skill level.
"The Youth Symphony very much wants to reach all children of the community, not just children who already play musical instruments. We want to reach students who have never played, but would love to play," Arnold says.
The orchestra performs regularly at Ball State and this year had the opportunity to perform at Cornerstone Center for the Arts for the first time.
Ball State assistant professor by day and Youth Symphony Director by night, Matthew Spieker spends his Monday evenings teaching the orchestras new songs.
"In this community, this is, like, vital to the area.  At other places I've been, they had really strong school programs.  It wasn't so necessary to have a youth orchestra because the schools actually had them," he says.  "In this community, that's not an issue.  So, I feel like what's really neat about what we're doing is we're actually providing something that other people aren't.
Emily West is a home-schooled senior in high school and has played the harp in the orchestra for the past four years.
"I think, the most important thing is sharing with other people," West says. "You're sharing music, but you can also learn to share other areas of your life by giving to the community."