The Lone Hoosier At The Winter Olympics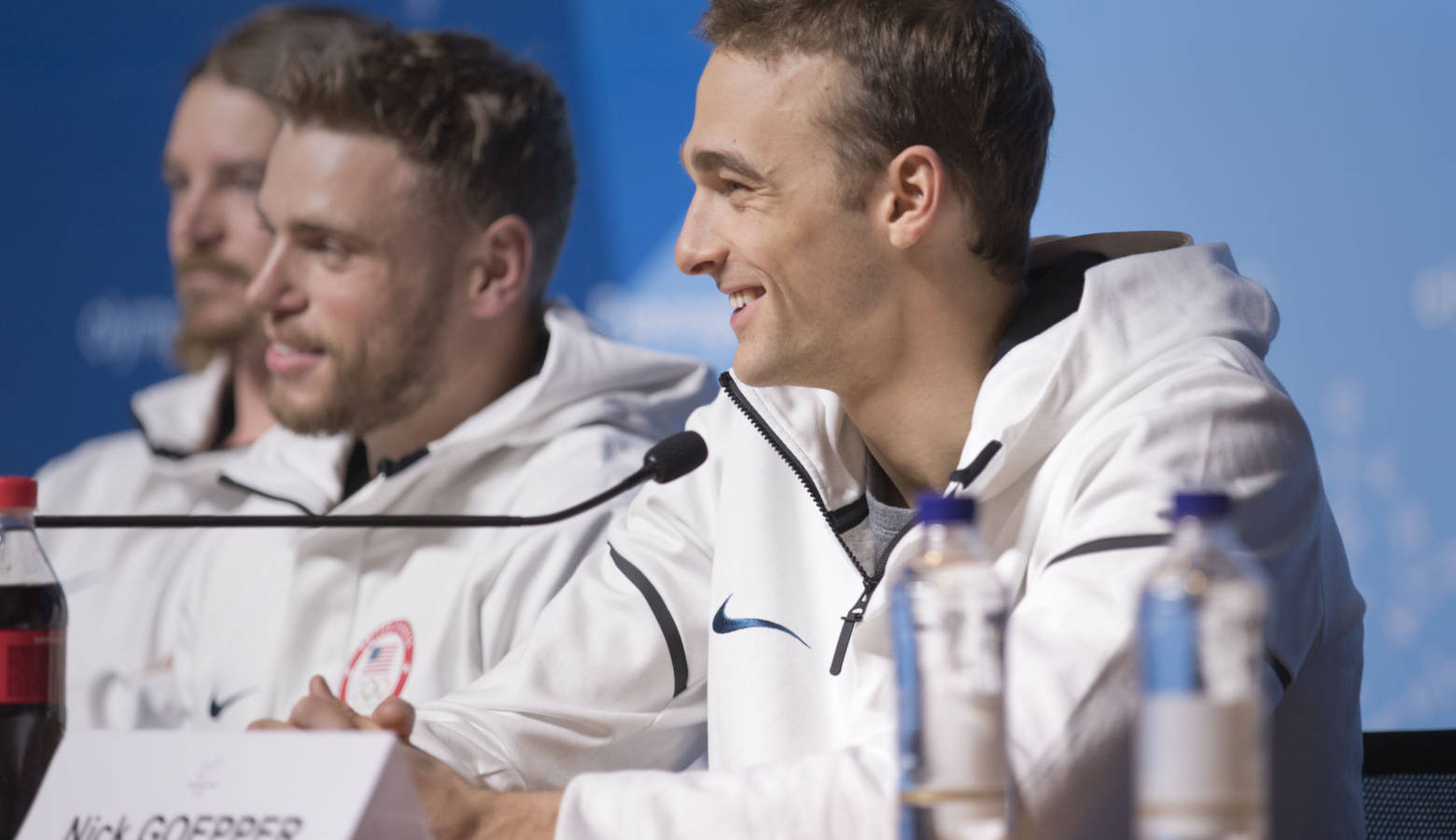 Hoosiers watching the Winter Olympics in Pyeongchang, South Korea have just one "hometown" athlete to root for – Nick Goepper of Lawrenceburg.  How is this slopestyle skier acclimating to South Korea?  For Ball State at the Games, Josh Shelton reports.
Olympic athlete Nick Goepper has a taller task than most winter Olympians. He will not only be representing the United States, but he is the sole Hoosier competing at the winter games.  But Goepper doesn't give himself time to think about that while he waits for his chance to bring home the glory by staying busy as often as he can.
"I usually try to fill the day up with… with something whether it be like reading or working out or going and seeing something, seeing the family or going skiing like I did today.  I try to exclude all idle time."
Goepper loves to travel, and he is really enjoying his stay in Pyeongchang.
"But I'm just really stoked on the Koreans, on the accommodating… uh… people.  I just love this place."
While he is shredding the slopes, Goepper likes to keep himself calm by listening to music.  The music choice, however, might not be what you expect.
"Lately I've been getting nostalgic about what I started listening to when I was really young, like 10, 11, 12 and the first CD that my Dad ever bought me was Linkin Park, 'Hybrid Theory,' so I actually just re-downloaded that and I've been listening to that a lot lately."
So what does his Dad think about it?
"I know that he despised the music that came off the CD when he bought it for me, but I just felt so rebellious and so, like, great listening to it."
If that music carries Goepper to gold, his Dad will probably start liking that music just a little bit more.
Goepper competes in the skiing slopestyle event beginning on Saturday.