Large Crowd Attends First Pride Festival In Mike Pence's Hometown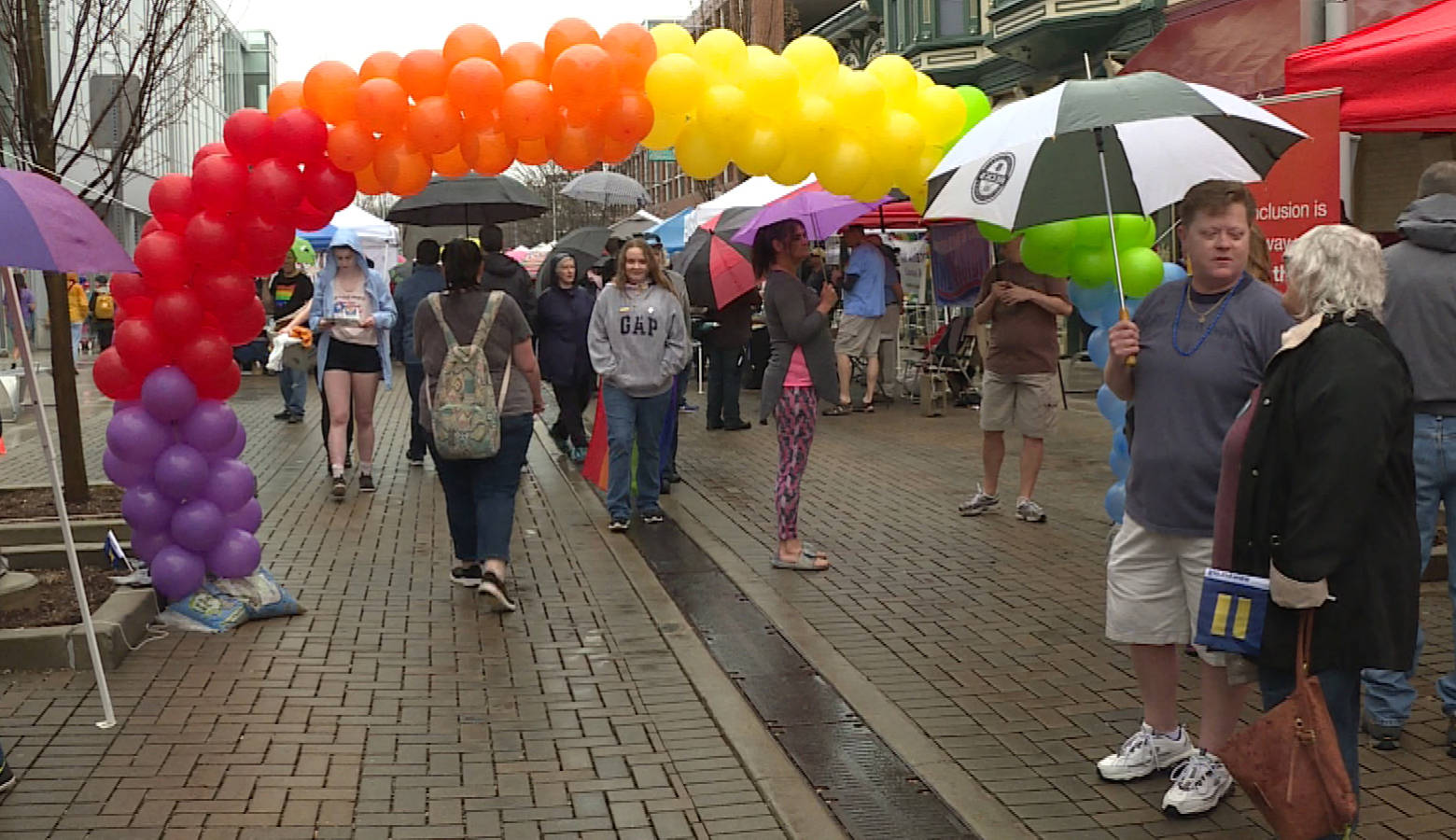 The rain didn't stop people from coming out to the first Pride Festival in Vice President Mike Pence's hometown of Columbus Saturday.  The city closed off several blocks of 4th Street for the event, which featured information booths, Pride merchandise and live entertainment.
High School Senior Erin Bailey organized the festival as part of a school project. She wants people to know Columbus is a welcoming community. She says it's especially important because Pence is from the city, and he supported the controversial Religious Freedom Restoration Act as Indiana governor.
Opponents argued the measure legalized discrimination, especially against the LGBTQ community.
Bailey says the turnout at Columbus Pride shows not everyone there shares Pence's opinions.
"I think it says that we're a very welcoming and open community. And, even though that he's from here, it doesn't mean we all agree with his views."
Bailey's become a local celebrity for organizing the event. People constantly approached her at the festival, thanking her for her efforts and asking for pictures. Columbus Native Gabrielle Cheek was among them.
"I think this is fantastic. I think right now this country needs everyone to pull together. And, this is a wonderful show of support. Everybody's happy."
Bailey says she hopes to make Columbus Pride an annual event.