Fast-Growing Invasive Vine Found In Indiana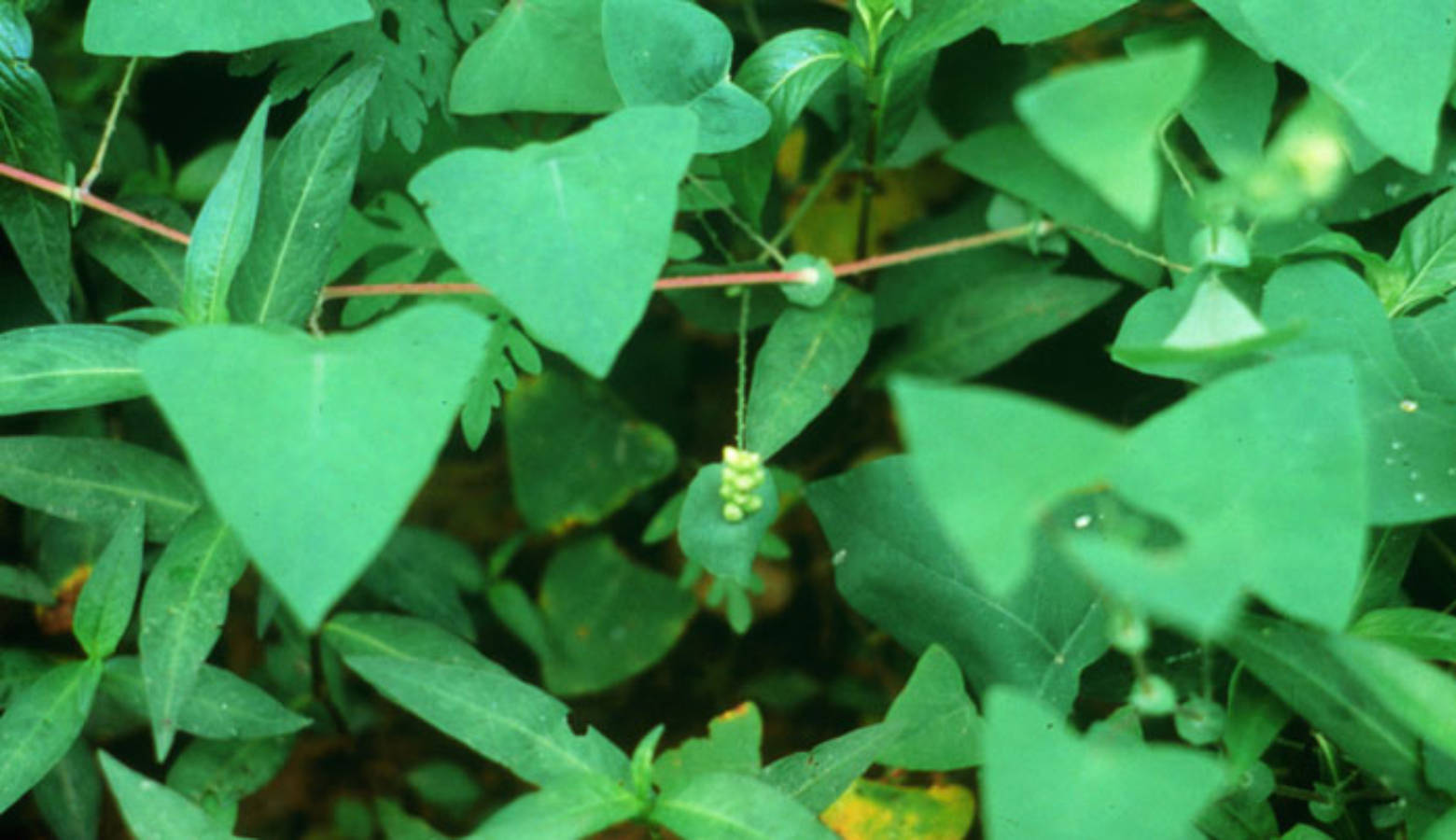 Plant experts have found and killed a new invasive vine in Indiana's Monroe County. It's called the mile-a-minute vine and can grow up to six inches a day. As Indiana Public Broadcasting's Rebecca Thiele reports, these experts say the vine could be spreading throughout the state.
Mile-a-minute vine is so named because it can grow up to six inches a day. It's known to choke sunlight to other plants — a lot like kudzu, an invasive plant that's plagued the South for years.
"It doesn't take long and you have a complete carpet over a tree plantation, over a field, over crops," says Ellen Jacquart, chair of Monroe County Identify and Reduce Invasive Species.
According to Southern Indiana Cooperative Invasives Management, mile-a-minute vine is native to East Asia and likely hitched a ride to the U.S. on imported nursery plants.
Jacquart's team found the vine in southwest Monroe County on private property last fall. It was killed by the landowner this spring, but Jacquart says it's possible that it's seeds could have spread elsewhere.
"That's why we want people to really be watching for this because it may have moved from the initial area that we found it in Monroe County," she says.
Mile-a-minute vine has small barbs on its stem and almost perfectly triangular leaves. People who see the vine can report it through the Early Detection & Distribution Mapping System or by emailing Ellen Jacquart.