FEMA Center Still Handing Out Flood Aid, Holcomb Visits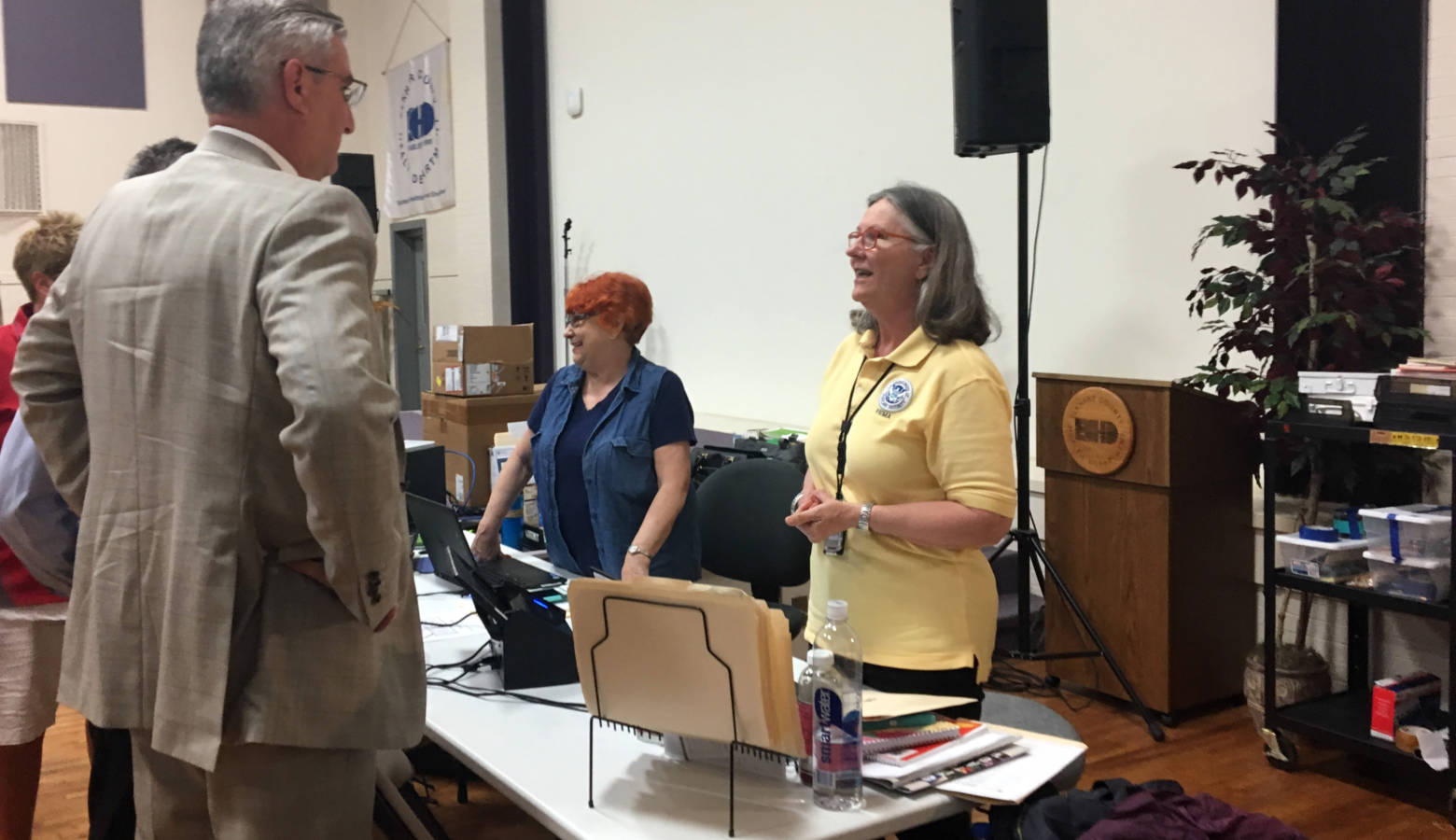 While Indiana Governor Eric Holcomb was in Northern Indiana on Wednesday he visited the FEMA disaster assistance center in Elkhart.
The center in Elkhart is one of three in Northern Indiana providing help for those impacted by record flooding in late February.
Residents can apply for FEMA assistance, or for loans and help from the U.S. Small Business Association.
Holcomb greeted all the workers in the center, as well as a few people getting assistance.
"Today was all about just stopping in and saying thank you for all the hard work that's going into it. You know, we opened the doors here about a month ago, four weeks ago, and we're going to be here until everyone is served."
The deadline to apply for federal assistance with flood recovery is July 5th.
FEMA and SBA officials are encouraging anyone with any sort of damage to apply for the assistance as most will qualify for something.