Invasive Species Management Groups To Nearly Double In Indiana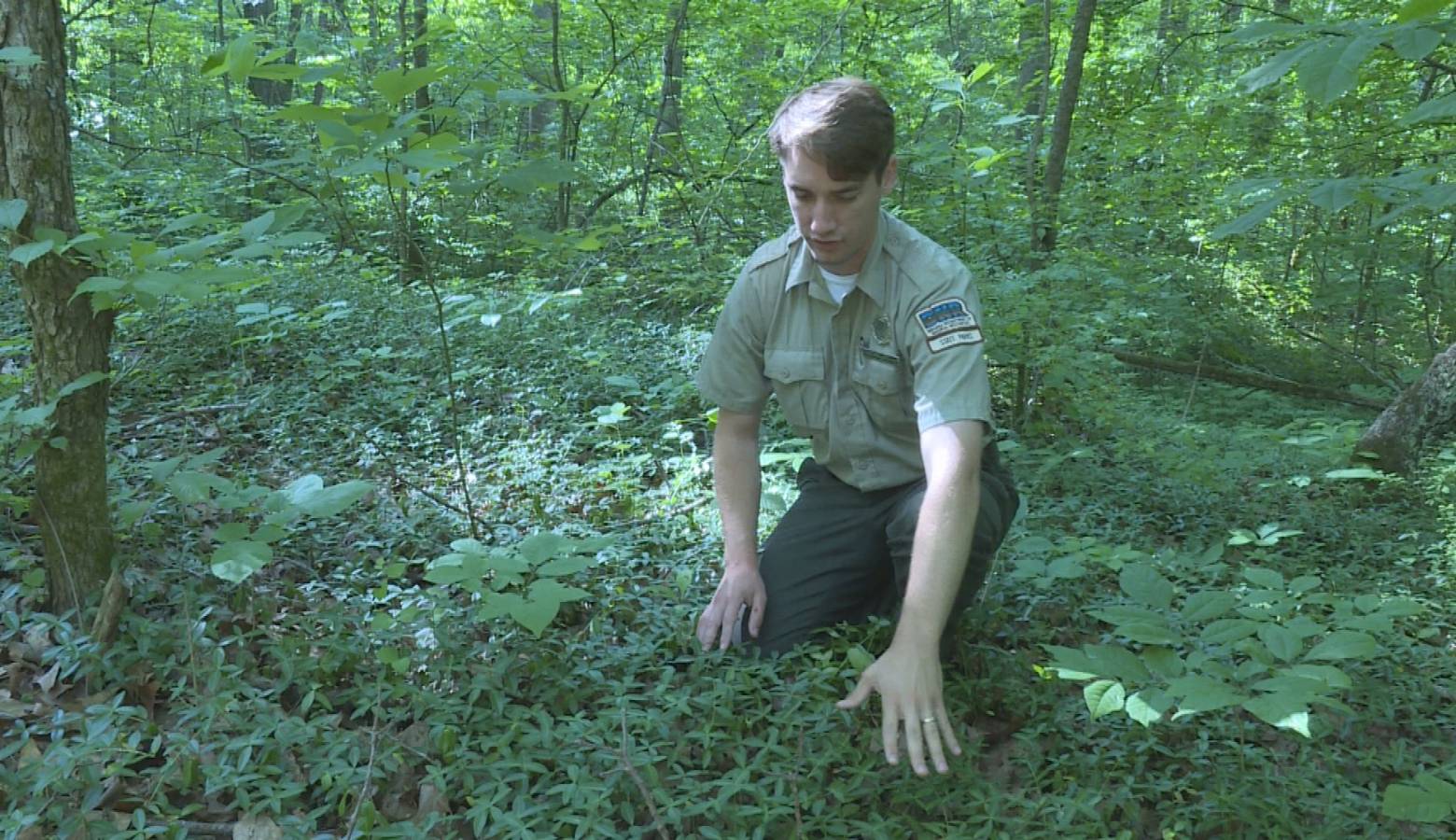 It's safe to say invasive plants don't care about property lines. That's where CISMAs come in — Cooperative Invasive Species Management Areas. There are 10 in the state right now and seven more in the works.
"You might be controlling on your land, but your neighbor isn't — that's an issue you know that needs to be addressed across all sorts of boundaries," says Emily Finch, regional specialist for Southern Indiana Cooperative Invasives Management.
READ MORE: Fast-Growing Invasive Vine Found In Indiana
Finch says CISMAs bring together different groups who control invasive species — federal, state, and local agencies, property owners, academics — with the idea of working smarter, not harder. They can keep track of new invasives to eradicate them more effectively, go after funding sources together, and educate the public.
"[People] want that pretty burning bush that turns bright red in the fall and they don't realize not only can it take over your landscaping, but those berries can then be transferred to important, sometimes fragile wild areas," says Wyatt Williams, interpretive naturalist at Spring Mill State Park.
Williams is part of the new CISMA in Lawrence County called KIC — Keep Invasives In Check.
The goal of the initiative is to have invasive species management groups across the state. For more information on CISMAs or how you can help control invasive species, visit the Southern Indiana Cooperative Invasives Management website. 
Indiana Environmental reporting is supported by the Environmental Resilience Institute, an Indiana University Grand Challenge project developing Indiana-specific projections and informed responses to problems of environmental change.