Study: Veterans With PTSD May Benefit From The Use Of Service Dogs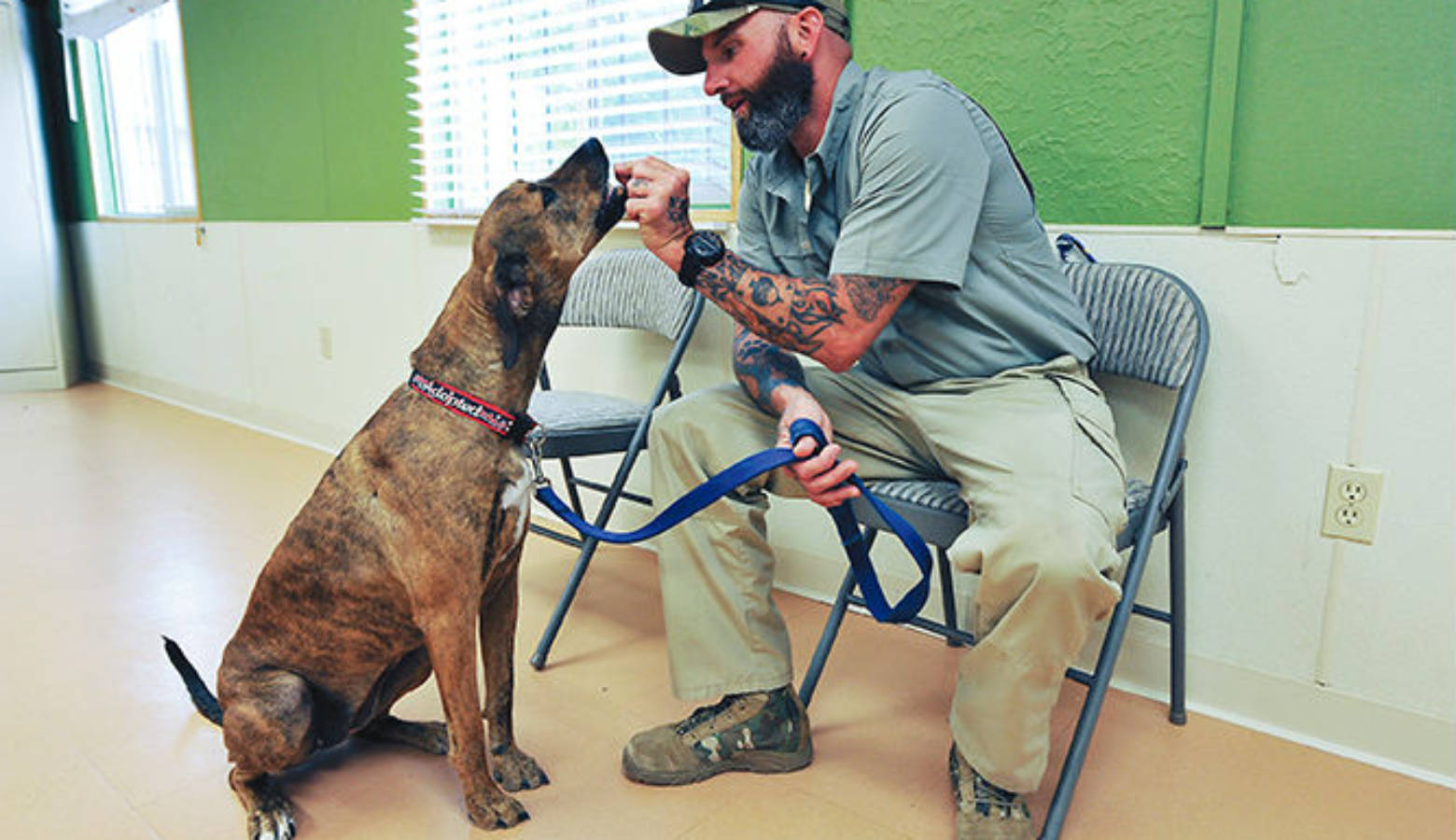 Service dogs have become an increasingly popular way for people to help treat anxiety and other mental illnesses despite a lack of extensive research. But as Indiana Public Broadcasting's Sophia Saliby reports, a new study from Purdue University shows veterans with PTSD may benefit from the use of service dogs.
The study was the first of its kind to use physiological signs to look at the effects of service dogs on veterans with PTSD.
Service dogs are meant to aid in the treatment of and provide veterans with PTSD a companion for stressful situations.
Researchers tested the cortisol levels of veterans both with and without service dogs. Cortisol is a hormone tied to the body's stress response. Those with service dogs displayed levels much closer to what a healthy adult without PTSD would experience.
Assistant professor of Veterinary Medicine, Maggie O'Haire was the lead researcher with the project. She characterizes the findings in the study as an exciting first step to better understanding how service dogs can help people.
"We're not concluding anything wild at this stage, but it's really interesting to see that you can actually measure a physiological difference in a person who lives with a service dog," she says.
A more comprehensive study is already underway by the same researchers with the National Institutes of Health.