Hundreds Gather In Solidarity After Anti-Semitic Vandalism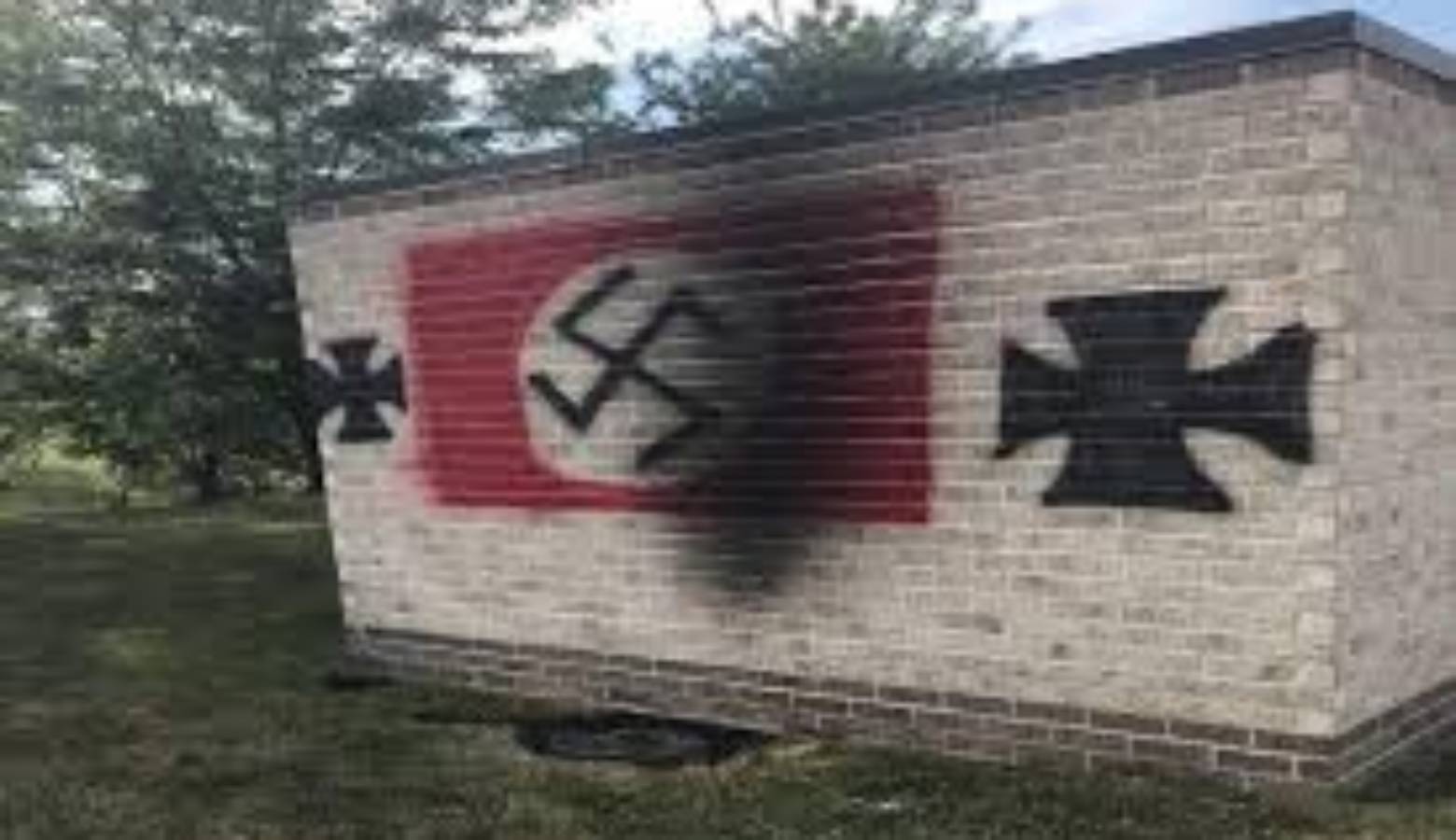 Hundreds of residents from various religious backgrounds gathered in a Carmel synagogue last night (Monday night), two days after it was vandalized with Nazi imagery.
Pierre Atlas is a member of the synagogue and teaches political science at Marion University. He says while reports of anti-Semitism have increased in recent years, it isn't something Carmel residents usually see. "I think we were a little surprised that it would happen in Carmel. On the other hand I think that shows that it could happen anywhere. This type of hatred against Jews, anti-Semitism, but also this sort of bigotry against minorities."
Atlas says the widespread impact of bigotry was made evident by the variety of groups that spoke in solidarity, and noted their own experiences – groups like the Muslim Alliance of Indiana, the Hindu Temple of Central Indiana, the Indianapolis Urban League and IndyPride.
The synagogue rabbi, Benjamin Sendrow, says the graffiti was an act of evil. But he says he was overwhelmed by the volume of people who came to show support. "An act that intended to express hatred, and probably they hoped to evoke some fear, triggered an outpouring of love and support that wipes away their action better than bleach and fresh paint."
A number of speakers at the gathering, including one from the Anti-Defamation League, urged Indiana lawmakers to pass a hate crime bill – Indiana is one of five states without one. Governor Eric Holcomb announced he supports the idea hours before the event.
Police say they are still investigating the incident and looking for suspects.