Need A Place To Stay Cool? Try Going Underground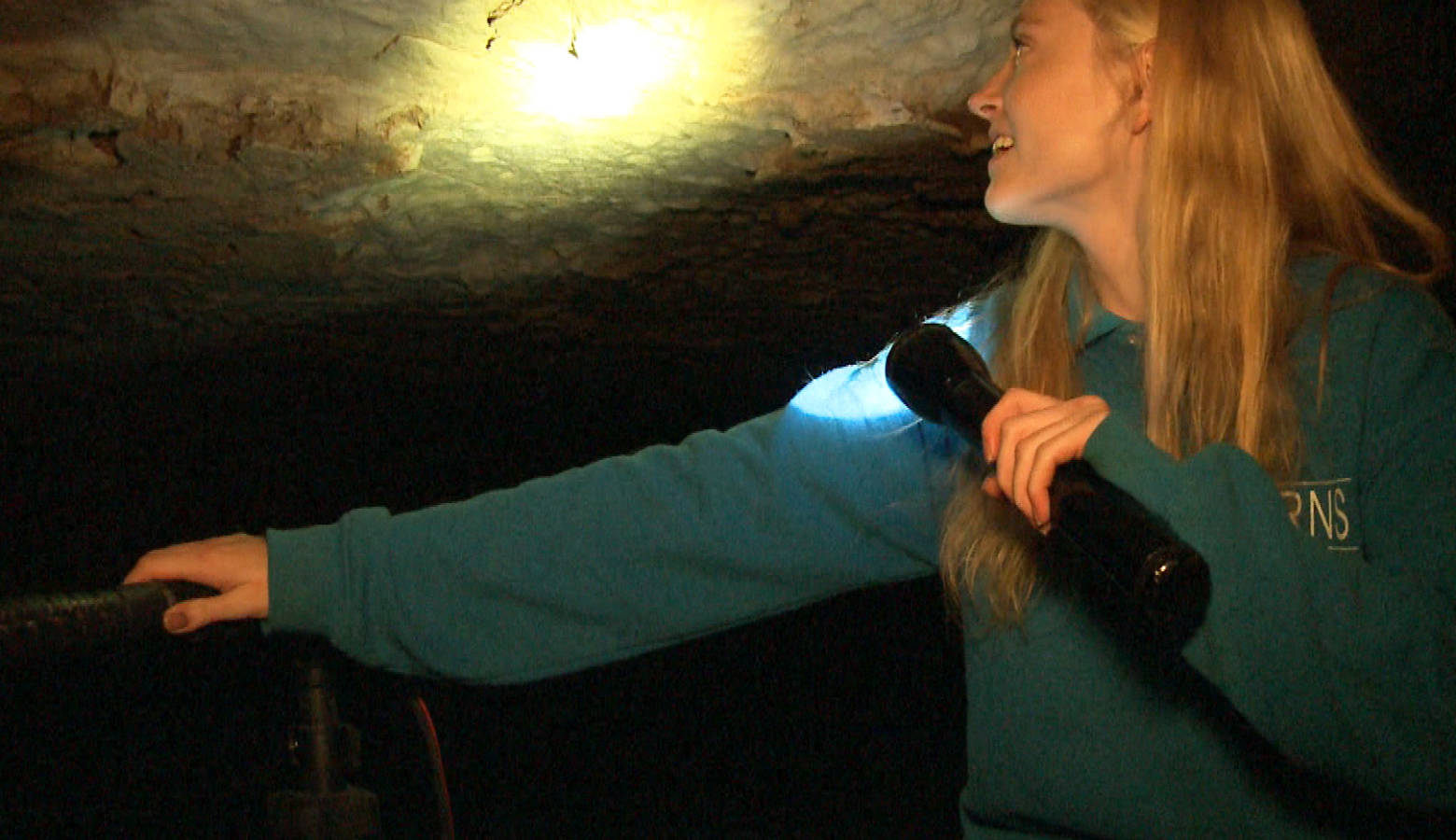 It'll be another hot weekend in Indiana and that leaves Hoosiers looking to find different ways to stay cool. In southern Indiana, some are going underground to beat the heat. Indiana Public Broadcasting's Lindsey Wright reports.
On a sweltering summer day, about 20 people are lined up, ready for their descent into darkness. This is the busiest time of the year for Indiana Caverns in Corydon.
The underground passage stretches for nearly a mile, giving visitors a chance to seek relief from the summer sun.
"People come in all the time in shorts and a t-shirt, it's summer, they're trying to escape that heat," says tour guide Morgan Thomas. "They're very surprised when they learn that it's 56 year round."
The cave stays 56 degrees because that's the average surface temperature.
Thomas says Indiana Caverns, which is part of a 44-mile stretch known as the Binkley Cave System, can see up to 300 people a day during the summer. Tours can run every 15 to 20 minutes.
But the number of visitors drops significantly during the winter.
"People are very surprised to hear that we're open during the winter because a lot of caves are seasonal," Thomas says.
Thomas says taking a trip to the caves can be a great way to escape any uncomfortable weather conditions, not just the heat.
"So it doesn't matter if it's 110 outside or 2 degrees outside, it's going to be a nice comfortable 56 in the cave," she says.