Purdue Study: Rural Broadband Could Translate To Billions Of Dollars If Extended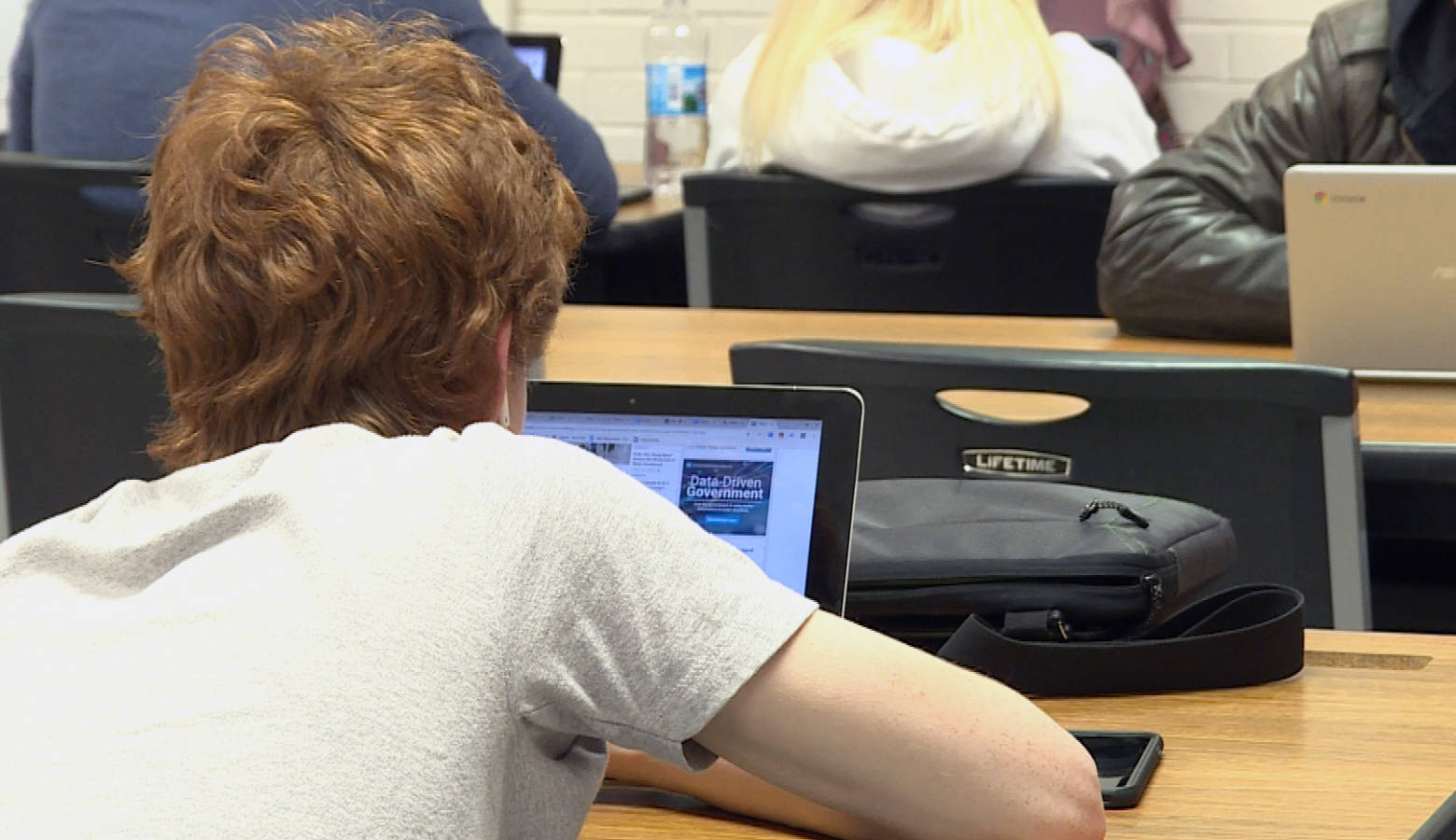 Purdue University research published Monday says rural Indiana would benefit from broadband connectivity in a wide variety of ways.
The report finds that for each dollar invested in rural broadband, $4 will go back into the economy through increased tax revenue and healthcare savings. The analysis found if investments in broadband were made statewide, Indiana would see about $12 billion over a 20 year period. And Purdue University agricultural economics professor Wally Tyner says that's a conservative estimate.
"We wanted this to be rock solid as a bottom-line base that in likelihood would be much larger in reality," says Tyner.
Data was collected from seven cooperatives representing about 93,000 Hoosiers. Researchers evaluated possible benefits high-speed broadband would have for the area in education, farm incomes, workforce development and healthcare.
READ MORE: State Establishes Broadband Expansion Director To Focus On Rural Communities
Tyner says he was surprised by how much broadband capabilities would benefit telemedicine access.
"The way rural citizens will access medical care, the reduction in costs for their access and the increase in quality of outcomes for their access to healthcare is really going to change if we make these investments," he says.
The study found telemedicine could reduce physician treatment time, save patients' transportation costs, and lower emergency room usage.
Indiana Electric Cooperatives Vice President Scott Bowers says parts of Indiana are hurt by limited broadband services.
"When you look at the communities in Indiana, there's a lot of communities that quite frankly are struggling," says Bowers. "And a lot of that has to do with the lack of access or availability and affordability of broadband."
Bowers says the financial analysis will hopefully give lawmakers a further push to solve the problem.
"Purdue through this study is really I think showing the opportunity from an economic impact component as it relates to the state realizing its full potential economically," Bowers says.
The study does not make any policy recommendations. But Tyner says it is clear rural Indiana's electric cooperatives would not be able to foot the entire bill.
"In order to make this happen, it appears that the governments that will benefit, federal, state and local, are going to have to pitch in and help the co-ops with the upfront costs," says Tyner.
Bower says his organization will continue to work to find funding to help pay for extending broadband.
"One of the things that Indiana's Electric Cooperatives has been talking about over the last couple of years is trying to create partnerships with the state and federal government to be able to utilize grant dollars to support true meaningful broadband deployment," he says.