Why A Cheaper, More Convenient Dialysis Option Isn't More Common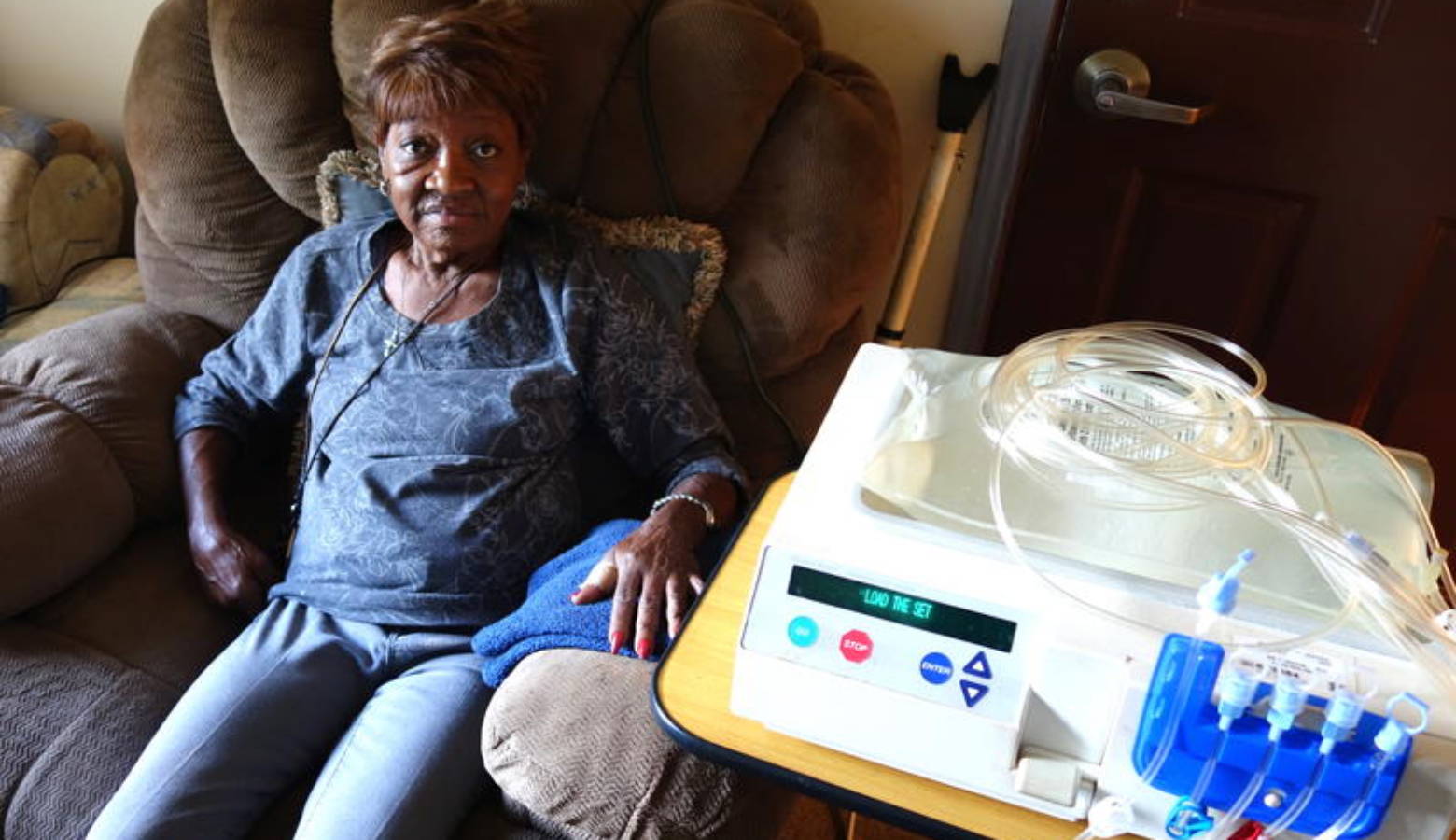 Kidney failure is an expensive problem in the United States.  Dialysis – which removes toxins from the blood – costs taxpayers billions of dollars every year.  There is a cheaper dialysis option, one that's better for a lot of patients.  But it isn't common.  Side Effects Public Media's Jake Harper explains why.
Boxes are piled high in Anne Hickman's hallway. Family photos peek out from behind the stacks in her one-bedroom Indianapolis apartment.
"I got damn near 40 boxes sitting in the hall," she says. Hickman, 74, says it's worth the tight squeeze because the boxes hold the fluid she uses for peritoneal dialysis, or PD. While she sleeps, a machine pumps the fluid into her abdomen. The process removes toxins from her blood, a function her kidneys performed before she was diagnosed with end-stage renal disease.