Bloomington Is First Indiana City To Recognize "Indigenous Peoples' Day"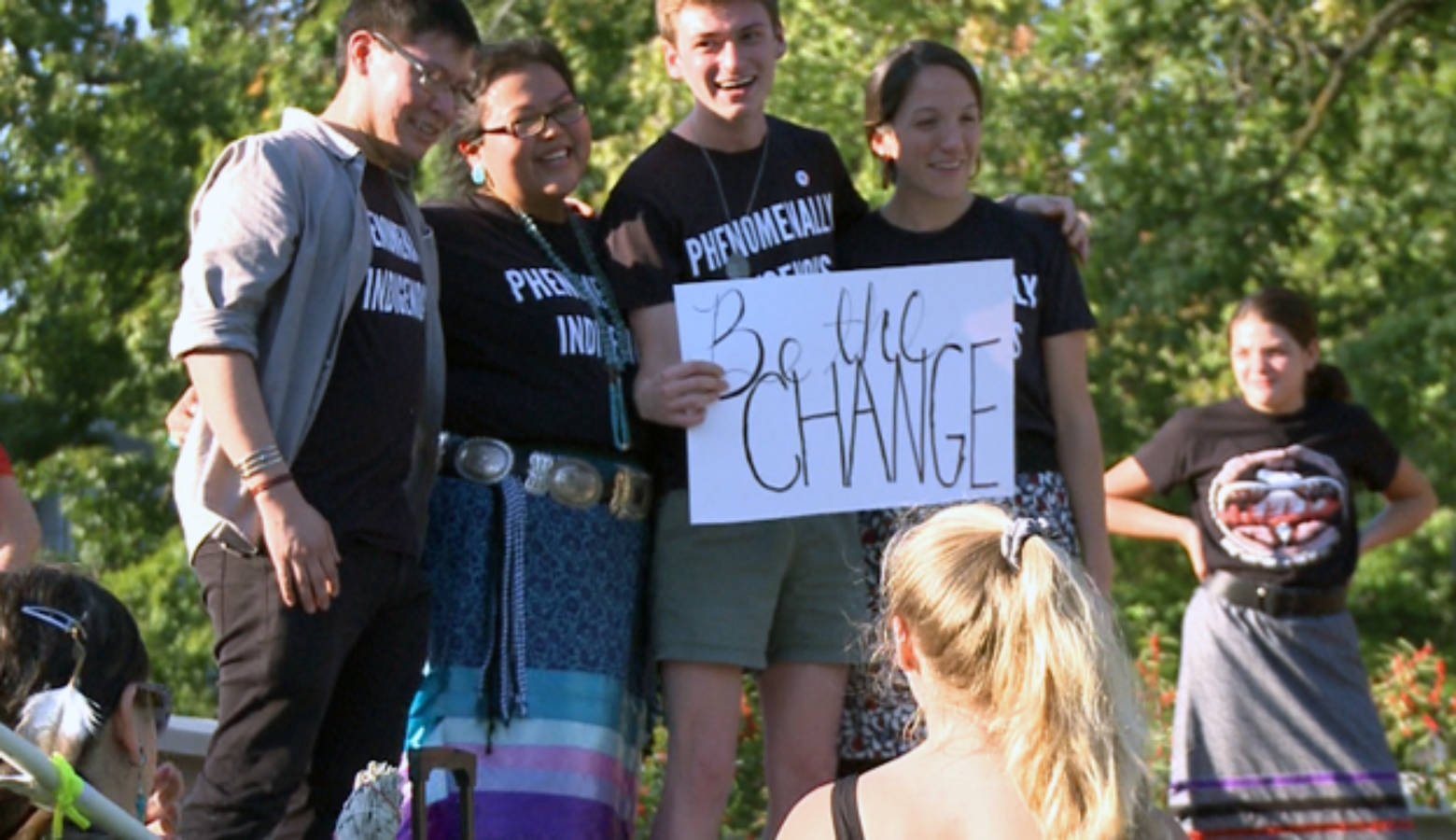 Bloomington was the first city in the state to celebrate yesterday as Indigenous Peoples' Day.
A national movement against Columbus Day, publicizing Christopher Columbus's crimes against the indigenous American people, led Bloomington to originally change the holiday's name to "Fall Holiday" in 2016.
Indiana University's Native American Student Organization had planned a rally to recognize indigenous peoples', which quickly became a celebration when participants received word of Bloomington's new holiday name change.
Caleb King is the rally's organizer.
"I'm passionate about it because indigenous people deserve a right," King says. "This is our original homeland and while I'm from Alaska and my homeland is back there, we all work together and fight for each other."
Though Bloomington now officially recognizes Indigenous Peoples' Day, Indiana University within the city does not.
King says other cities should recognize the holiday considering Indiana means 'land of the Indians.'
"But I also think it's very exciting that this is the first city to do this in 2018. It's two-fold. I would have a challenge to other cities, embrace this," King says.