Fall Leaves Can Pollute Urban Waterways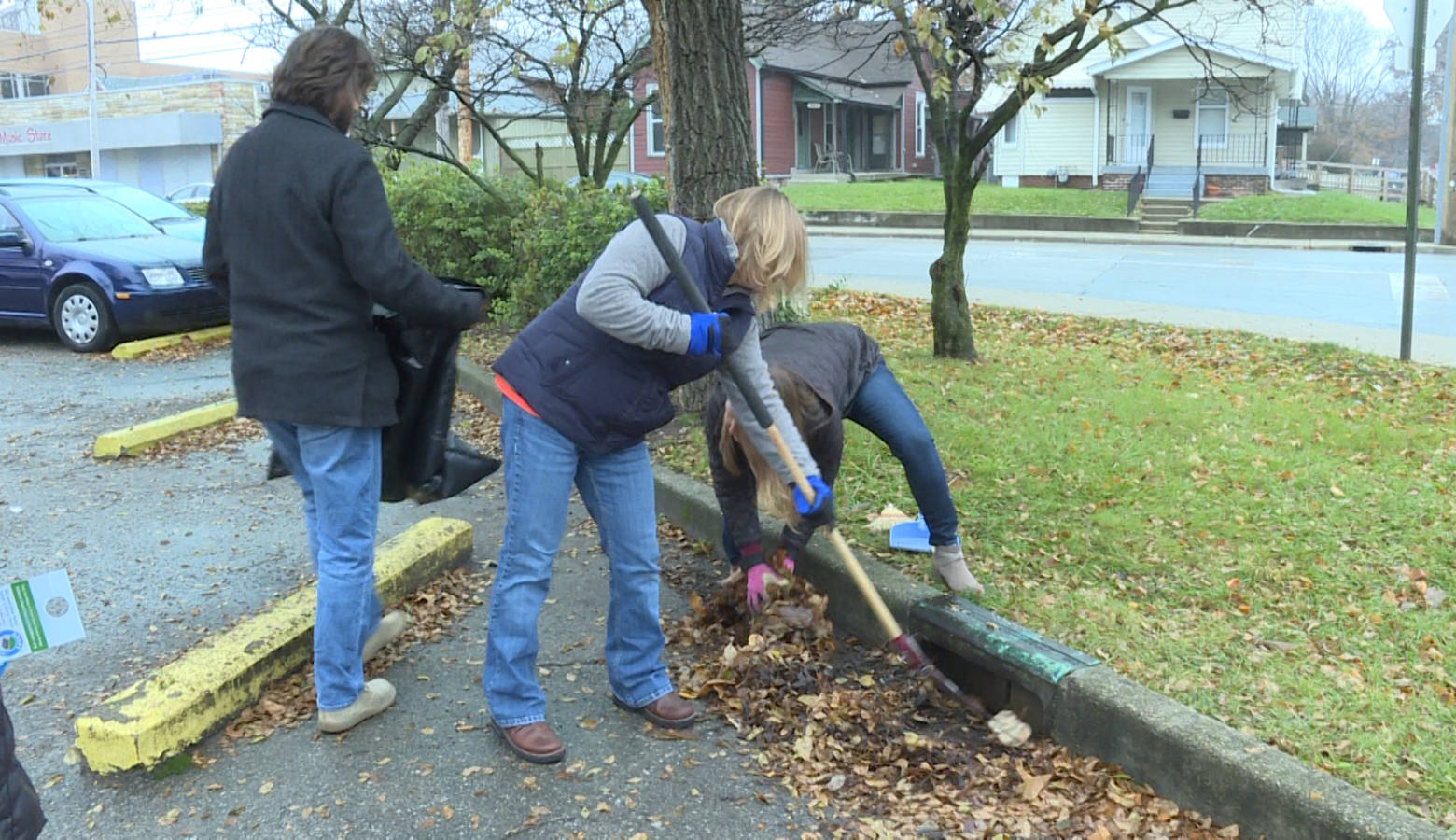 You might not think of leaves as a source of pollution, but if there's too much of them in urban waterways — they could be.
Tons of leaves can put excess nutrients in a stream or lake and reduce its oxygen levels. That can harm aquatic life or even making drinking water unsafe.
A study by the U.S. Geological Survey in Madison, Wisconsin, found leaves that made their way into storm drains accounted for more than half of the total load of phosphorus in the fall.
"The nutrients have nowhere to go," says Jill Hoffmann, executive director of the White River Alliance. "So when they land on hardscapes like streets and sidewalks or get blown there from your activities, then they break down and nothing can absorb them so that heads right into the streams."
Scott Minor oversees programs at the White River Alliance that deal with stormwater education. He says instead of putting leaves on hard surfaces, you can compost them or use them as a mulch for your lawn or garden.
"That builds soil and just having that organic matter added to your soil actually helps absorb a lot of water," he says. "There's all kinds of benefits that come from keeping those leaves where they fall."
The White River Alliance hopes bringing attention to leaf pollution in the fall will help people think about other pollutants that wash down their storm drains — like oil, fertilizer, and pet waste.
Indiana Environmental reporting is supported by the Environmental Resilience Institute, an Indiana University Grand Challenge project developing Indiana-specific projections and informed responses to problems of environmental change.