Should The State Close Roads Completely To Increase Construction Zone Safety?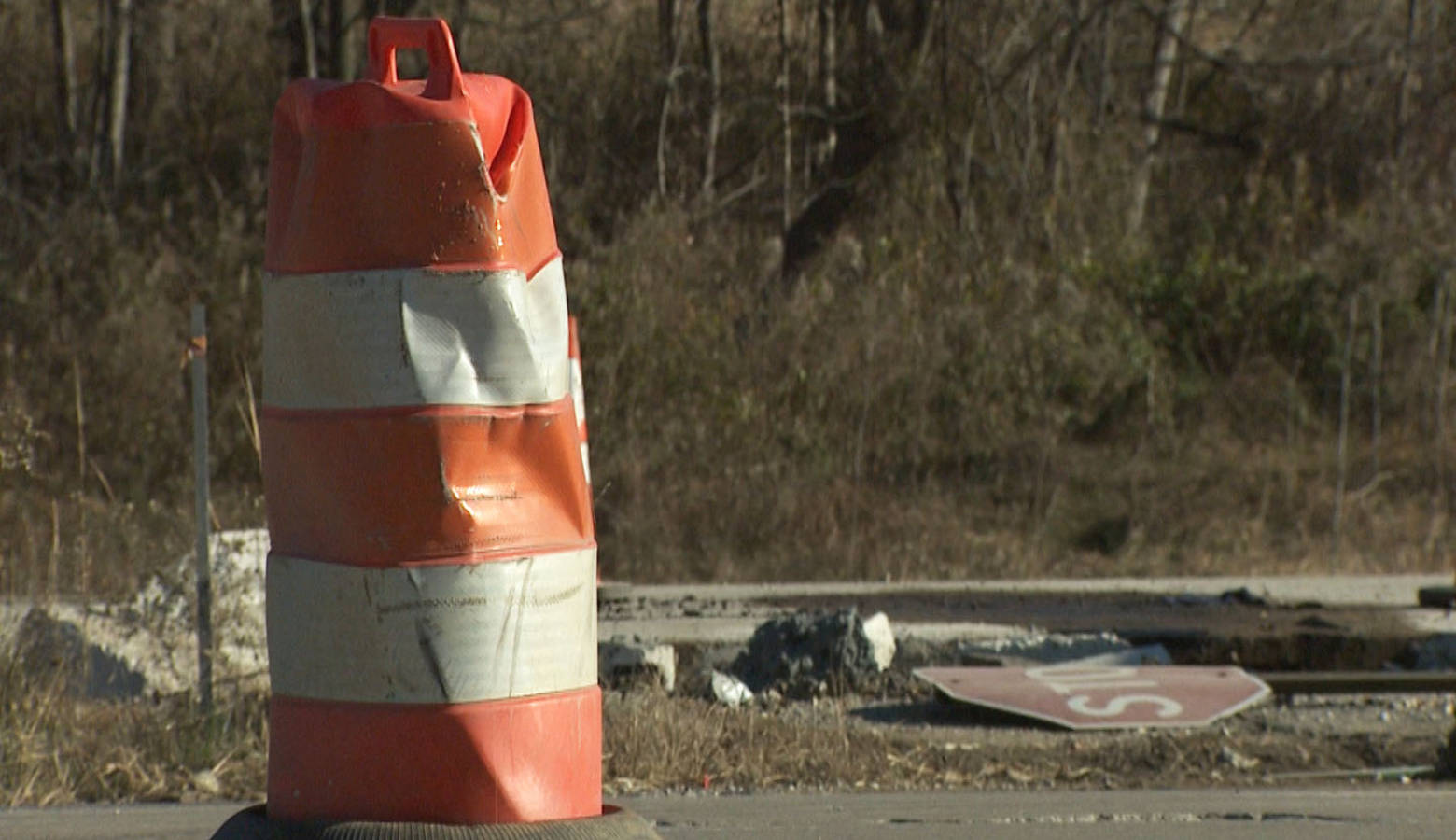 The winter season means road construction season is winding down – which means fewer work zone speed limits to follow on major roads. But conversations about how to increase safety for those road construction workers aren't slowing down. As Indiana Public Broadcasting's Lindsey Wright reports, one idea leaders in the field are advocating for is completely shutting down roads to traffic during construction.
Imagine trying to do your job, and do it well, with cars flying past you.
"You can feel the semis," Jason Brown says. "If you're too close to the barrels or the devices they have between us and the traffic, the semis will blow your hard hat off your head." As working in construction can present itself with many risks, implementing site security could help the workers feel safe while at work, and also a solution to protect the area of work/materials. Security is important in whatever industry you work in. I'm sure you'd all rather feel safe than not to know what's going on at all. An alternative way to make everyone feel safe whilst on a construction site is to think about automated facilities. You can learn more about automation in construction and see if this works better for you.
Brown is the superintendent for Fox Contractors Corporation. He's been in the construction business for more than two decades. He knows exactly what it's like to be in the middle of a construction zone and see drivers zipping by, well above the speed limit. Often times, all that stands between workers and passing traffic is an orange and white striped barrel.
"The phone situation is bad, the distracted driving is bad," he says. "You can look down a line of traffic and you can see people aren't looking up. They're looking down. What's really scary is when you see semi drivers doing it."
Brown says working in these areas can be unnerving, even without all the cars. It's a dangerous job, and industry leaders say distracted driving is on the rise.
In a national highway work zone survey conducted by the Associated General Contractors of America, more than 50 percent of contracting firms said they experienced a crash in their work zones.
Work zone crashes in Indiana that resulted in injury have nearly doubled in the last five years.
Indiana Constructors, Inc. President Richard Hedgecock says it's not just construction workers who are impacted. State data shows 11 drivers and four passengers died in work zones during the past fiscal year.
"The vast majority of the accidents that occur in work zones are with the traveling public, the individuals who are driving into the work zones, and those are where the accidents occur and frankly where most of the injuries occur," Hedgecock says. "It's not to the workers as much as it is the drivers."
Hedgecock and other industry leaders say there's an easy solution to prevent the hazards that come with this type of construction work: shutting down roads completely.
It's what the Indiana Department of Transportation did several months ago when sections of Interstate 465, just outside Indianapolis, needed extensive repairs because of weather damage. Hedgecock says the results were telling.
"Quality increased on the job, speed increased on the job, they got it done quicker, costs were down on the job and obviously safety," he says.
INDOT officials say increased safety for workers was the number one benefit. In addition, the project took only 18 days to complete. Under normal circumstances, officials say the same amount of work would have taken several months.
The state also says it saved up to 30 or 40 percent on the $10.2 million project.
INDOT spokesperson Scott Manning says the agency is considering shutting down more roads for projects.
"We at INDOT are continually thinking of ways to make those work zones safer and balance our need to do work zone construction to maintain our highways, but also keep the folks that work on them and the folks that use them safe," Manning says.
Drivers could see similar road closures in 2021 for an I-69 Section 6 project. INDOT says it could speed up completion, but closing roads is often met with outcry from drivers.
But Fox Contractors Safety Director Sheryl Wiser says the temporary inconvenience of closing more roads is ultimately going to provide the safest work zone, so she thinks things are moving in the right direction.
"But when there's a tragedy, it just tells us that we're moving too slow," Wiser says.
Indiana Rep. Jim Pressel (R-District 20) plans to file a bill that would add camera enforcement to work zones, which means drivers could receive a ticket if they're caught speeding. It's one aspect to a three part bill, which also includes regulations on hands free devices and school bus safety.
"I really just want to call attention to the fact that lives are at stake here," Pressel says. "We need to notice this, and we need to better protect our workers."
Hedgecock says nearly half of states have some form of camera enforcement being used in their work zones. Many in the field are in support of adding camera enforcement to work zones because they say, other than police presence, it's likely the only way to get drivers to slow down.
Brown says closing roads isn't always a realistic option. Alternative routes need to be accessible in order to keep traffic flowing.
"Logistically, not able to shut all these jobs down and put up a barrier wall and give us the time we need, so you're always going to have projects where you have exposed workers," Brown says.
He says the road construction industry has worked hard over the years to increase safety in work zones, but so much of it is out of their control. That's why public awareness is crucial.
Brown wants to make it home to his family every night, and he wants to see his coworkers do the same.
"I've got guys that are on the crews I run, I've known them for 20 plus years. I mean we've been to each other's weddings, we know each other's kids," Brown says. "To think about one of those guys not going home – is gut wrenching on any level."