High Winds Uproot Trees, Knock Out Power, Topple Semi on I-69, Sunday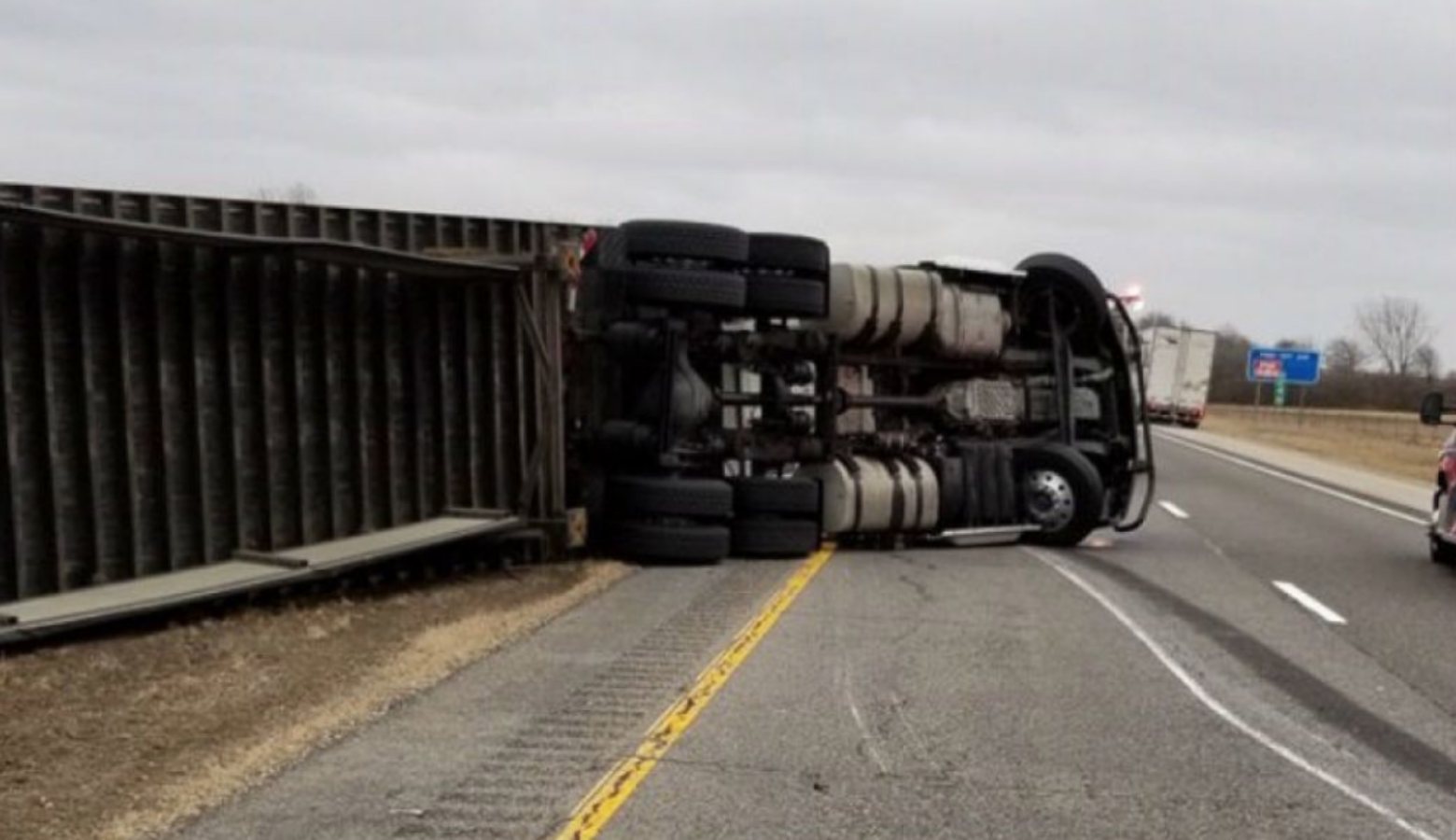 The National Weather Service (NWS) issued High Wind Warnings until late Sunday night, across much of Indiana.  West wind gusts toppled one semi on I-69 in Delaware County. Trees were uprooted and power lines were knocked down in several locations in the state, including Muncie.
Indiana Michigan Power serves the Muncie area and other parts of northern Indiana and southern lower Michigan. The utility reported 10,265 customer outages through its entire service area Sunday evening. Several businesses and homes in and around the intersection of Wheeling and McGalliard Avenues were without power Sunday morning until early Sunday afternoon.  Duke Energy serves large portions of the IPR listening area and reported hundreds of outages.
The Indianapolis NWS office says the strongest wind gust, in central Indiana was clocked in Indianapolis at 66 miles per hour. The Muncie-Delaware County Johnson Field airport recorded a 64 mph gust at 6:11 a.m. Other strong gusts reported by the NWS include a 63 mph gust in Terre Haute, a 59 mph gust at the Purdue Airport, and a 51 mph gust at Ball State.
Monday's forecast calls for westerly wind gusts around 30 mph under sunny skies.