Muncie's MLK Dream Team Raising Money For Freedom Bus Repairs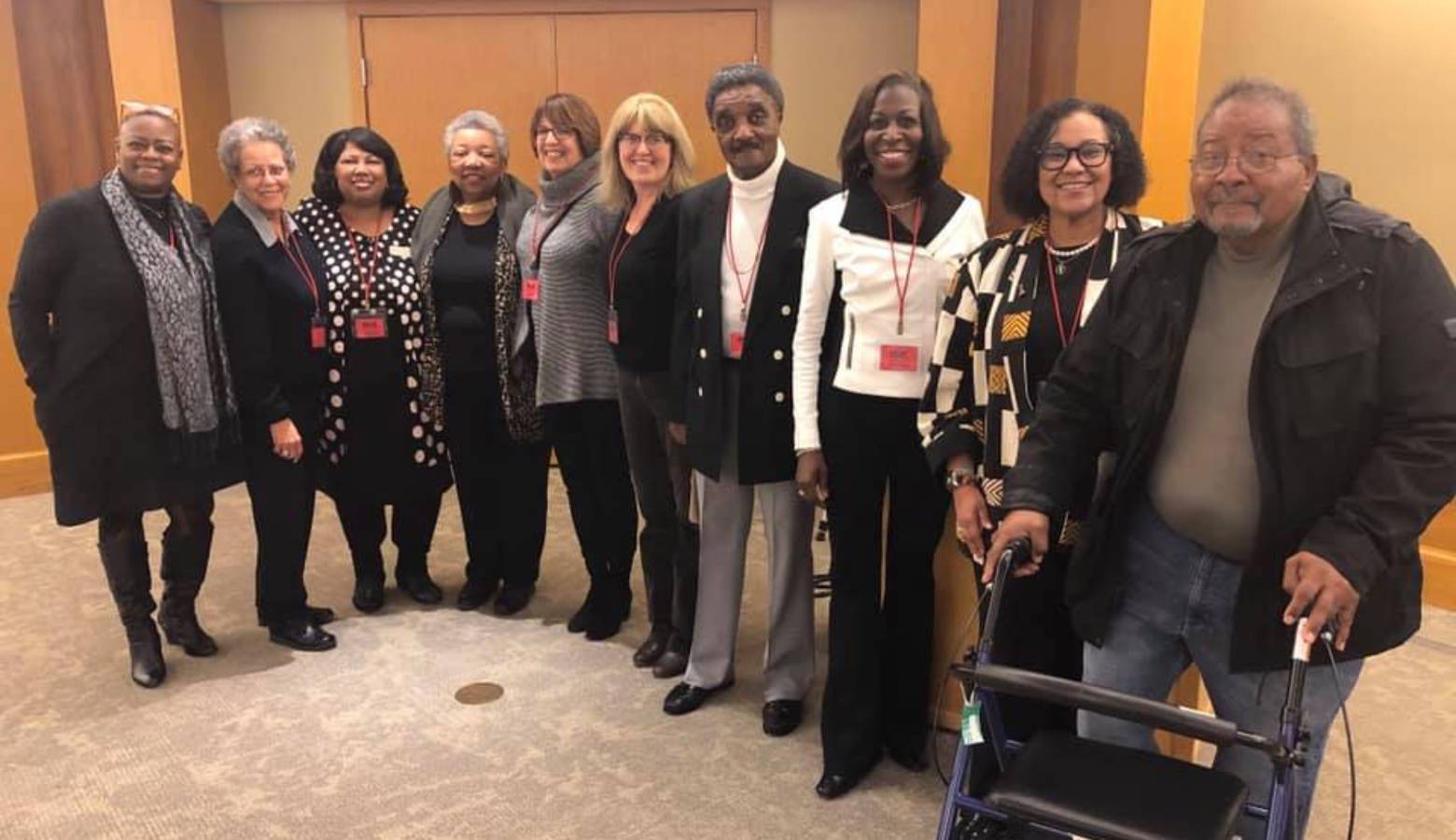 As part of Black History Month celebrations, the Martin Luther King Dream Team wants to bring stories of east central Indiana's Civil Rights movement to the greater community.  But as IPR's Sarah Barker reports, part of the group's ability to do that is parked in a garage, in need of funds.
The MLK Dream Team is trying to support its mobile museum of African-American history called the Freedom Bus in a time where needed repairs have grounded it.
However, MLK Dream Team chair WaTasha Barnes Griffin said the future is looking bright for the exhibit on wheels after the bus was vandalized in 2016.
And though Barnes Griffin said the Freedom Bus has completely recovered from its damages, it didn't make an appearance Saturday morning at the annual Black History Month kick-off at Minnetrista.
"It typically would be here," Barnes Griffin said. "We typically have it out at all the schools and university and just touring, but because of just the small repair that we need it is unable, so we need to raise the funds to get it out there."
Instead, the bus was sitting safely inside a garage sponsored by the Whitely Community Council.
"She is parked there, and that is our storage location for her," Barnes Griffin said.
Through financial support of donations and a silent auction Saturday, the community aimed to help the bus get back on the road.
The MLK Dream Team is currently raising $1,700 for what Barnes Griffin said are "small" repairs to the bus itself.
Throughout the month of February, the MLK Dream Team will be active in Muncie, something Mayor Dennis Tyler said he's glad the community is a part of.
"They've spoken up on civil rights issues and social issues, social injustice issues, when they needed to be spoken up on," Tyler said. "They've always created a positive persona for our community."
Barnes Griffin said the MLK Dream Team will help organize community forums at different churches Tuesday evenings throughout the rest of the month.