Ball State Vigil Remembers New Zealand Shooting Victims; Embraces Unity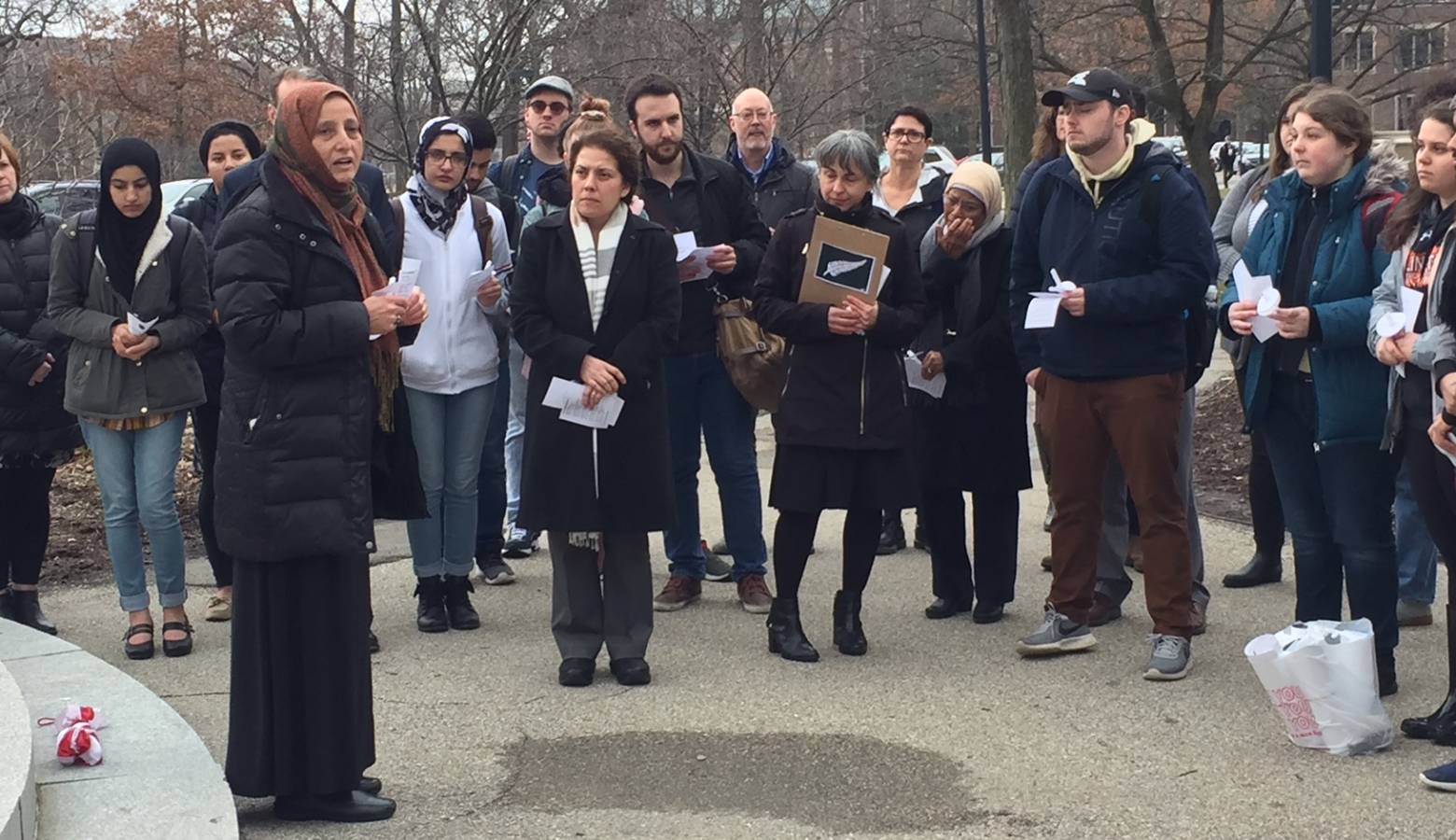 8,000 miles and 17 travel hours away from Indiana, the unspeakable happened last Friday.  During prayers, 50 worshippers – men, women, and children — in two mosques in Christchurch, New Zealand, were killed by a white-supremacist gunman. 50 more worshippers were injured.  Police captured and arrested the gunman.
The Ball State Office of Institutional Diversity held a vigil for the shooting victims, yesterday afternoon at Ball State's Beneficence statue.  Around 100 people from the Ball State and Muncie communities gathered to remember the 100 killed and injured worshippers. A handful of speakers gave remarks at the vigil, including Ball State president Geoff Mearns.
Bibi Bahrami is the president of Muncie's Islamic Center.  She said the vigil has a healing effect for her.  She also says the solidarity shown at the gathering will be a positive force well into the future.
Ball State's Office of Institutional Diversity has announced a number of events to be held on and near the Ball State campus, next week, during Islamic Awareness Week:
"Meet-A-Muslim," March 25, 11 a.m.-4 p.m.,  @ Student Center Talley
"How To Be An Ally To The Local Muslim Community," March 26, 6:00-8:00 p.m., @Applied Technology 183
Kambiz Ghaneabassiri, "Religion-State Relations In The Politics Of Muslim America,"  March 28, 4:30 p.m.- 6:00 p.m., @ Student Center Forum Room
Interfaith Dinner,  March 31, 5:00 p.m., @ First Presbyterian Church
"Muslims in Muncie," Film viewing April 2, 6:00 – 8:00 p.m., @ Muncie Public library Connection Corner