BSU MBB Wakes Up, Thumps EMU; BSU WBB Ends Season With Four-Point Loss at Toledo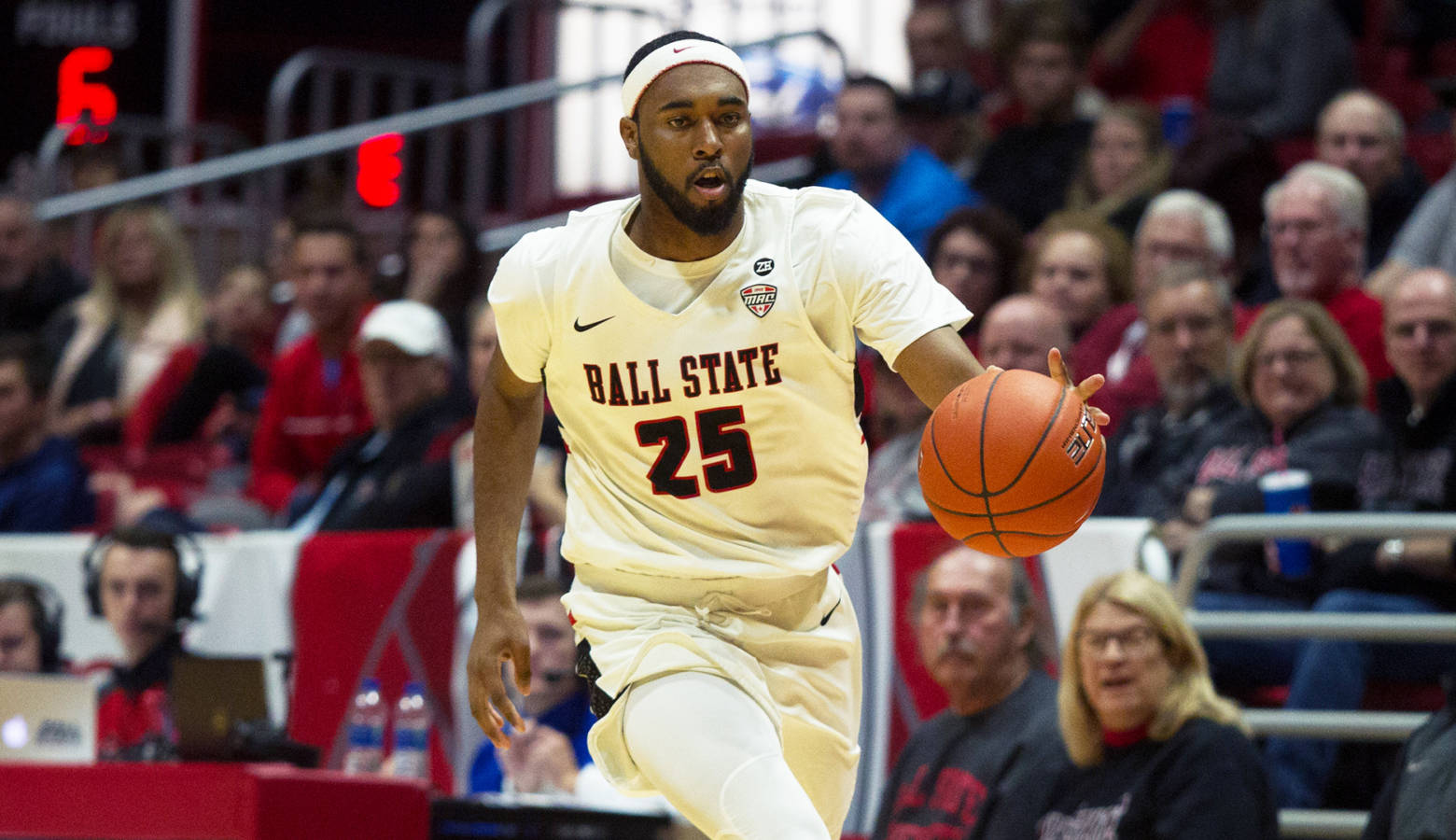 Both Ball State basketball teams played first-round, MAC Tournament road games last night.  The men's Cardinals thumped Eastern Michigan 61 to 43; the women's Cardinals lost by four at Toledo, 67 to 63.
The Ball State men advance to the MAC Quarterfinals in Cleveland on Thursday. They will take on 3rd-seeded Bowling Green, at 9 p.m. at Quicken Loans Arena.
The Cards trailed by six at the half, 29 to 23, then started the second half with a furious 11-to-zip run to take the lead 34 to 29.  The Cardinals held the Eagles to 14 second-half points, while scoring 27 more for a total of 38 Ball State second-half points.  Extra defensive pressure from the Cards after halftime held Eastern to 14.8-percent shooting. The Cards meanwhile hit 53.85 percent of their shots in the second stanza.
Junior forward Tahjai Teague lead scoring for the Cardinal and white with 15 points. Tayler Persons and Ishmael El-Amin added 12 apiece. Perhaps the only downside for Ball State was another game with a high number of turnovers at 17.
Meanwhile, Brady Sallee's women's basketball Cardinals trailed Toledo 21 to 8 at the end of the first quarter, but won each of the next three quarters. It was not enough to overcome the Rockets.  The young Cards lost by four, 67 to 63, ending their 2018-2019 campaign. Sophomore guard Maliah Howard-Bass lead Ball State scoring with 12 points. Sophomore forward Oshlynn Brown added 11 points, and redshirt senior guard Jasmin Samz contributed 10 points.