Possible Hoosier Presidential Candidate Calls For "Meaningful" State Hate Crimes Law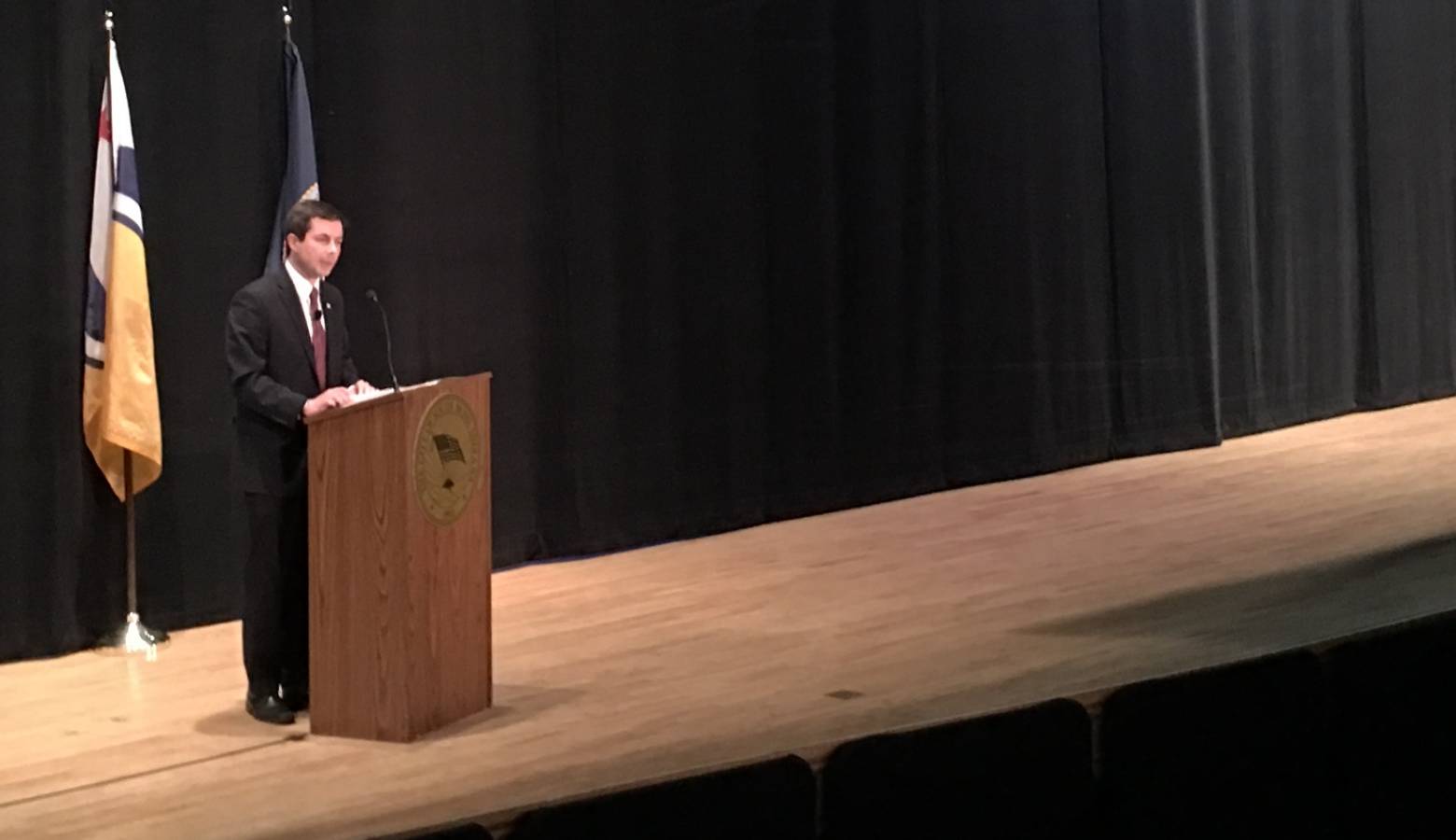 A potential presidential candidate from Indiana is adding his voice to those calling for Hoosier lawmakers to pass what he calls a "meaningful" hate crimes bill.
At his annual State of the City address Tuesday night, South Bend Mayor Pete Buttigieg says Indiana needs to get off the list of one of only five states without a hate crimes statute.
"You know, South Bend as a whole through the council has expressed our views and I was pleased to see our Republican governor stepping up to join forces across the aisle to say this has to get done. It's disappointing to see that the General Assembly has failed to deliver up until now. But it's not too late and I hope they find a way to do the right thing."
Buttigieg spoke in South Bend as he returned from Texas's South-by-Southwest Festival, where he appeared in a CNN town hall as a possible Democratic presidential candidate – and potentially the first openly gay nominee.
Last month, the Republican-led state Senate passed a hate crimes bill that stripped a list of victim characteristics from the proposed law. The bill now awaits action in the Republican-led House.
"On The Road"
In the nearly-hour-long speech, the mayor touched on everything from "smart streets" and "smart sewers" to population growth and reductions in unemployment, declaring South Bend is back.
"Unemployment fell from 11.8 to 4.1 percent and, no less importantly, closed in on the national average and in some cases dipped below it, as in 2017. Population is estimated to have grown one percent between 2012 and 2017, a modest number but a very meaningful one for a city that lost a quarter of our population after the 1960s."
Buttigieg dove into many of the themes that have come up in his appearances as he explores a presidential run.
"When I go on the road, I talk about our experience as a metaphor for what needs to happen in our country. America needs to find ways, as South Bend has, to embrace our future without fear and adapt to change so that it works for all of us."