Plant-Based Protein Producer GreenLeaf Foods Coming To Indiana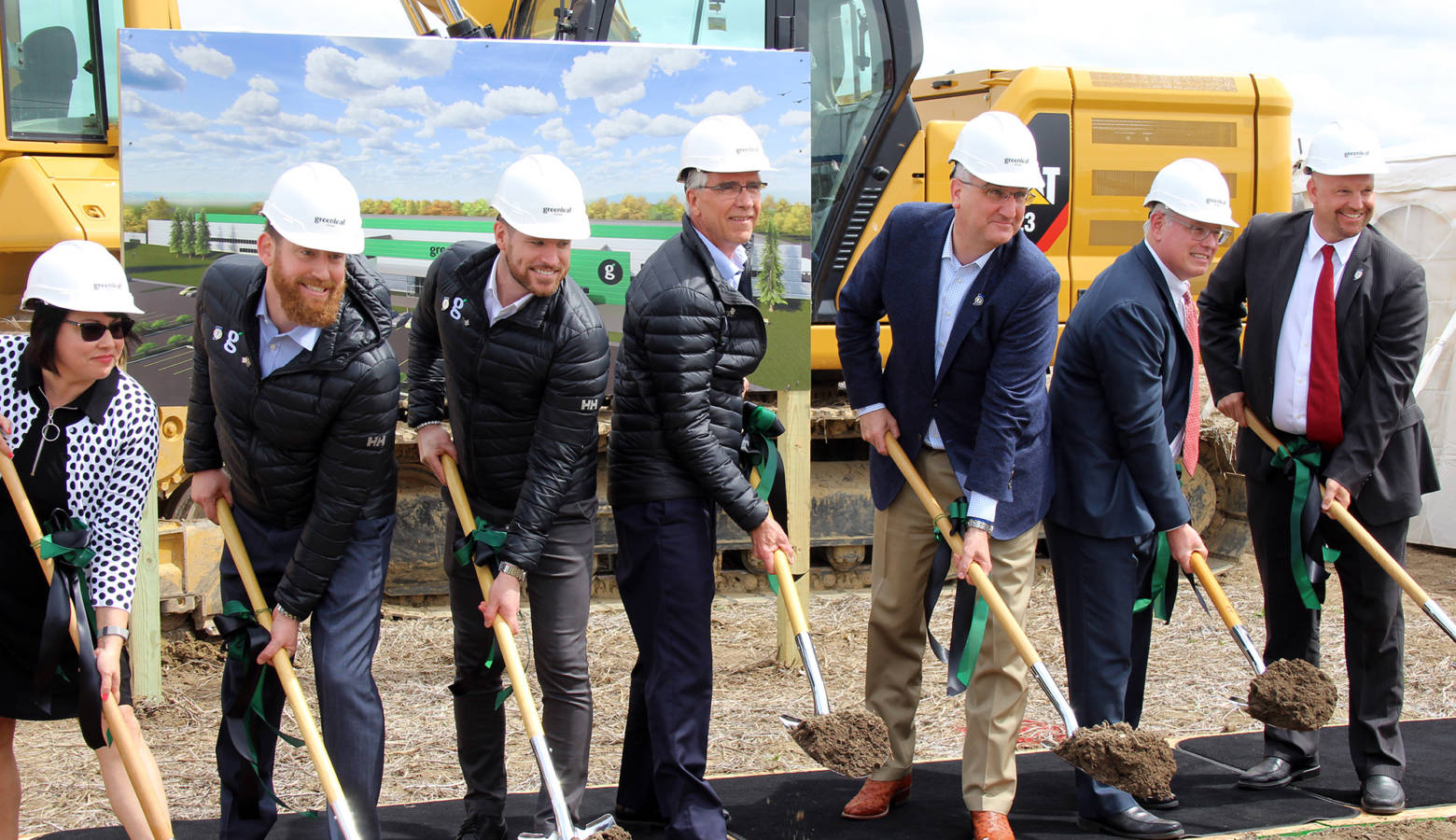 Greenleaf Foods, a maker of veggie burgers and other vegan food, broke ground Monday afternoon on a new facility in Shelbyville.
The $310 million plant will be the largest of its kind in North America and have the potential to create about 450 jobs. The company plans to produce 60 million pounds of food annually at the new location, which could start manufacturing as soon as 2020.
GreenLeaf Foods President Dan Curtin says plant-based food products are in growing demand.
"So the category's explosive right now. People are either looking to reduce their animal protein, looking to add different types of proteins into their diet and our products are perfect avenues for that to do," says Curtin. "Household penetration is only about five percent today, but it's growing significantly and we want to capture a big share of that as we continue to move forward."
The company has two other production facilities in the United States, one located on each of the coasts. Curtin says one of the major appeals to choosing Indiana for the plant is that is gives the company a central hub.
"As we looked at the crossroads of traveling products back and forth across North America, this is a great hub where everything comes through," he says. "So materials in; materials out; it's a great, great location for us to do that."
While a report last year from the Indiana Business Research Center projected the Hoosier workforce growth to slow in the upcoming years, Gov. Eric Holcomb insists Indiana has the people to fill the new jobs.
"We know that in the State of Indiana, we have the workforce that can supply the human fuel to help Greenleaf Foods grow," says Holcomb.
Greenleaf Foods is the parent company of Field Roast Grain Company and Lightlife Foods.
The Indiana Economic Development Corporation is offering the company more than $5 million in incentives.