Panel: Immigrants Help Balance Indiana's Population Decline; More Worker Visas Needed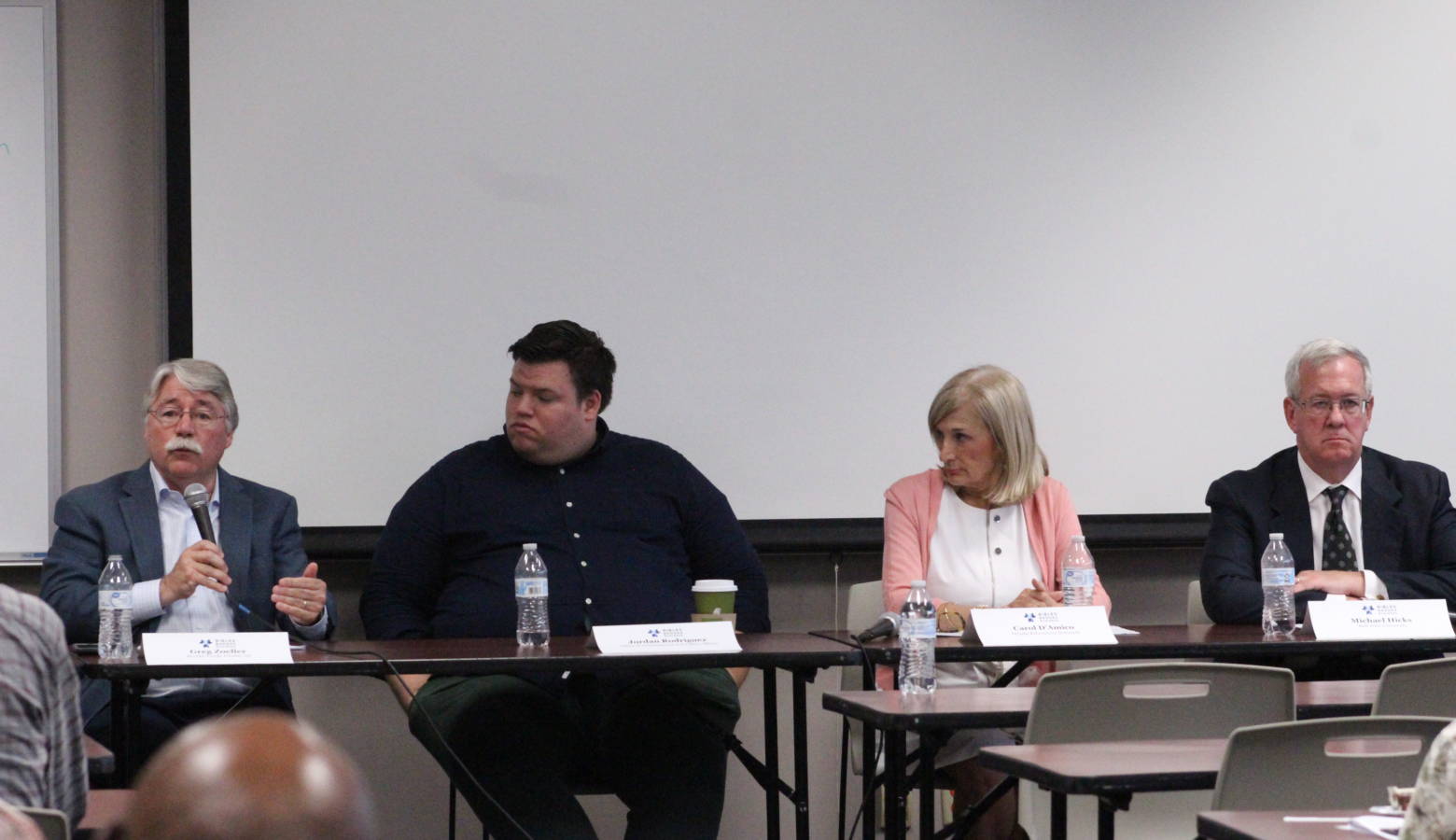 Indiana business, faith and law enforcement leaders gathered Wednesday evening in Indianapolis for the "Leading the Way on Immigration: Indiana" forum to discuss immigration in the Hoosier state.
During the first panel, a report that was published Ball State professors with data showing how immigrants are vital to economic growth in Indiana, was discussed. The findings show immigration helps balance a declining population in many Indiana counties and spur economic growth. Co-author and economist Michael Hicks says immigrants made up about a quarter of Indiana's population growth from 2000 to 2015.
"At least two-thirds of Indiana counties without immigrant population growth, there's just not going to be growth and probably not growth for the next 50 to 100 years," says Hicks. "And so it's a critical issue here in Indiana and much of the Midwest as well."
However, Hicks says while U.S. colleges and universities draw students from all over the world, the lack of work visas is hurting the state's economy. He says he has seen the effects of worker visa shortages first hand with his students struggling to stay in the U.S. post-graduation. Instead, he says many qualified workers find jobs in other countries.
"And so it's a really prime source of economic development for us that we're abandoning because of a broken federal policy that both parties have been loath to take serious action over for a couple of decades," says Hicks.
The recent study on immigration in Indiana shows that immigrants are more educated than other Hoosiers and contribute to economic growth in the state.