Could Bloomington Give Up Running Its City Farmers Market To Address Critics?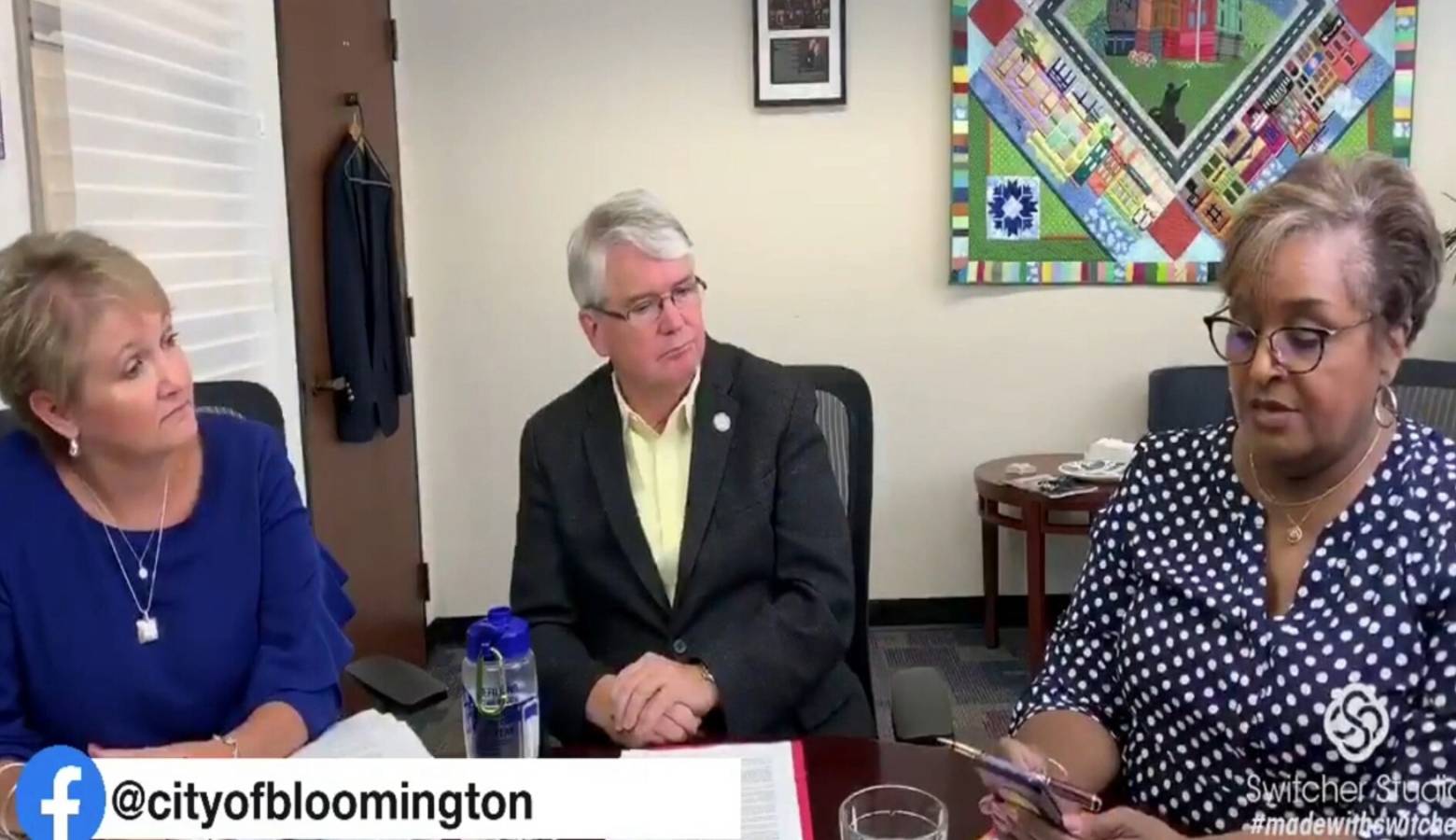 Bloomington's mayor says the city is considering several options when it comes to addressing rising tensions at the farmers' market over the presence of a vendor with alleged white supremacist ties, but he didn't mention any specifics on a Facebook discussion Monday.  The city won't announce plans for reopening the market after a two-week suspension until Tuesday.
Some activists and farmers' market vendors have suggested the city relinquish control of the market so a private group can take over, which would allow for more regulation of vendors.
The suggestion comes after the city's said it won't remove Schooner Creek Farm from the market, despite some accusing the owners of being white supremacists.
Mayor John Hamilton says the city can't infringe on First Amendment rights without risking a lawsuit, but private markets are different.
"Organizers of such a market could have rules about behavior and thought and beliefs that they could impose on that market," Hamilton said. "That would allow the market to be more discriminating, if you will, in who can participate in the market."
Sarah Dye owns Schooner Creek Farm and commented several times during the Facebook discussion.
She said the market should "get back to the peaceful place it always has been, before ANTIFA and No Space For Hate showed up and started destroying it."
Dye has repeatedly turned down or not responded to requests for an interview with WFIU/WTIU in Bloomington.
Several questions posted during the discussion asked what changes the city is making when it reopens the market, but Hamilton said they won't be announced until Tuesday. He acknowledged the issue of white supremacy is bigger than just the market, and said such ideals are not welcome in Bloomington.