State Commission Approves Ball State's Indoor Athletic Field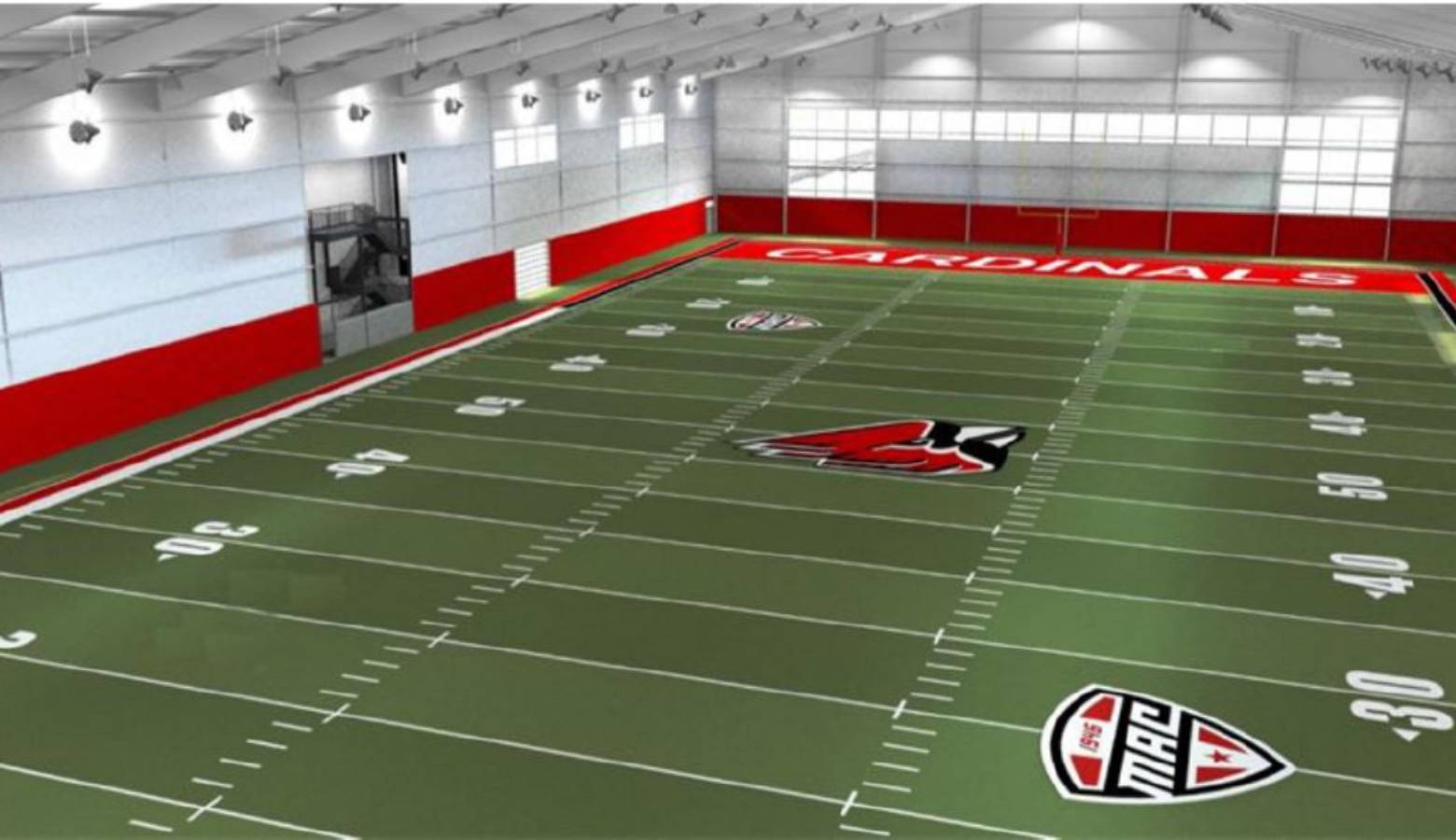 The Indiana Commission for Higher Education says Ball State University can build its planned indoor athletic practice facility.  As IPR's Stephanie Wiechmann reports, the state commission must okay all building projects on public college campuses.
Ball State is the only school in its Mid-American athletic conference to not yet have an indoor practice facility.   When it was announced in May, university athletics officials said the turf field and batting cages could easily be used by football, baseball, softball, and soccer.
Ball State's Vice President for Governmental Relations Becca Rice told the Indiana Commission for Higher Education that it won't be limited to sports.
"It actually will be utilized heavily by our marching band.  They'll be very excited for it all.  But it will also be a multi-purpose space for folks on campus."
Because it's being built on a public campus, commission members must approve the build, which they did on Thursday afternoon.
The vote was largely ceremonial because Ball State intends to use all donated funds for the $15 million project.  Rice says the university has already raised $14.2 million.
And Ball State already named the not-yet-built project for its major donors at a Board of Trustees meeting in June .  The building itself will be called the Scheumann Family Indoor Practice Facility, mirroring the name of the football stadium next door.  The field inside the building will be called Briner Field, named after the same donors who've endowed the existing Briner Sports Complex.
Now that it's approved by the state, the university hopes construction can begin in spring of 2020.  It's expected to take about a year to complete.
The new practice facility joins many construction projects already underway or planned on the Muncie campus.  Currently, there's a health professions building, a residence hall, and a dining hall being constructed.  Next on the plans is building a new science building, renovating and partially demolishing the existing science building, constructing a new multicultural center, and replacing an existing parking garage with a newer, larger version.