How Do Police Officers Enforce School Bus Safety Laws? They Go Along For The Ride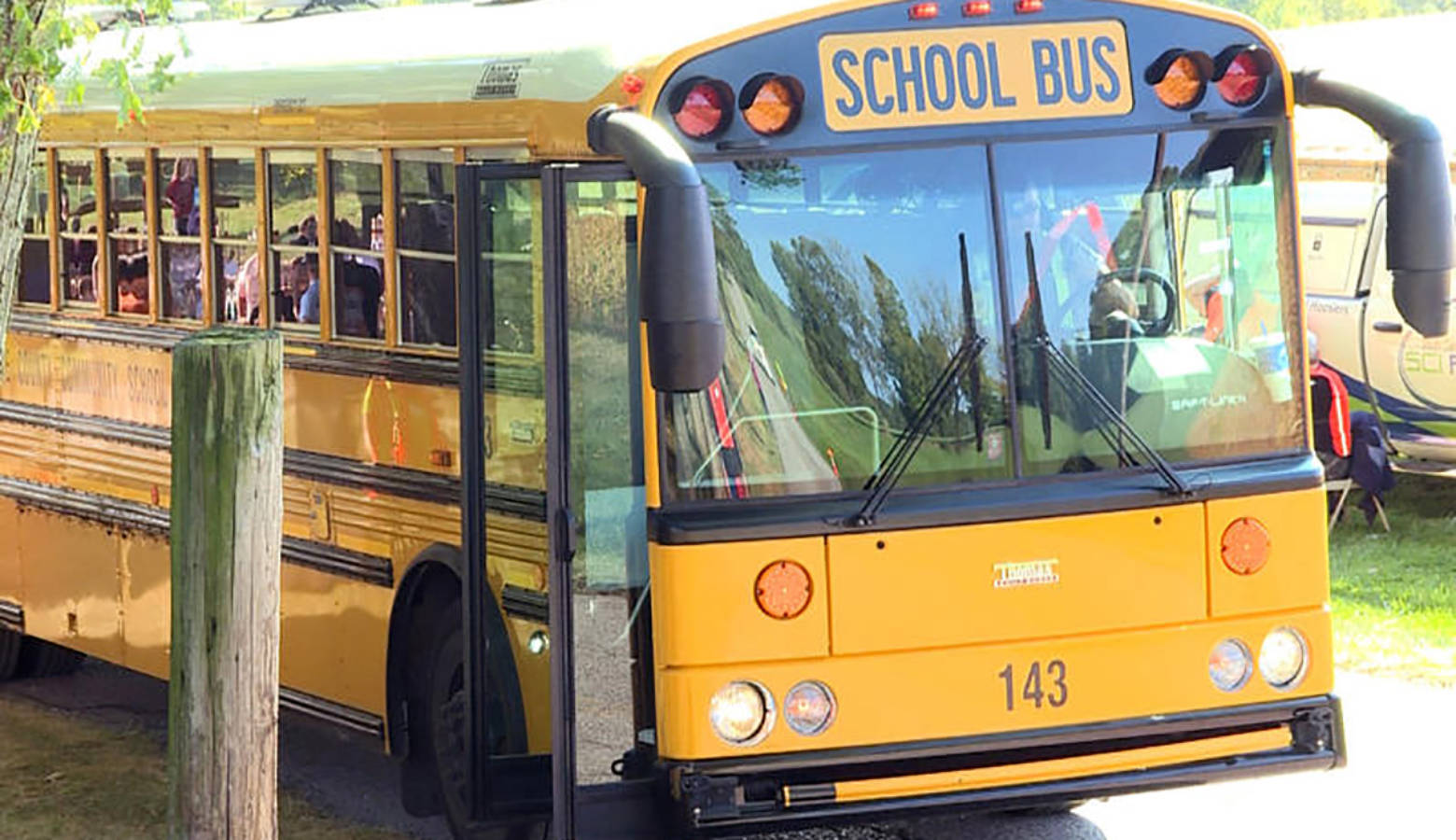 Three students in Indiana were hit and killed last year, as they went to board their school bus.
A law that went into effect earlier this year makes says drivers caught illegally passing stopped school buses can face penalties including fines of up to $5,000 or have their license suspended for up to a year.
But enforcement is tricky – Indiana State Police public information officer Sgt. Curt Durnil says police usually have to follow buses on their routes, or ride along.
"We may have a police officer who is on the bus and will be able to call out to another officer 'this is a violator please stop them for this particular violation,'" Durnil says.
He says when school bus drivers count how many cars illegally pass buses, the numbers are staggering.
"And on one given day it's upwards of three thousand violations in the entire state on one day so you multiply that by 180 days of school, you've got a ton of different violations," he says.
Durnil says some departments have dedicated patrols to help enforce safety around school buses. He recommends if drivers doubt whether or not they can still pass a slowed-down or stopped school bus with illuminated lights, they should just stop.
"Now if there is a concrete divider – something that divides the two roadways – then the opposite lane does not have to stop," he says.
Police departments around Indiana received a total of more than $380,000 earlier this year to help pay for increased enforcement efforts. But Durnil says hopefully technology like cameras can be used in the future to help catch violators.
Contact Jeanie at jlindsa@iu.edu or follow her on Twitter at @jeanjeanielindz.