Friday Wind Ensemble Concert to Showcase Challenging Piece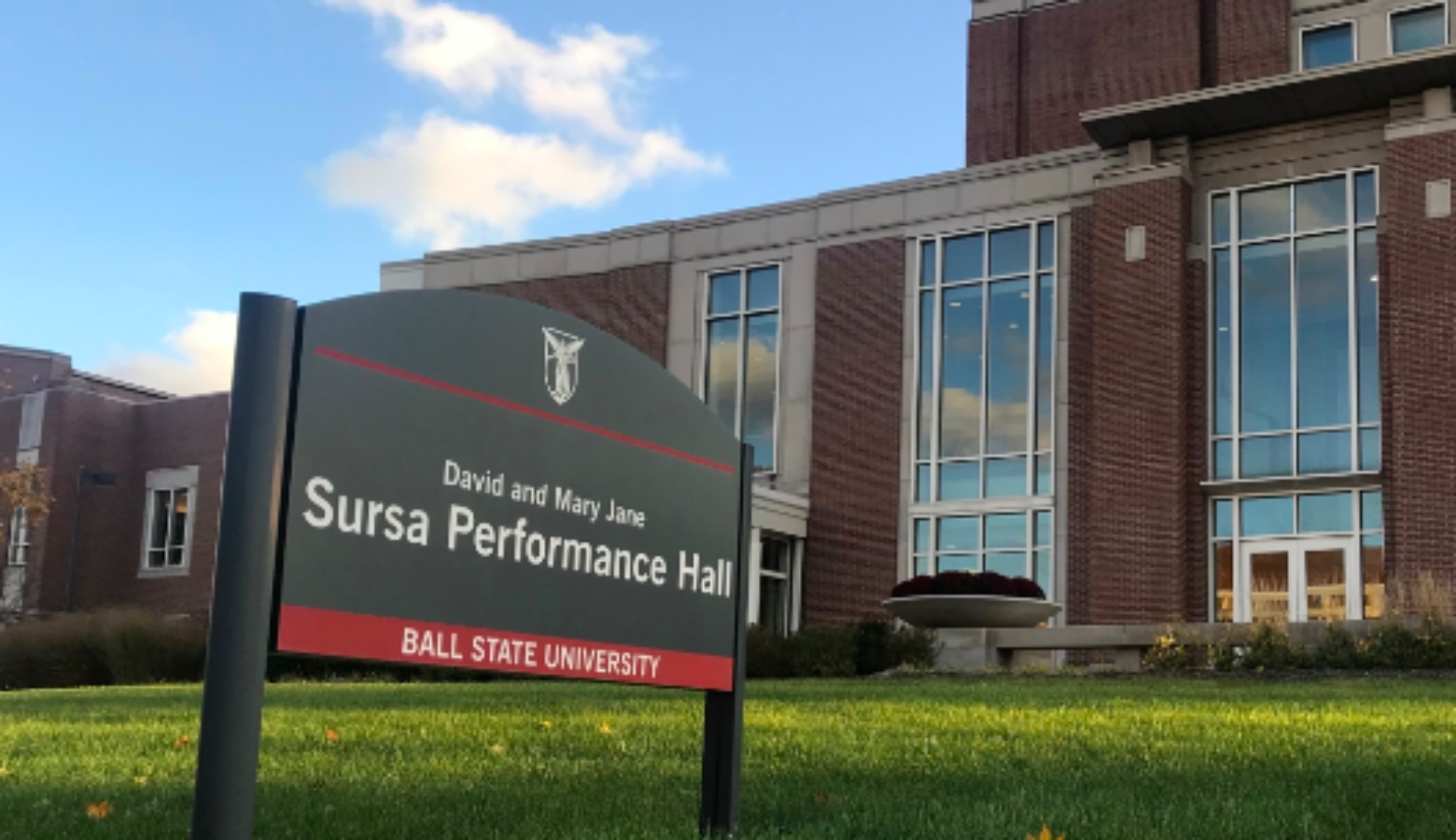 The Ball State University Wind Ensemble has been working hard to perform a unique piece titled, "Winds of Nagual," by Michael Colgrass — a seven-movement, 25-minute composition based on a series of books by Carlos Castaneda.  The challenging piece will take center stage at Sursa Hall on Friday, Oct. 25.
Castaneda was studying anthropology at UCLA in the 1960s when he took a trip to Mexico. During this time, Castanada says he met Don Juan Matus, a shaman in the town he was visiting, and began experimenting with psychedelic drugs. The series of books details his life-changing adventures and Colgrass wanted to recreate that story in music.
With many rhythm changes and odd sounds, Colgrass is able to recreate the psychedelic theme throughout his piece, but this also makes it very difficult for university concert bands.
Thomas Caneva, the conductor of Ball State's Wind Ensemble, sees parallels between Castaneda's adventures and the ensemble's "journey" to navigate this challenging piece.
"I told them this is a journey that were going to go on, it's very difficult," he said. "The whole journey they will grow as musicians and become better, kind of like what Carlos (Castaneda) did."
Colgrass passed away on July 2, 2019, so Caneva wanted to honor his life by performing his music.
The performance will be on Friday, Oct. 25 at 7:30 p.m. at Sursa Hall. Tickets are available at the Emens Auditorium box office. The Wind Ensemble will perform again on Dec. 6.
Tyler Griffith  is a reporter for a Ball State University arts journalism class.