The Show Must Go On for "A Little Night Music"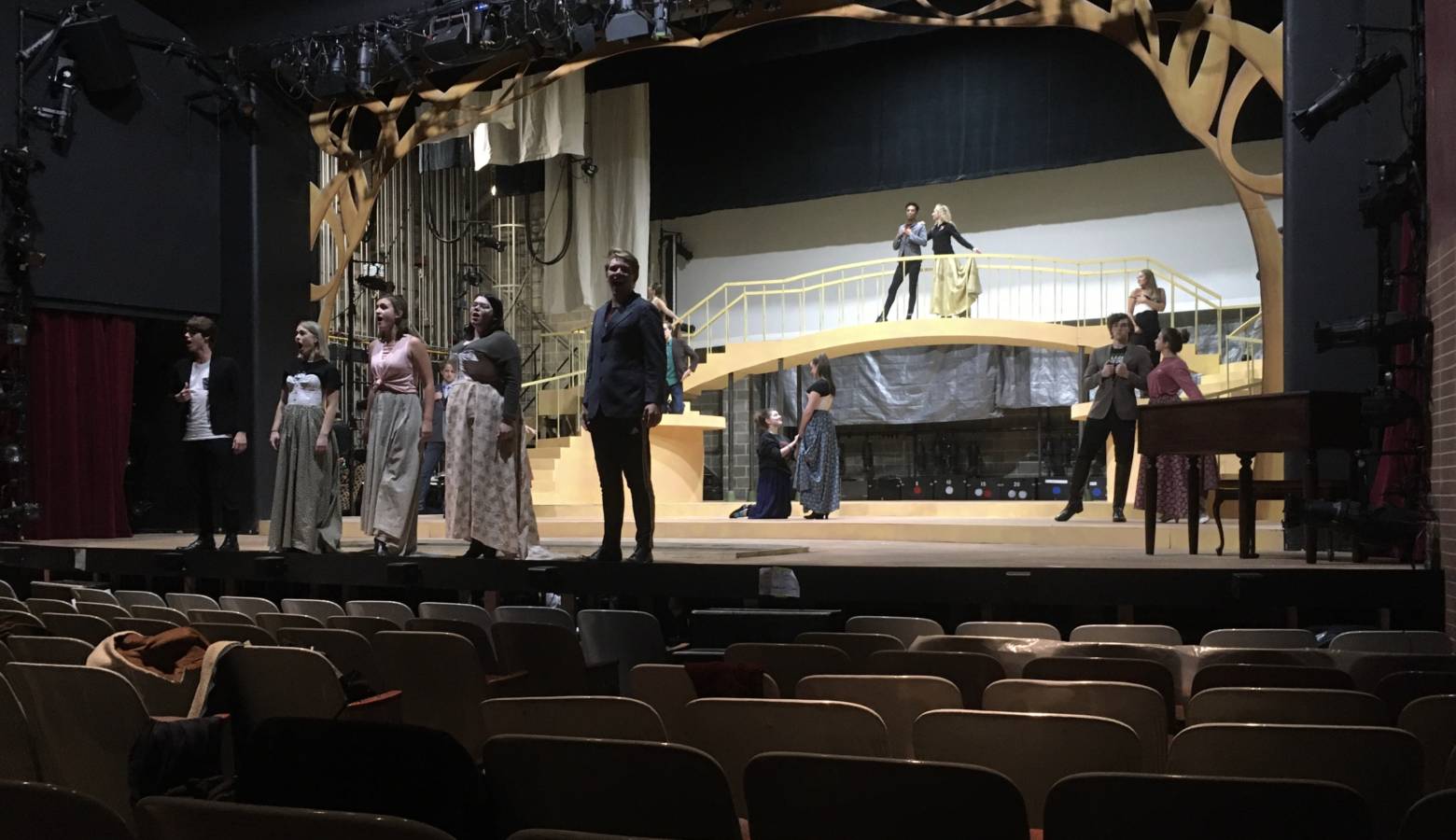 The Department of Theatre and Dance at Ball State University is busily preparing for its production of "A Little Night Music" even while working around building renovations that performers say will make their jobs easier.
"We are very grateful for the support that the University gives us and their continued support as they try to solve these issues we are having," department chair Bill Jenkins said.
The cast has been rehearsing in an off-campus Oakwood facility before it moves into University Theatre for the actual performance of what is considered to be a difficult Stephen Sondheim work.
"I am extremely proud of this cast. It is a really challenging show in a variety of ways," said musical director Johnna Tavianini. "It's one of his most beautiful scores and it's an incredibly challenging score. A lot of the student actors are playing characters that are almost twice their age. And so, despite the fact that they haven't necessarily had the life experience to inform the characters they are creating and the work they are doing, I think they are just doing a remarkable job."
"A Little Night Music" opens Nov. 9 and runs until Nov. 18 in University Theatre. Tickets are available at bsu.tix.com.      
Logan Rivera is a reporter for a Ball State University arts journalism class.