U.S. Attorney General William Barr Speaks At Notre Dame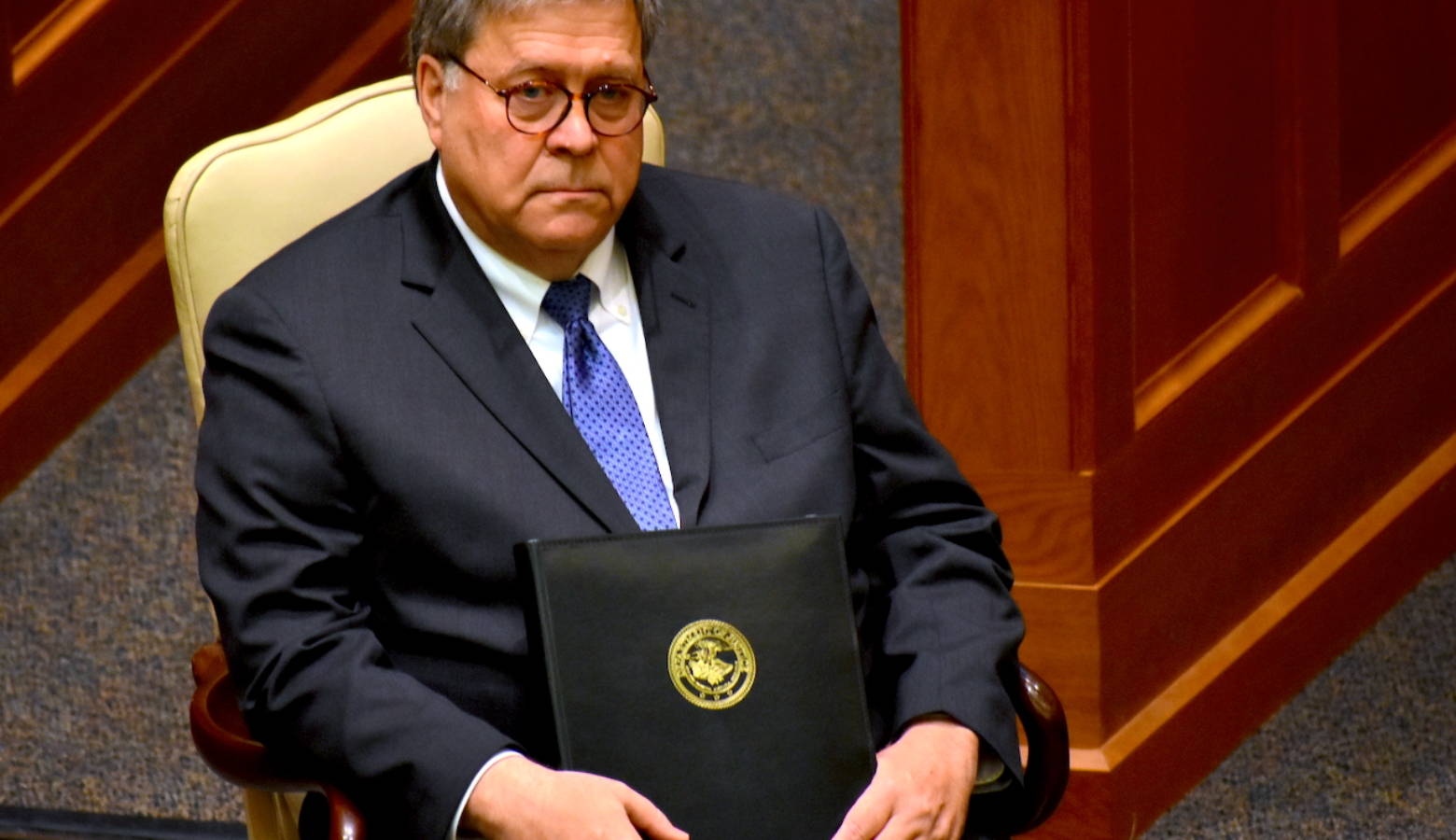 U.S. Attorney General William Barr spoke to a room of more than 200 Notre Dame law school students and faculty about religious liberty on Friday. He expressed opposition to the rise of secular culture while avoiding any talk of the impeachment inquiry surrounding the president.
Attorney General Barr presented his views on the constitutional rights to religious freedom and bemoaned increasing secularism in society and government. He says religious rights are especially in danger when states impose secular laws on religious education.
Barr gave several examples including the ongoing legal battle over the firing of a gay Indianapolis Catholic high school teacher.
"This lawsuit clearly infringes on the first amendment rights of the archdiocese by interfering both with it's expressive association and with it's church autonomy," Barr says.
Students had a chance to ask questions after Barr's talk, but reporters were asked to leave the building. Meanwhile, protesters stood just off Notre Dame's campus in opposition to Barr's appearance.
Contact Justin at jhicks@wvpe.org or follow him on Twitter at @Hicks_JustinM.