UAW Vice President Says Union Has Reached Tentative Agreement With General Motors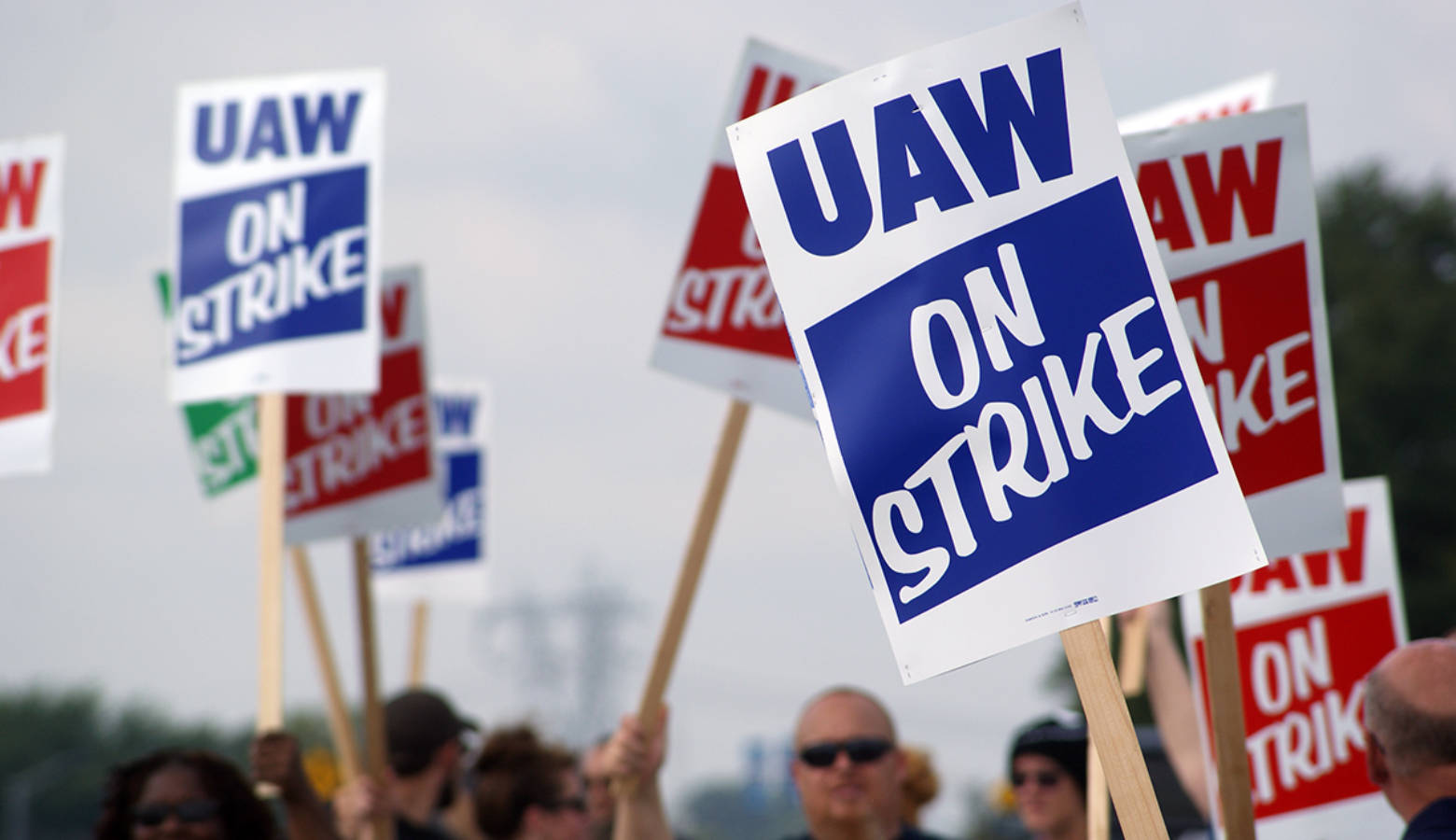 The United Automobile Workers vice president says the union reached a proposed tentative agreement with General Motors.
The UAW strike against GM started on Sept. 15 after GM and union officials were unable to come to an agreement on a new contract over issues including wages, health care and temporary workers.
Derek Cronin is vice president of UAW Local 440 in Bedford. Cronin says he's cautiously optimistic about the tentative agreement.
"We want to hear the details. We want to hear exactly what – what's in the tentative agreement," Cronin says. "We have a great deal of faith in our international leadership, they've done an incredible job, so if they have signed off on it, then I think that our membership will come to it with open ears and be ready to listen to whatever that they bring us."
In a statement, UAW Vice President Terry Dittes said the union would not release details about the proposed agreement until after union leadership had gathered in Detroit.
"The number one priority of the national negotiation team has been to secure a strong and fair contract that our members deserve," Dittes said.
The UAW GM National Council will meet and review the details of the contract on Thursday, Oct. 17 – during that meeting it will decide whether to stop the strike immediately or continue the strike until UAW-GM membership across the country approves the agreement.
GM employs nearly 7,000 workers in Indiana.
Contact Samantha at shorton@wfyi.org or follow her on Twitter at @SamHorton5.
This story has been updated.