Coroner's Report Confirms Hoosier Woman Died By Snake Strangulation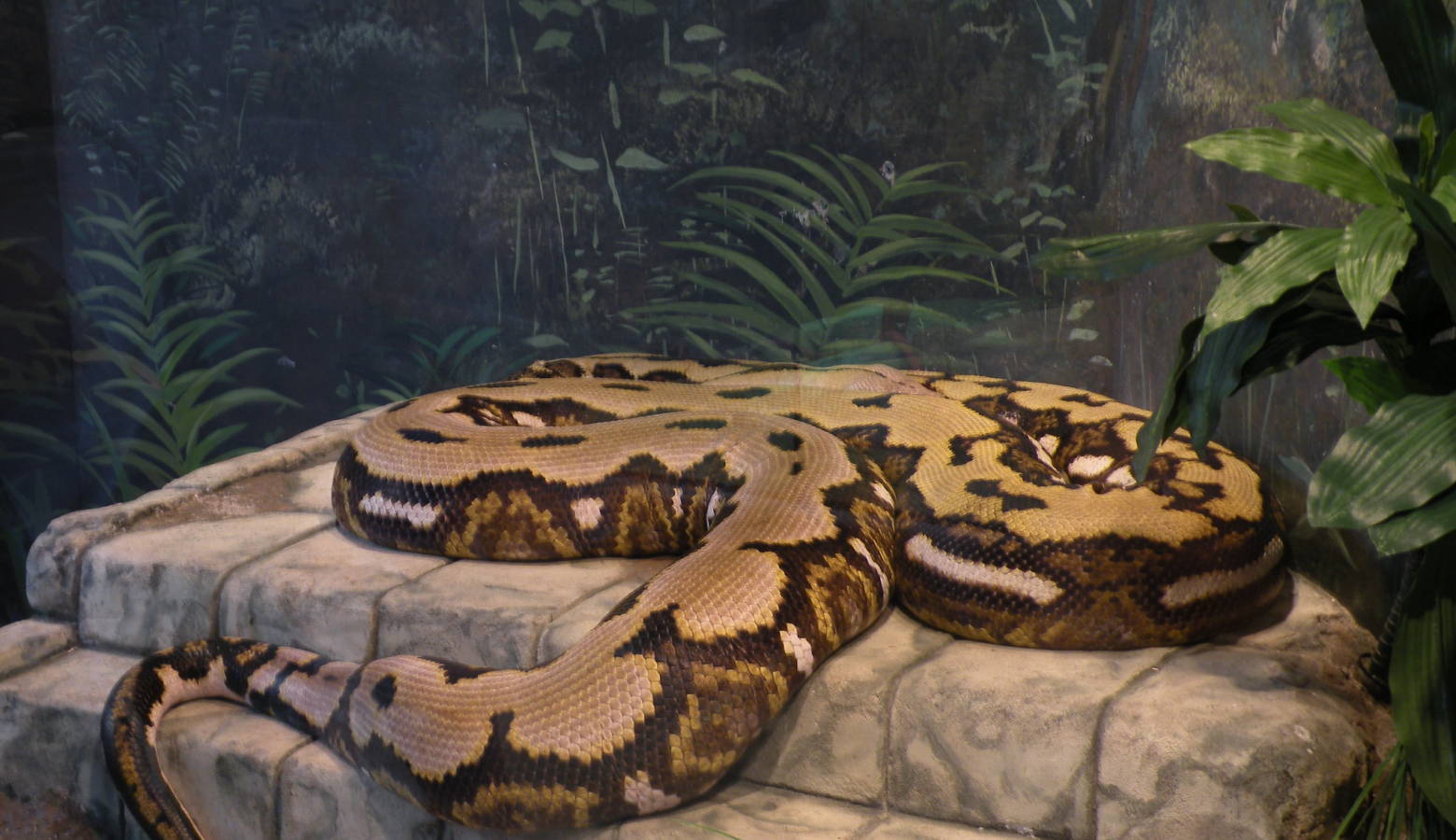 A preliminary autopsy shows a Tippecanoe County woman found dead Wednesday with a reticulated python around her neck died from asphyxiation when the snake strangled her.
Indiana State Police Sergeant Kim Riley says 36-year-old Laura Hurst of Battle Ground was found at a house owned by the Benton County Sheriff Don Munson to visit 20 snakes she owned – including the python.  Riley says it and her other snakes are still at the house, along with 120 more snakes owned by Munson.
Riley says Hurst was alone when she was discovered, though he declined to identify who found her.
"Everything was locked up, except for that one snake," Riley says.
Kelly Thomas, vice president of the Hendricks County exotic animal rescue organization A Critter's Chance, says while breeders and pet owners can form connections with a snake, they need to understand the potential dangers of handling one.
"You get used to the animal, you think that you build this bond between you and the animal, but it's not true. These aren't domestic animals," Thomas says. "Just because they're tame doesn't mean they're domestic. They're still a wild animal."
"No matter how much of an expertise you might have with them, they're still dangerous and capable of causing great harm and death, unfortunately," says Samantha Morton, Indiana director of the Humane Society of the United States.
Thomas says her organization takes in about 10 ball pythons a year—a breed she says exhibits more docile behavior, but not larger breeds like the reticulated python.
LEGISLATION NEEDED?
In the wake of Hurst's death, some are calling for tougher regulations on what state law terms "specialty pets."
Morton says the Humane Society is talking to lawmakers about the possibility of strengthening Indiana code.
She acknowledges the possibility that lawmakers may not want to wrestle with such a law, or that if one is passed, it could create an illicit snake trade in Indiana, but she believes the risks are too great – for both people and the animals.
"While certainly there might be a black market, which again I think already exists, we don't have anything that really penalizes folks for keeping these animals that are inherently dangerous," Morton says.
But Hoosier Herpetological Society President Jim Horton says he doesn't want any changes to state law, and thinks new legislation would be an overreaction.
"There might be folks getting into legislation and all that – I hope not, because there's just a few people keeping them," he says. "You look at the statistics, it's incredibly low compared to other animals."
Horton contends other animals, such as horses, cause many more injuries and deaths in Indiana than do snakes.
The Humane Society's Morton says other Midwestern states, including Kentucky, Illinois, Michigan, Ohio and Iowa, all either have a partial or a complete ban on owning species of exotic animals.