Home-Grown Markets Help Build Businesses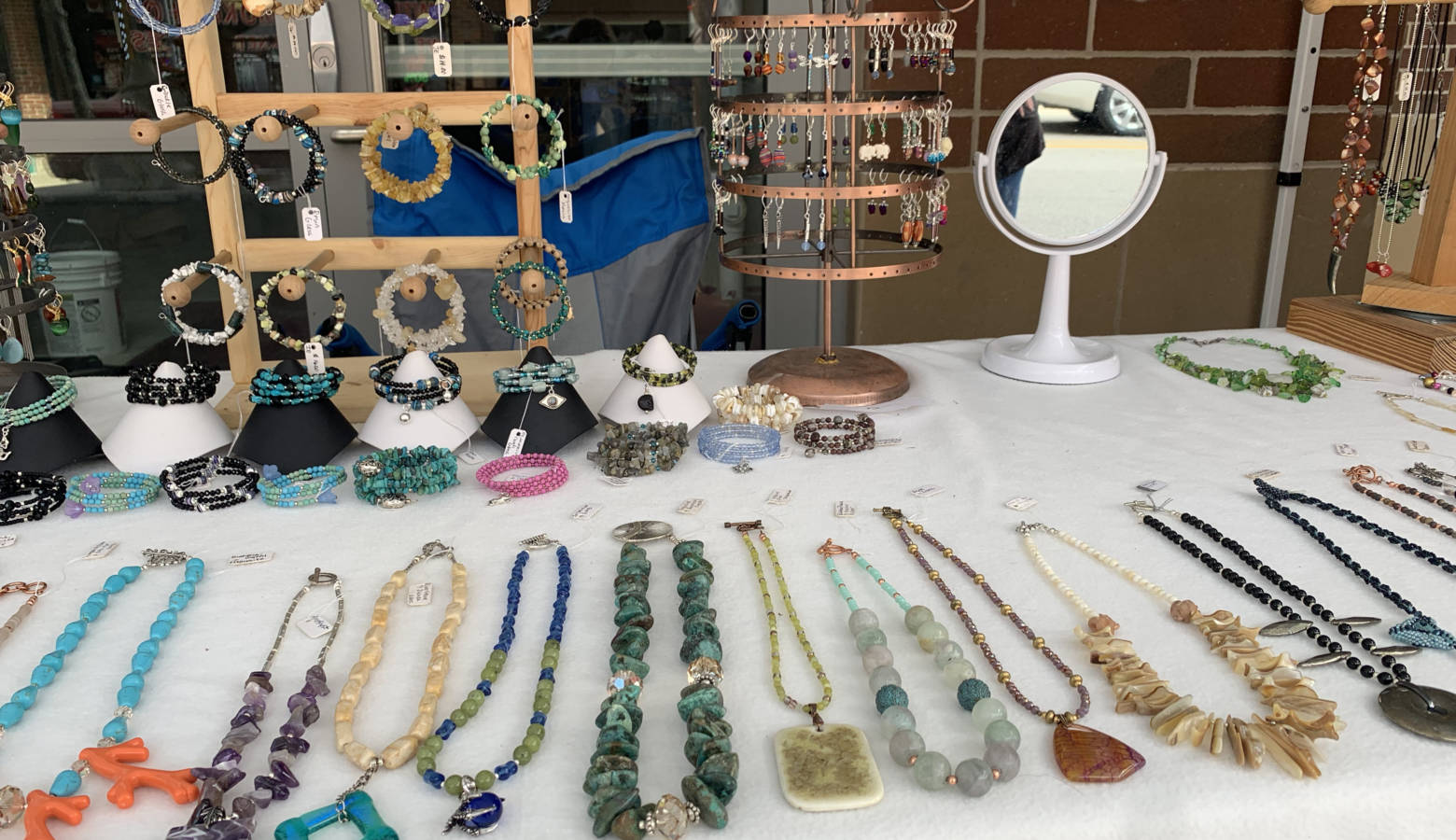 Locally grown, handmade and homemade products can be just as important for the seller as they are for the buyer. Farmers markets can provide a great resource for an up-and-coming business by giving buyers access to a wide variety of products including fruits, vegetables, jams, toys, art, candles, knits, plants and soaps. They also give businesses the opportunity to build a customer base, try out products and decide if selling products is something they would like to pursue.
The Muncie Makers Market is one of these resources; all vendors who participate in this market must have a handmade, homemade or locally grown product to share with customers. It offers an opportunity for buyers and vendors to learn and grow.
"People come to a market because, yes, they want the quality homemade items, but they also want the interaction with experts," said Moth Danner, the market master. "They want the relationship with the experts; they want to have someone explain to them about things…so, knowledge, interaction and relationships are what our market is about. It's more than the individual items, though the individual items are lovely."
Danner also said the market provides a great way for businesses to gain exposure and figure out how they would like to sell their products. She also said it may take three or four visits to a farmer's market before a business starts to take off.
"People mindlessly throw 20-dollar bills through the drive-through at McDonald's, and it doesn't matter at all. But they need to meet [the vendors] three times before they'll spend five dollars," Danner said.
Queer Chocolatier, Sea Salt and Cinnamon, and Muncie Map Co. are just some of the businesses in Muncie that grew with the help of a farmer's market.
Queer Chocolatier owner Morgan Roddy said that farmers' markets act as an incubator for small businesses and she was able to get direct feedback from customers about her products. Roddy said she has come a long way from her first time at the Minnetrista Farmers Market in 2017 when she sold truffles made from a rented commercial kitchen and she wondered if anyone would buy chocolates from a business called Queer Chocolatier.
"It was a hot summer day and we had a couple pieces of truffles out so people could see them," she said. "I have four packs for my packaging, and I only made 11 of them. So, I sold to 11 people¬. I sold out in an hour. It didn't take any time, and I was new, so people were curious."
Roddy said that even though opening a new business can be difficult, it is worth the effort to create a space to support your passion and being your "authentic self."
"It's hard, and it's okay that it's hard, and don't let anybody else's success make you feel less valid in your struggles," she said. "Nobody benefits from constant comparison."
Even though the outdoor farmer's market season is coming to an end, the Muncie Maker's market updates its events on Facebook and Minnetrista has an indoor market season that occurs every third Saturday of the month from November to April from 9 a.m. until noon.
Brandi Geister is a reporter for a Ball State University arts journalism class.